WATERVILLE, Maine — Maine is no Silicon Valley, the famous innovation hub in California, but startup companies have found success in Vacationland.
Many of Maine's accelerator programs are run out of the southern part of the state, but one group of companies is getting its start in Waterville.
"We've never had an accelerator in this part of the state before," Susan Ruhlin, managing director of Dirigo Labs, said. "I think this cohort is remarkable because it's very reflective of Maine."
The 12 companies in the first Dirigo Labs cohort cover various industries, including tech, hospitality, healthcare, and housing.
John Peters is the cofounder of TrustedRentr, a company looking to reshape how potential tenants apply to apartments.
"Tenants will be able to make a universal application profile that can be used to apply to any landlord as long as they're on the platform," Peters said.
Ocean Farm Supply is a Maine-based company that develops compostable harvest bags, primarily designed for shellfish. Co-founder Erin Adams said the company was founded on a mission to end the use of single-use plastic bags on waterfronts along the state's coast.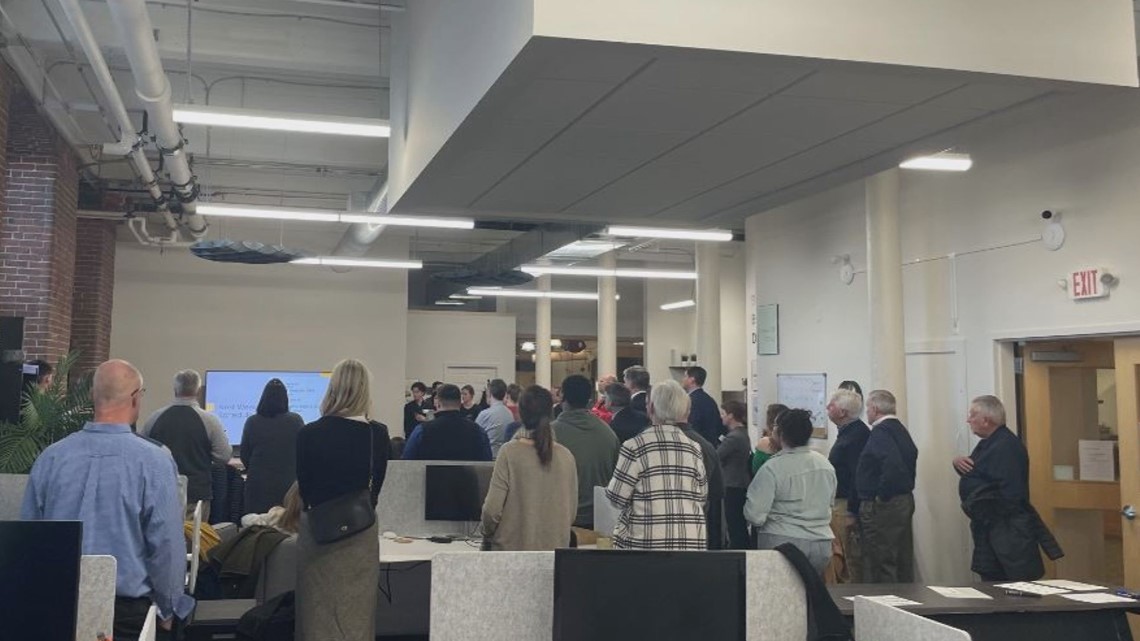 Adams, Peters, and the other company founders will work with a team of mentors for the next three months as they advance their project plan goals.
Peters wants to add more tenants and landlords, primarily focusing on working with local college students, to the platform. Adams said Ocean Farm Supply has sold its bags for a year and is looking to ramp up production.
Like other accelerators, Dirigo Labs companies will get together for a typical entrepreneurial pitch-off event in front of potential investors at the conclusion of the program, Ruhlin said.
Another goal, Ruhlin said, is to have these companies stay in Maine and help grow the startup scene in the central part of the state. Peters added the state's startup sector isn't as mature as other areas around the country, but he is ready to help it grow.
"I think it's worth the extra challenge in starting it up because if no one does, it never happens, right? If we're successful, we plan on putting a lot back into the same areas in Maine that helped us grow in the first place," he said.
Even if someone isn't involved in the startup world, Ruhlin said Dirigo Labs is always looking for interested community members to help work with new companies.
More NEWS CENTER Maine stories