BOSTON, Massachusetts — The coronavirus pandemic is taking its toll on large and small businesses alike across the country. New Balance, headquartered in Boston, is just the latest company feeling its affects. On Thursday the President and CEO of New Balance, Joe Preston, announced its decision to furlough a portion of its retail, factory, and office workers.
"As we face unprecedented times in our global fight against the Covid-19 pandemic, the health and safety of our associates, customers and communities remains our top priority," Preston said.
New Balance has facilities in Norridgewock and in Lawrence, Mass., but it's not clear how many workers from those facilities are being furloughed. New Balance global PR manager Jennifer Keddy told NEWS CENTER Maine that because they are a private company, they are not able to share specific information such as numbers at certain facilities.
"We have worked hard to minimize the impact on furloughed associates as much as possible, including maintaining existing healthcare benefits with 100% of premiums paid by the company," Preston said.
He said the company would also be reducing the salaries of certain senior level associates and that he personally would forgo 50 percent of his salary for the foreseeable future.
New Balance is one of several companies with facilities in Maine that have pivoted production to help in the fight against COVID-19. Instead of shoes, New Balance's Maine and Mass. facilities have turned to making masks for healthcare workers and every day people with a goal of 100,000 masks a week. They hope to achieve that goal by mid-April.
Preston said their production goal is still in place. According to Keddy, the furloughs will not affect mask production.
"We are simultaneously working around the clock to combine our manufacturing expertise and resources to address the urgent demand for additional personal protective equipment that meets FDA criteria and can be confidently used by frontline medical staff," Preston said.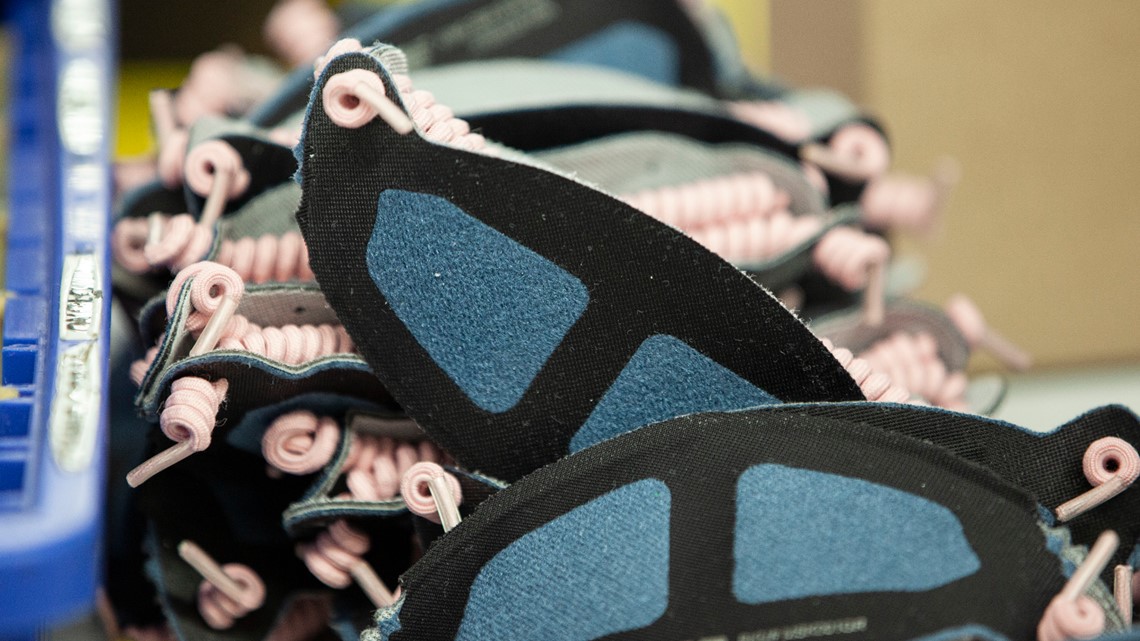 At NEWS CENTER Maine, we're focusing our news coverage on the facts and not the fear around the illness. To see our full coverage, visit our coronavirus section, here: /coronavirus
NEWS CENTER Maine Coronavirus Coverage