PORTLAND, Maine — As of about 12:30 p.m. on Tuesday, Allagash Brewing Company announced via Facebook that they have run out of beer following and overwhelming response to their '$1 beer for front line medical workers' program, which kicked off Monday. The promotion was set to last until Sunday, May 3.
"By the time we ran out, we had handed out over 11,400 cans of beer," Allagash said.
According to the post, donations from 66 people made it so not a single medical first responder had to pay for their beer.
"You're all amazing. So while we're very sorry to have to end this offer sooner than expected, we're sending a huge 'thank you' to all of those [on the] front line who weren't able to make it out to the brewery, and hope the many, many who did stop by enjoy their beer. You are all our heroes."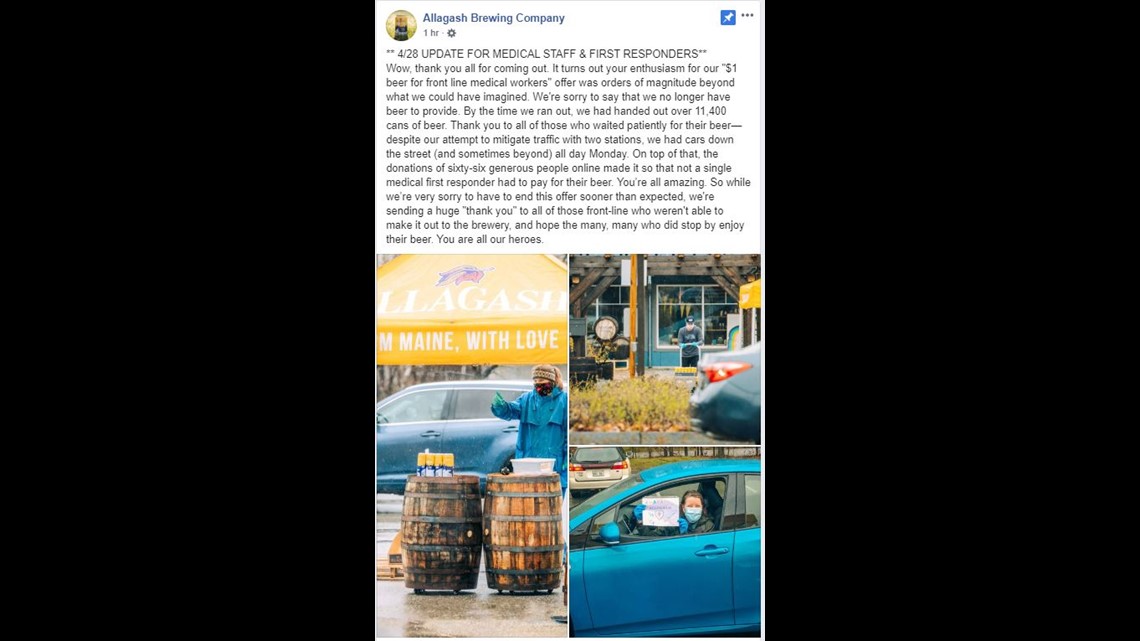 Nothing says 'thank you' like a nice, cold—and local—beer; and with all the hard work medical professionals and first responders on the front lines of the coronavirus pandemic are putting in, no one deserves one more.
Allagash Brewing Company is saying a beer-filled 'thank you' to all those working day-in and day-out to fight COVID-19 by holding a week-long beer program.
Anyone with a medical ID can pick up a care package of Allagash beer for just $1 this week. Allagash is donating 100 percent of the proceeds to charity. The special offer is available via Allagash on the Fly curbside pickup directly at Allagash Brewery in Portland.
The program kicked off on Monday and will last through Sunday, May 3. The hours are 11 a.m. to 6:30 p.m, while supplies last.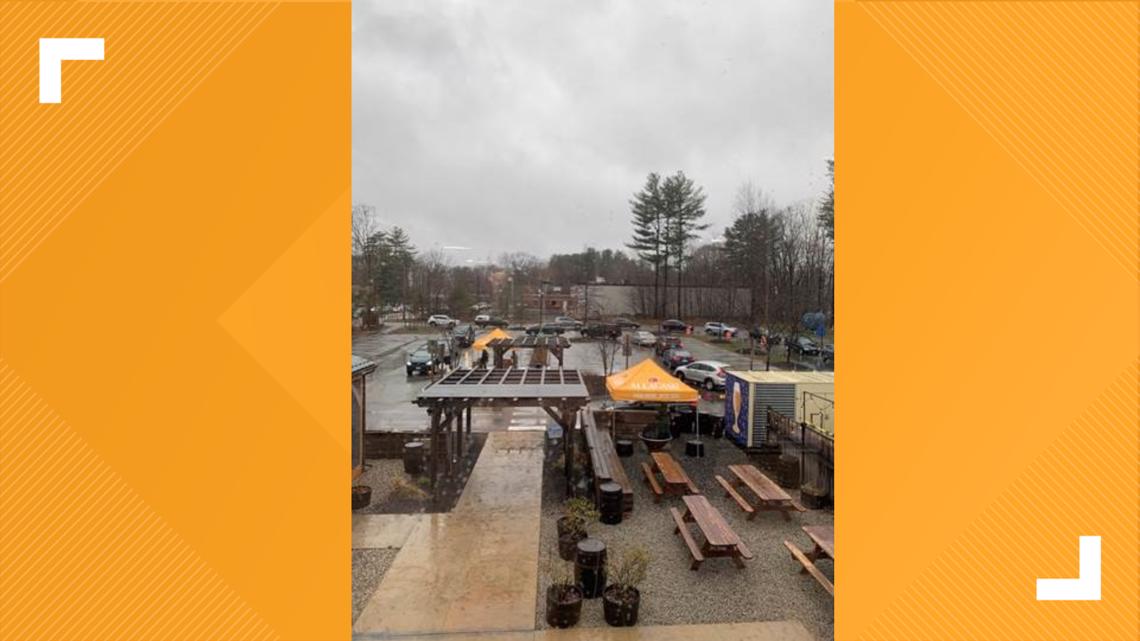 "We'd love to give this beer away for free, and would be if we could have found any way to do so," Jill Perry, Allagash Senior Manager of Retail Operations, said. "But due to state law, we have to 'sell' it, which is why we chose $1— all of which we will be donating to the Barbara Bush Children's Hospital."
Allagash founder Rob Tod said, "We know this is a drop in the bucket, but if we can give back in some small way to our local medical professionals and first responders, we're happy to do it."
Allagash told NEWS CENTER Maine they have served about 450 people on Monday.
Allagash has more details about the program and the picking-up process on their Facebook page.
If you'd like to donate a care package to a first responder, you can purchase one here.
At NEWS CENTER Maine, we're focusing our news coverage on the facts and not the fear around the illness. To see our full coverage, visit our coronavirus section, here: /coronavirus

NEWS CENTER Maine Coronavirus Coverage