"This is a man's world, this is a man's world,
But it wouldn't be nothing, nothing without a woman or a girl."
The iconic lyrics of James Brown's 1966 hit rings true decades later but for some Maine women who are not just working but thriving in male-dominated fields, it seems to fall short.
Maybe, more appropriately, it is a world like the one Chaka Khan sang about:
"I'm every woman,
It's all in me
Anything you want done, baby
I'll do it naturally."
And the women we met up with are doing "it naturally!"
The trucker
Kim Ludden has passed more than a million miles of pavement under her cab over the last 24 years, hauling hazardous materials all over the state of Maine. And of the more than 100 truck drivers at H.O. Bouchard, Ludden is the only female but it doesn't bother her a bit.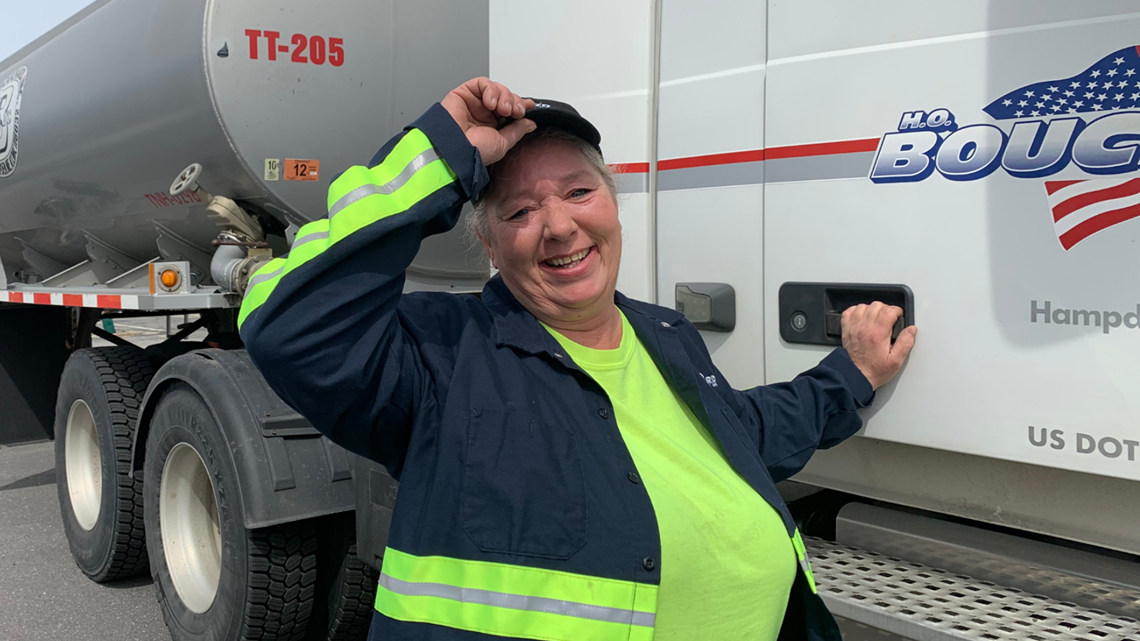 Ludden was living in Connecticut, working two jobs as a single mom - driving a school bus and working at a store - when a customer told her single mothers were being offered a discount to get their commercial drivers license. Ludden, who now lives in Windham, says the first time she got behind the wheel of a big-rig she was hooked.
There were only two women in Ludden's 30 person CDL class and she and her female colleague both graduated at the top of the class. A good start to a long and promising career.
After more than a decade behind the wheel, Ludden says her male coworkers are used to her but in the beginning, there were men who tried to intimidate the young driver because she didn't fit the norm.
"You always get one of those that thinks they can tell you how it is or take advantage because you are a woman." Nowadays they are few and far between.
Driving truck helped Ludden be more accessible to her young son, Kurt, when he was growing up. Work started around midnight back in those days. A family member would stay with Kurt while Ludden drove until morning. She says the schedule allowed her to be home with her son after school and make dinner for him.
"It really isn't as hard as you think it is and I wish more women would be in this field."
Ludden has been something of a pioneer in the trucking world not only for the longevity of her career but because she is one of only five women in the state who hauls hazardous materials. She wishes other women would try it especially single moms.
The brewer
Danielle Curtis is buff. Her brawn along with her brains is helping her brew beer at Lone Pine.
Dani, as she is called, started in the world of food and drink when she was just 19, bartending in dive bars in New York City. She later moved on to fine dining and for a brief time wanted to become a sommelier. But it was beer that she ultimately landed on after moving back home to Maine. Dani helped open a restaurant and fell in love with the thriving beer scene in Maine.
"It's really a passion of mine. It's hard work, takes a lot of smarts."
Most days you can catch Dani shoveling hops at Lone Pines Gorham facility. Her job is physically and mentally demanding, " just because its beer doesn't mean its easy," says Dani.
Women brewing beer in Maine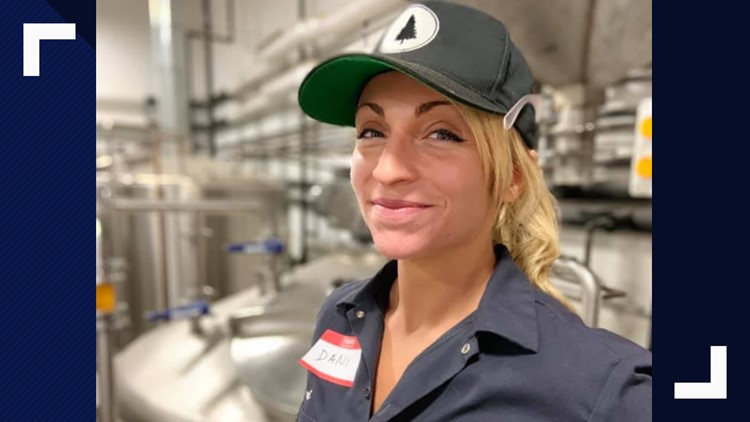 Dani is in charge of it all.
"From start to finish, it's work production, milling, brewing the beer, putting it into the fermenter, producing it, packaging it, everything...it's like your little beer baby."
Dani says while she is working it can be stressful, always on the go, go, go.
Lone Pine opened in 2016 and has experienced tremendous growth in a short period of time. Dani, along with the owners, helped make that happened.
Dani says she doesn't think twice about being a woman in a male-dominated business.
"As long as you give 100 percent. Regardless of gender, you do a good job or you don't," says Dani who encourages anyone who wants to go into the business.
The border patrol agent
Heidi Klozotsky not only helps patrol 80 miles of Maine's border with Canada she also supervises the several dozen men who do it with her. Klozotsky is one of two women who are the first female border patrol agents working at the Rangeley Office.
Heidi moved to Maine with her husband and four children less than a year ago. She says the men were skeptical of her at first.
"They never had a female agent especially a supervisor here but I feel like I've proven myself, my value, and worth and a lot of guys come to me with anything they have issues with, at home or work," says Heidi.
Hiedi joined the Army National Guard in Wisconsin when she was just 17 and later deployed to Iraq where she met her future husband. When she was 22 she joined the border patrol. Maternity leave can create some animosity among male coworkers.
First female border patrol agent in Rangeley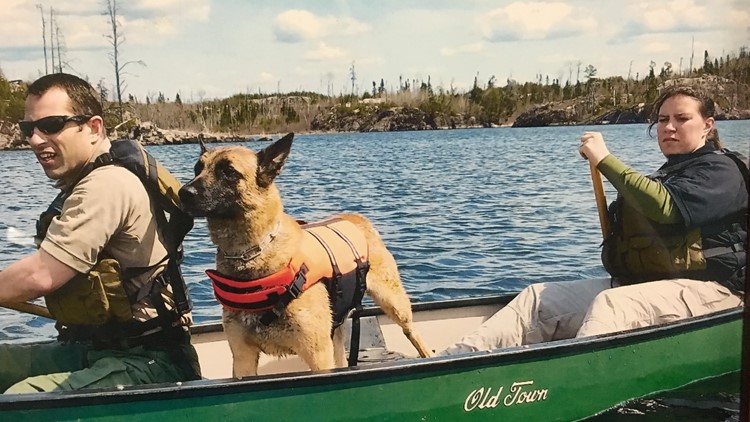 The other challenge Heidi has faced - the stigma that women should not be in law enforcement but should be at home. Heidi has four children and she says maternity leave can create some animosity among male coworkers.
"I love it. I don't want to do anything else."
For women contemplating a career in the U.S. Customs and Border Protection, Heidi encourages them to pursue it.
"Don't be afraid to take some chances, don't be afraid to get a little dirty, run with the guys, do pushups, pull-ups, run," she says as she points out that the same standards apply to men and women trying to pass the Academy.
"If I can do it, anyone can."