AUGUSTA (NEWS CENTER Maine) — Maine veterans have been getting medical care at the Togus VA hospital in Augusta for more than a century. But when they're seriously ill, or in hospice care, it can be difficult for families from far away to be there with them.
There is a small house on the campus where family members can stay, but it doesn't allow children. That's where the new Fisher House is expected to bring big changes.
Ground was formally broken Monday at Togus for the new facility. The $7 million house will have 16 suites, fully equipped with kitchens and other amenities, where families can live and relax while keeping close to their hospitalized veteran.
The Fisher House program is free to the families. It began more than 25 years ago when one family began building houses at other VA hospitals. The Fisher family built two dozen of the houses before turning the work over to a foundation. There are now 75 of the houses at VA facilities in the U.S. and some other countries. They are paid for by donations to the foundation.
Some projects in rural areas that are less able to collect large donations are able to get additional support from the government.
Photos: Groundbreaking of Fisher House at Togus VA
PHOTOS: Groundbreaking of Fisher House at Togus VA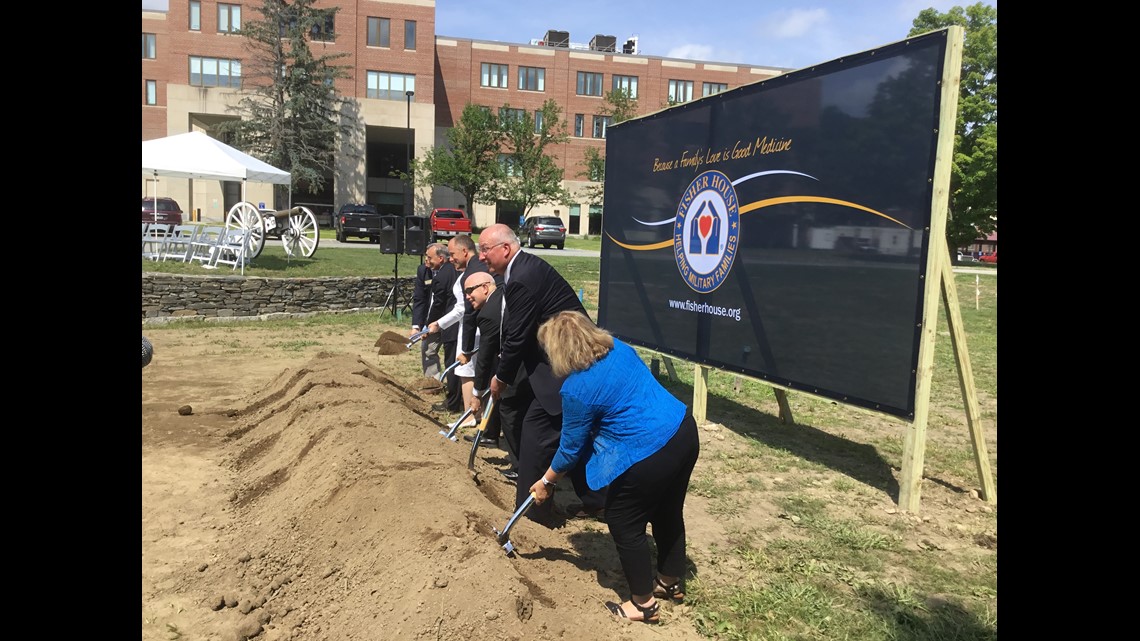 VA Maine director Ryan Lilly told the crowd at the groundbreaking ceremony that the house is needed.
"We know that to provide exceptional health care, the families are a big part of that, a big part of the healing process," Lilly said.
Kristin Atkinson agreed with that. Her husband, Russell Herbert, died of cancer six years ago in the hospice at Togus. Atkinson works at the hospital but lives more than an hour away. She said that, even for her, it was difficult supporting and caring for her husband so far from home.
"As wonderful as the care was, travel time and cost was difficult," she said. "The Fisher House is going to be a blessing for all these families who need a place to stay to be with their loved ones and care."
Construction of that house is expected to begin in a few weeks. Fisher Foundation managers said that the foundation pays for construction, while the VA will pay the operating costs once the house is open.
They hope to have the house open before the end of next year — and predict it will serve about 500 families each year.