PORTLAND and BANGOR (NEWS CENTER Maine) — Thanks to numerous donations provided by the good people of Maine and beyond, NEWS CENTER Maine's third annual Honor Flight Maine telethon on Thursday raised at least $164,000.
Here's a breakdown of all contributions as of 9 p.m. Thursday, with the anticipation that totals would increase over the next few weeks:
Donations: $149,028
(includes telethon day online donations, Rowe & Eldridge Lumber donations and donations made between Nov. 8-15)
Pledged checks: $15,095
(those promising to send Honor Flight Maine checks)
The total $164,123 is enough to cover the cost of 235 veterans going to Washington, D.C.
In past years, final contribution counts were $138,000 in 2016 and $141,133 in 2017.
The phone banks in Bangor and Portland were open from 5 a.m. to 7:30 p.m.
Gallery: Honor Flight Maine Fall 2018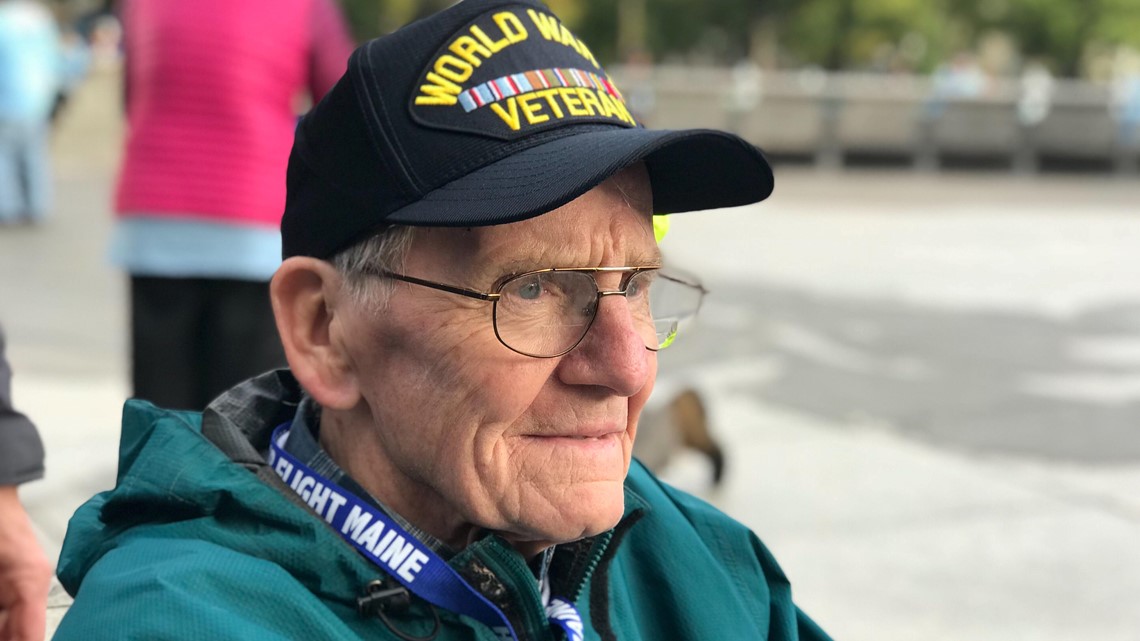 Honor Flight Maine, with its first flight in May of 2014, is a non-profit organization solely created to transport Maine veterans to Washington D.C. for tours of the memorials built to honor their service.
Your donations can make a difference and have made a difference.
RELATED | Honor Flight Maine | Dozens of Veterans take trip of a lifetime
In Maine, there is an estimated 1,200 World War II veterans. Honor Flight Maine needs $700 to fund a veteran roundtrip journey to D.C.
With your generosity NEWS CENTER Maine's 2016 and 2017 Honor Flight Maine Telethons have raised over $279,000 allowing more than 400 Maine veterans to visit their war memorials. With your help, we want to continue to send Maine veterans on a trip of a lifetime.
Visit HonorFlightMaine.org for more information on this organization.
You can stream our telethon live throughout the day here and on Facebook.