KNOX (NEWS CENTER Maine) - A small-town restaurant in Waldo County was empty when a world-famous movie star walked in for breakfast.
Maine has its fair share of celebrity sightings, but not so much so the more rural you get. In Knox, about 15 miles outside Belfast, sits a restaurant at the top of a ridge. This restaurant, appropriately named Ridge Top, services its fair share of regulars and travelers. But on Monday, one of those travelers was "X-Men" movie star Hugh Jackman. He told the restaurant staff that he and his family were in Maine to check out Unity College, just about 20 minutes from Ridge Top.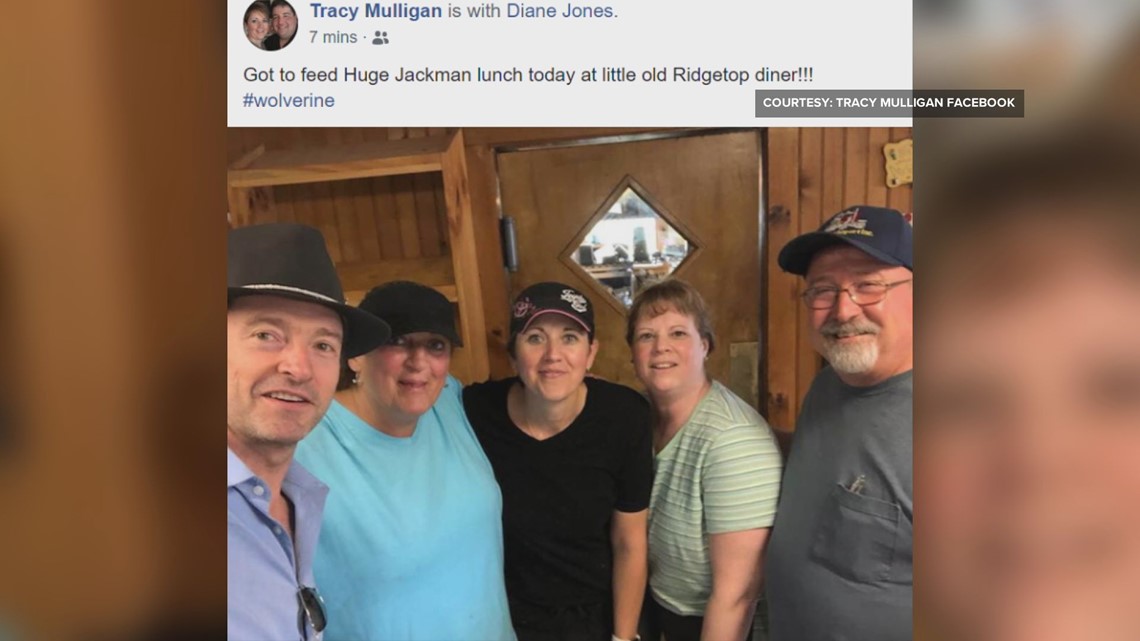 One of the restaurant staff, Tracy Mulligan, was able to snap a picture of Jackman with herself and other staff. And in case you are wondering, he had a ribeye with eggs for lunch.