A Columbia Falls woman captured a rare photo Thursday of what looks like a crow riding an eagle.
Carrie Johnson was taking photographs of a number of birds that had gathered for the annual alewife fish run on the Narraguagus River, when she noticed an eagle near a crows nest. She said the eagle apparently got so close that it really upset the crows.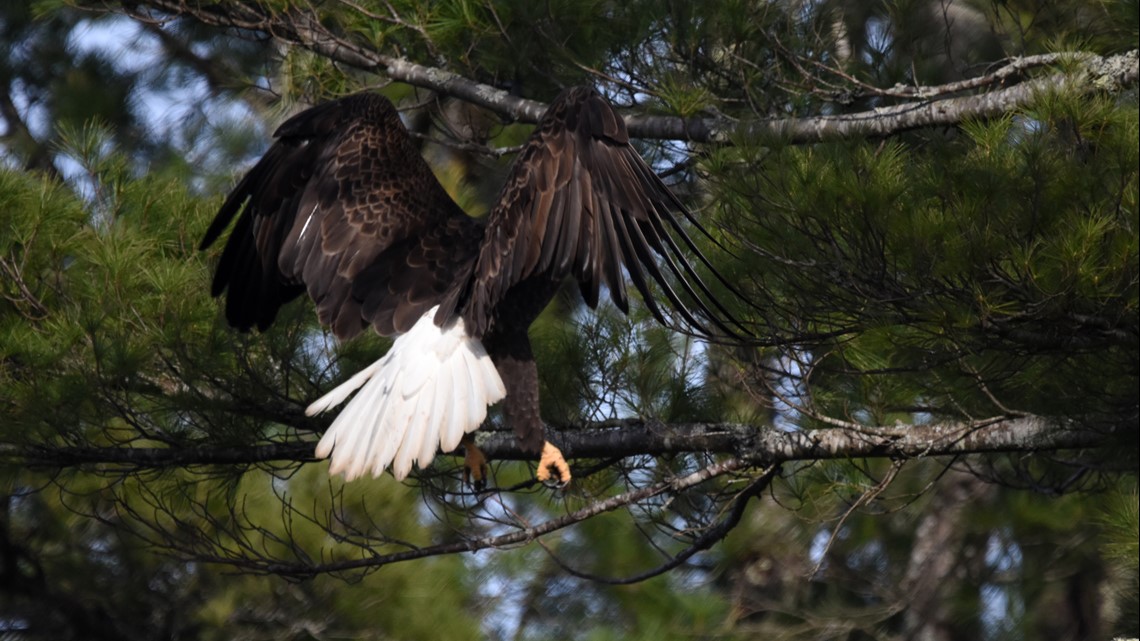 Johnson captured the heated exchange on her Nikon 7200 camera. She said it lasted about a minute.
"These birds move so fast, I about totally missed this one," Johnson said. "The eagle was right in front of me chasing the Ospreys away when this crow started to chase the eagle."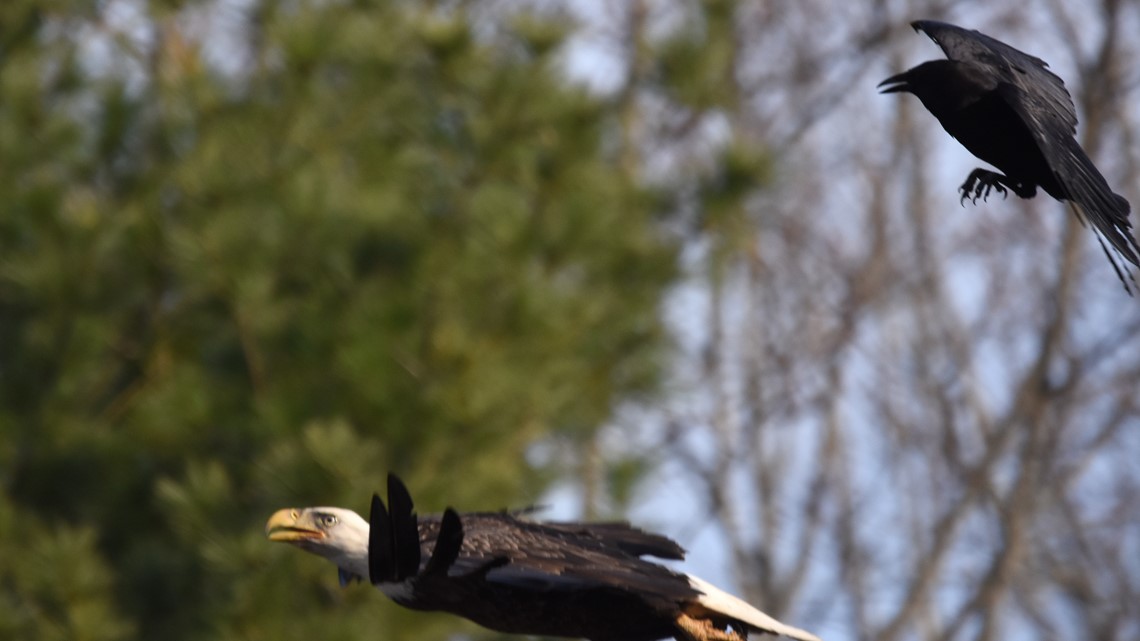 Johnson said she sees this a lot while watching the river — the eagles get a little too close to the crow's nest and they will defend it.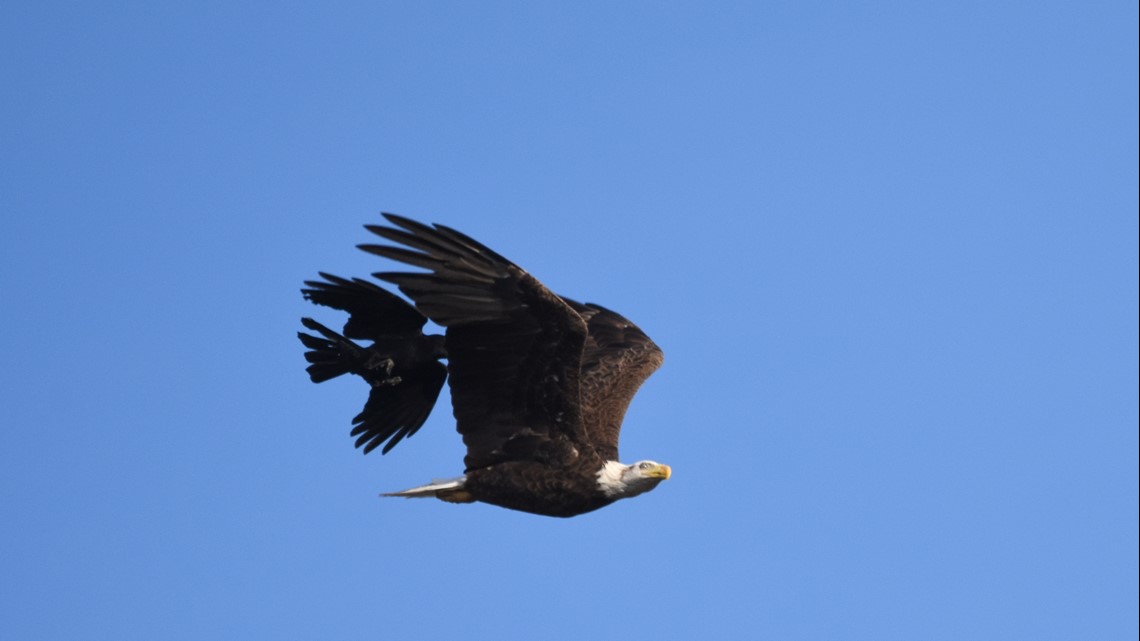 Johnson's caption on this one said, "This shot, the crow had caught up with the eagle and was probably giving him a wing bashing. lol."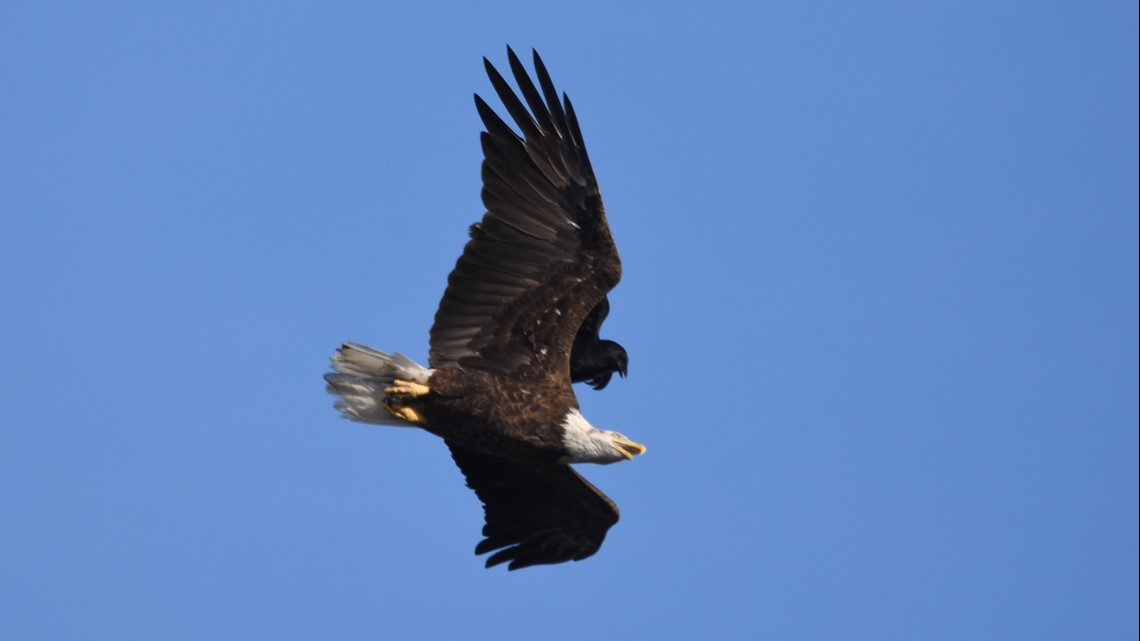 "And this shot is the one I posted last night of the crow going rodeo on the eagle," Johnson said," then they went their separate ways."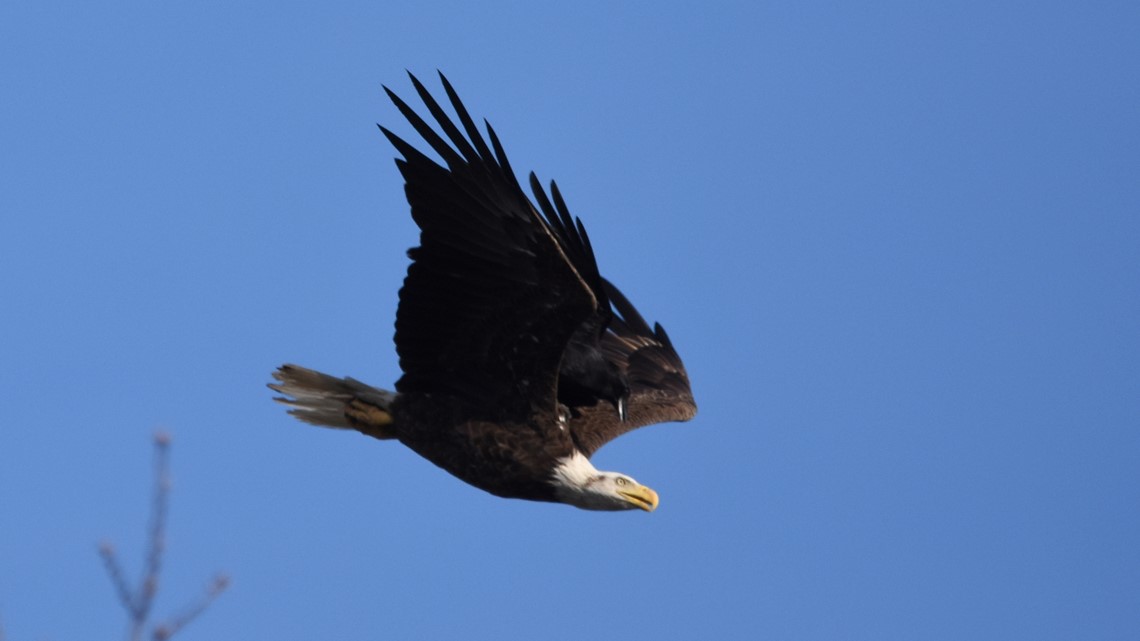 Maine Department of Inland Fisheries and Wildlife Biologist Adrienne Leppold said, "if you look closely at the last shot, you can see the crow's left wing primaries are still outstretched. It may have momentary touched down/making impact with the back of the eagle, but it is highly unlikely that it 'landed.' Cool series of photos, though. Kudos to the photographer."