It's no secret that finding skilled workers is a challenge for many industries.
Many companies are focused on recruiting young adults who are interested in a rewarding career, but not the four-year college experience and the loans that usually go with them.
When a company in South Portland offered an internship to local vocational student, they got more than a new employee—they got a worker who is breaking down barriers.

Hews Company has been around since 1927, and its success depends on skilled workers, but like so many in the industry, finding them can be a challenge.
Tori Lambert, 19, has been at Hews for nine months, welding and fabricating frames for flatbed trucks. She is the company's first female technician.
Mike Barone, Hews production manager, says he wishes more young adults would consider the trades.
"I think the trades are an excellent career," Barone said. "Most kids will come out making more than their counterparts who went through four years of college, they'll also come out with a lot less debt."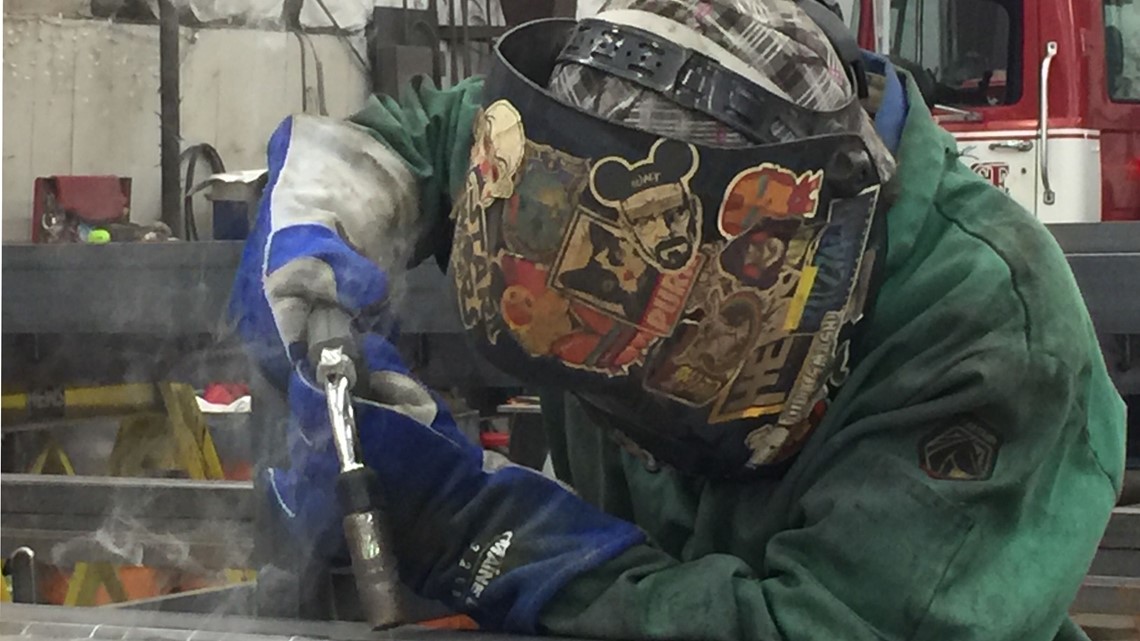 Shop foreman Skip Baker praises Lambert's skill and work ethic.
"Anyone can do it if they really want to try and put the work into it," Tori said.