PORTLAND, Maine — [Editor's note: This article is a critical analysis of a film and does not represent the views of NEWS CENTER Maine, but that of the author.]
The newest rom-com out this week is called "Red, White & Royal Blue," and it's adapted from a novel of the same name.
New York Times best-selling author Casey McQuiston wrote the popular book.
Story
"Red, White & Royal Blue" opens with a royal wedding celebration in Britain. In attendance? The son of America's president, Alex Claremont-Diaz (Taylor Zakhar Perez), and Prince Henry (Nicholas Galitzine).
The wedding happens during a tense reelection campaign for President Ellen Claremont (Uma Thurman). And Alex and Henry don't seem to be getting along well.
After Alex has too much to drink, he walks over to speak with Henry, and the two wind up in a skirmish that knocks over the giant royal wedding cake.
The young men are covered in cake and create an international scandal. As part of damage control from the president's office, Alex is soon ordered to fly back to London and do a series of interviews with the prince, convincing everyone they're best friends.
While they wear smiles in front of the camera, behind the scenes, things couldn't be more tense with Alex feeling as though Henry is cold and heartless and the prince feeling as though the first son has little self-control.
The two slowly begin to put their differences aside as they learn more about one another and start texting. At first, their texts are mocking, but that soon gives way to late-night phone calls, and before they know it, the pair find themselves harboring feelings of affection.
But what can Henry and Alex do? They're from separate worlds, and no matter what they feel for one another, the prince and first son can't fall in love ... right?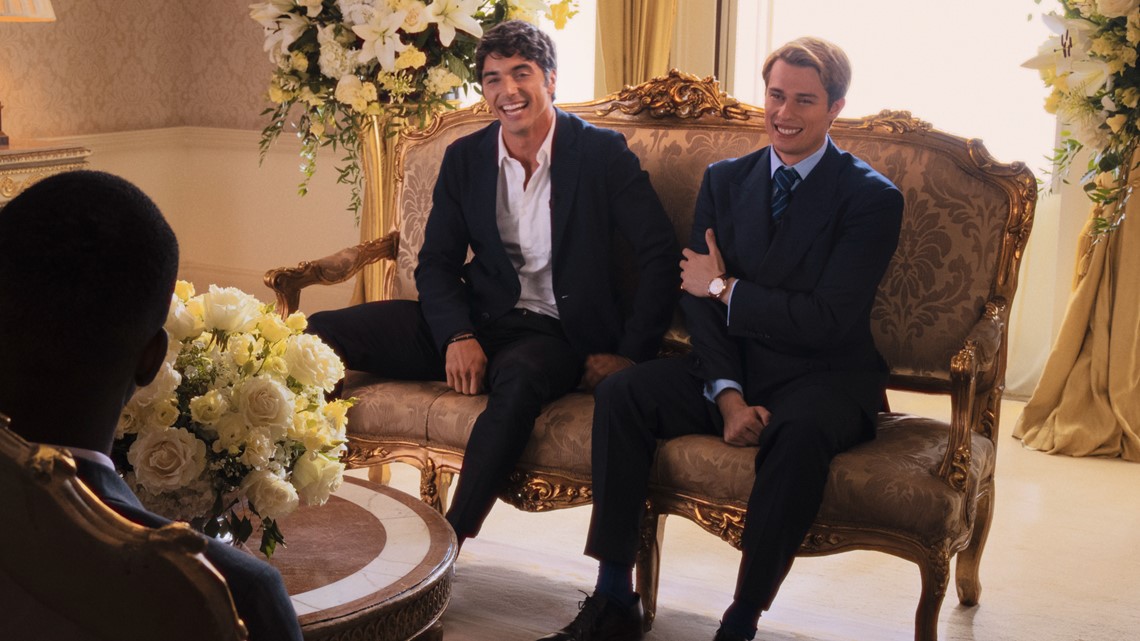 Analysis
Galitzine and Perez have effortless chemistry with each other, and the way the pair move from agitation to affection to heartbreak and back makes "Red, White & Royal Blue" such a great rom-com to watch.
Another piece of what makes this such a fun movie is the unique circumstances of their lives. A prince from the royal family and the son of the president? That creates so many inventive situations for them to navigate as they work through their feelings for each other and what it means for politics, diplomacy, and being in the public eye.
It's easy to see why the novel this film was adapted from became such a best-seller, and the formula that worked on the written page seems to have transferred well to the big screen. Well ... little screen. This movie is available on Amazon Prime Video, not in theaters.
Politics play a big role in "Red, White & Royal Blue," with an election looming in the background. And the best way to describe how politics work in this world is ... wish fulfillment, depending on which side of the aisle viewers find themselves on. The audience shouldn't be watching this movie expecting politics to mirror the real world, but hey, that's why it's called fiction, right?
The politics of "Red, White & Royal Blue" work like they would in a Disney movie where everything ends exactly as it should for the idealist, again, depending on which side of the aisle viewers find themselves on. Put simply, it's mostly fluff.
At the heart of this film are important questions about queer acceptance and rights to privacy, things members of the LGBTQ+ community have been fighting for across several decades. And these questions only add to the film's importance. Nothing comes across as preachy.
The one issue front and center in "Red, White & Royal Blue" is Thurman's attempt to sound like a Texan. It makes her dialogue distracting at times. The rest of her performance as a mother learning her son is bisexual is perfectly heartwarming.
Thurman is a wonderful performer, but this particular role isn't going to convince anyone the Bostonian is actually from Austin.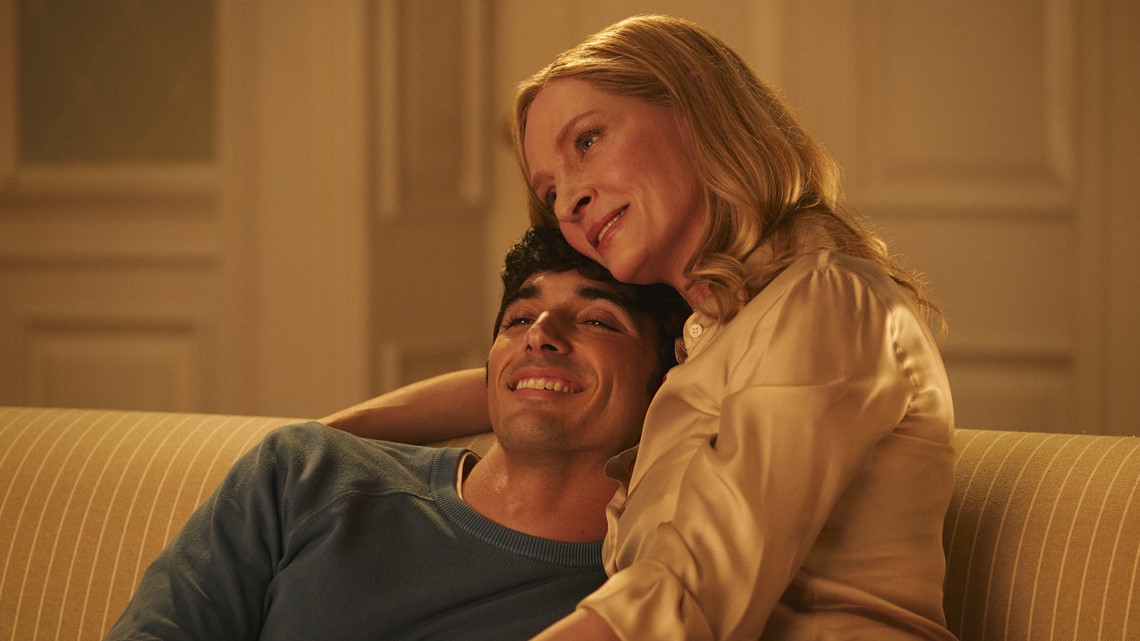 Also playing this weekend
For viewers wanting something a little bloodier, there's a new Dracula movie out in theaters this weekend. It's called "The Last Voyage of the Demeter." Here's the synopsis:
"A crew sailing from Carpathia to England find that they are carrying very dangerous cargo."
To see which movies are playing at a theater near you, click here.
For more movie thoughts, follow Courtney Lanning on Twitter here.
More NEWS CENTER Maine stories