PORTLAND, Maine — [Editor's note: This article is a critical analysis of a film and does not represent the views of NEWS CENTER Maine, but that of the author.]
The movie is set in the late '80s in El Paso, Texas.
Story
The story opens in summer with a boy named Aristotle (Max Pelayo) as he struggles with loneliness and wondering if his life will ever change. Ari's brother is in prison, and his parents refuse to talk about him. On top of that, he feels disconnected from his father, a man of few words.
Ari tries to avoid most of the teens at his school until he meets Dante (Reese Gonzales) one day during swimming practice. The two commiserate over their unusual names and soon become best friends.
Dante is a young artist who teaches Ari to swim. The boys meet each other's parents and are soon going on family camping trips and spending all their spare time together.
That is, until one rainy night when Dante reveals he's moving to Chicago for a year. He asks Ari if they'll still be friends when he returns. Ari promises they will, and Dante gives him an art book full of his paintings as a parting gift.
The year apart proves to be trying as the boys grow into their lives, with Ari developing inexplicable bouts of anger. He takes a job as a fry cook, is given a pickup truck by his parents, and even adopts a dog named Legs.
Meanwhile, in Chicago, Dante begins to realize he might be gay and starts writing letters to Ari, discussing his struggles and new life.
When the pair reunite the following summer, a lot has changed, and Ari and Dante have to figure out where their relationship stands.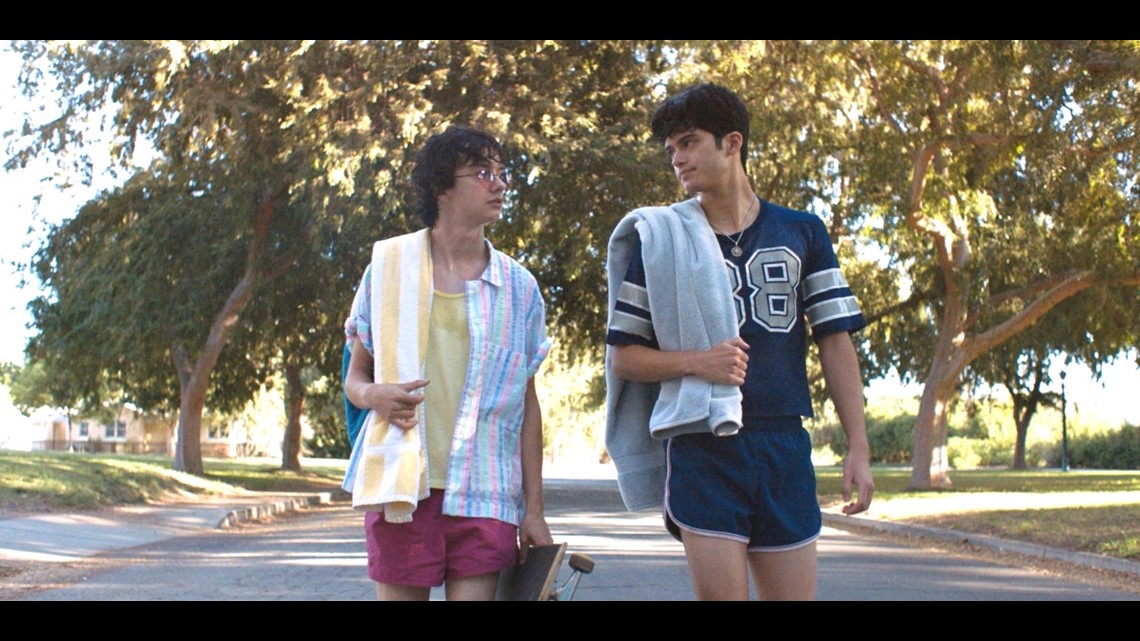 Analysis
"Aristotle and Dante Discover the Secrets of the Universe" is a moody teen tale that warns of the dangers of repression and running from who you are.
That's not to say the movie lacks heartfelt moments. Dante's and Ari's parents will surprise viewers with just how tender they can be with these boys struggling to find their identities.
But there is a lot of strife in their lives. The film beautifully illustrates the physical and emotional dangers of growing up gay in the 1980s at the height of the AIDS crisis, especially in Texas, where that lifestyle could easily land someone in the hospital if the wrong person caught them.
"Aristotle and Dante Discover the Secrets of the Universe" dives into the deep exploration of acceptance, both internal and external. While Dante faces physical threats for his queerness, Ari struggles internally with what's expected of him as a growing southern boy in a masculine environment. The movie also dedicates time to weave their Mexican heritage into the story on top of all that.
Pelayo and Gonzales completely own these characters and bring them to life from the pages of a beloved novel in LGBTQ+ circles. This is their tale, and each actor plays the part perfectly.
Despite only clocking in at 96 minutes long, "Aristotle and Dante Discover the Secrets of the Universe" purposefully takes a slower pace for viewers to really get into the minds of Ari and Dante as they try to find themselves and see each other for who they truly are.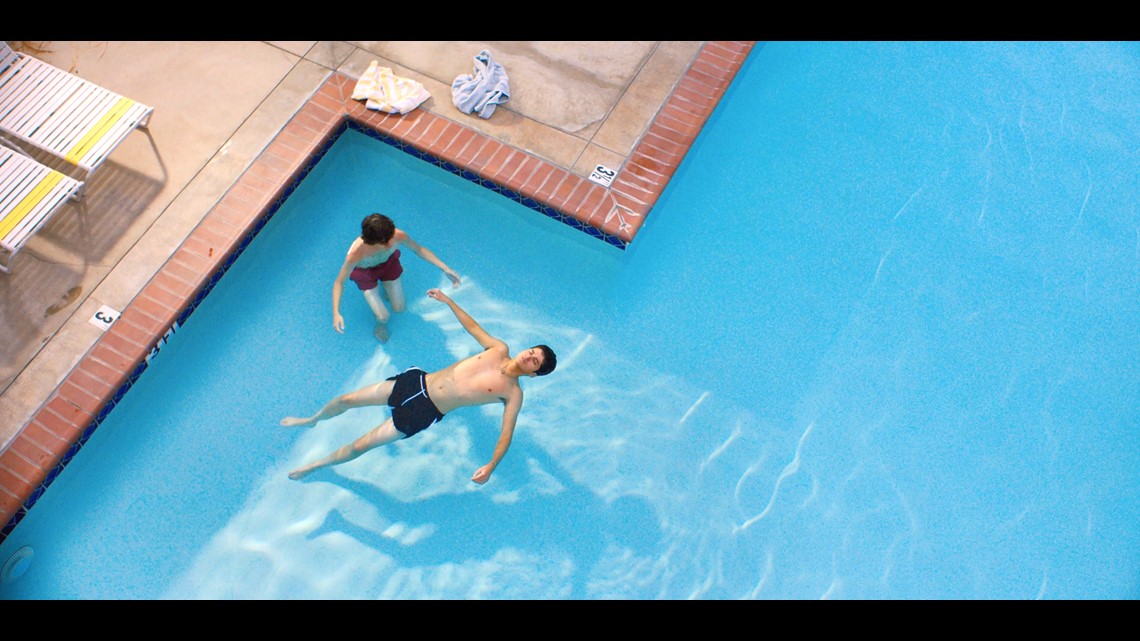 Also playing this weekend
For those wanting something scarier as Halloween gets closer, "The Nun 2" is also playing in theaters this weekend. Here's the synopsis:
"1956 - France. A priest is murdered. An evil is spreading. The sequel to the worldwide smash hit follows Sister Irene as she once again comes face-to-face with Valak, the demon nun."
To see which movies are playing at a theater near you, click here.
For more movie thoughts, follow Courtney Lanning on Twitter here.
More NEWS CENTER Maine stories