Maine by the Mile: The Ultimate Road Trip
It's Vacationland. It's home. It's Maine by the Mile.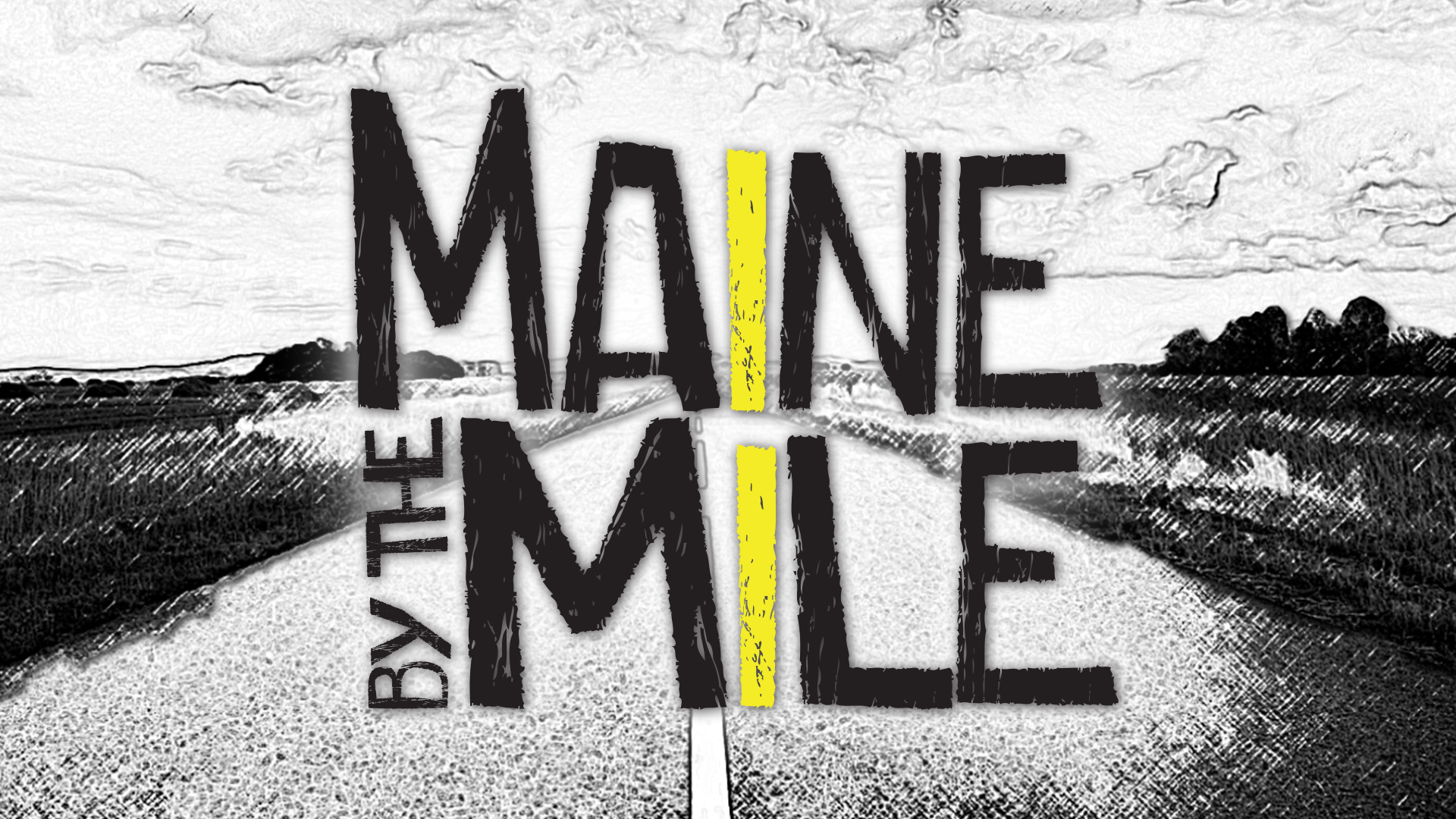 Using the NCM app? Go here to show multimedia
What's your ultimate Maine road trip? Is it battling crowds at a tourist trap? Of course not!
It's getting out there, exploring beautiful places, meeting people with stories to tell.
In 2017, a small team at NEWS CENTER Maine planned a Maine road trip to top all road trips. The result is Maine by the Mile, a seven-part series highlighting unique places in Maine that aren't the first ones you'll find in guidebooks but are definitely worth checking out.
We forewent the outlet stores, pier fries, and national park traffic often associated with Maine summers and threw out the rule book (sort of) to give bring you a completely new travel show experience.
Instead, we went to places like Maine's most remote inhabited island, a town split by the US-Canada border, and the state's new Katahdin Woods and Waters National Monument.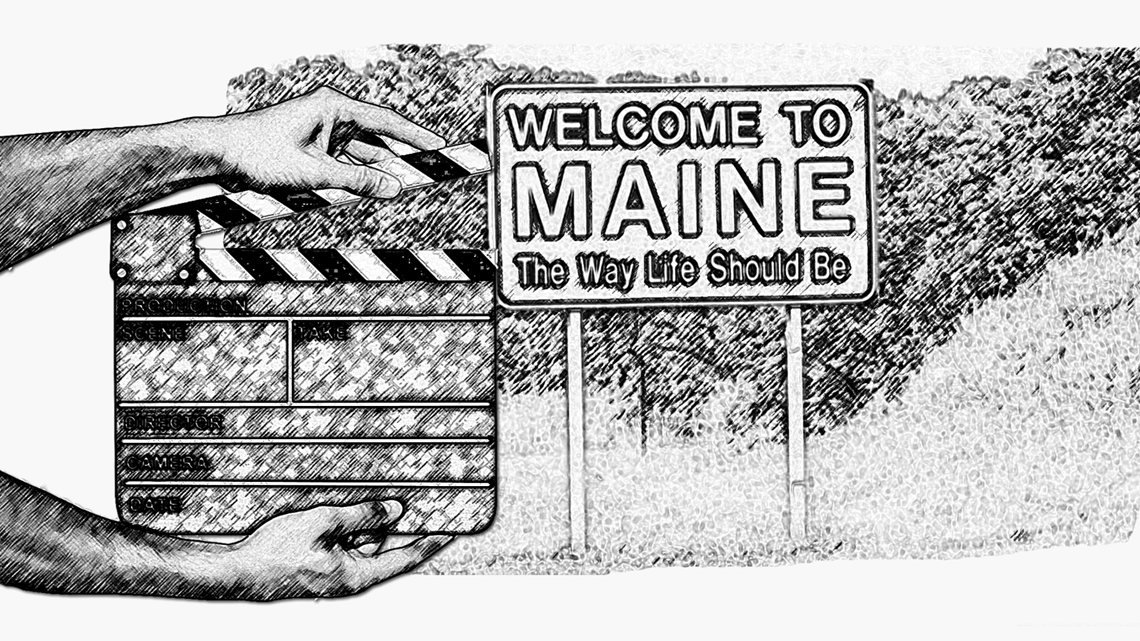 Here you'll find tools to recreate our trip or adapt it to make it your own.
We had a tight budget, just like a lot of you do. We'll show you how much we spent on lodging, food, activities and more. Unlike some travel shows, filled with faraway places you need months of time and dozens of vaccines to journey, these places are all in New England's backyard.
It's time to see Maine… by the Mile.
(P.S. If you do go, send us a pic, tell us about your trip and tag us on the 'gram. #MBTM)
E1 - Matinicus ⛴
:
Puffins and $5 lobster.
It's easy to see why you could love or hate a place that doesn't have any stores to buy food at, necessitates gas being brought out by delivery boat and requires you to figure out a way to fix any problem you encounter yourself.
But, what Matinicus lacks in fast food and coffee shops, it makes up for in its rugged charm.
E2 - Katahdin Region 🌲
:
Free camping.
America's national parks — you've heard of the popular ones: Yellowstone, the Grand Canyon, even Maine's Acadia ranks No. 6 on a list of the most visited. But this isn't about popularity. We're about the fresh, the new, the underground stuff the hipsters are listening to.
The up-and-coming kid on the National Park Service scene is a rather large patch of trees in the Katahdin Region: The Katahdin Woods and Waters National Monument. It's 87,500 acres of former timberland, donated to the federal government by Roxanne Quimby, who helped found Burt's Bees.
E3 - The Bold Coast 🌅
:
Digs of a lighthouse keeper.
Downeast Maine is an incredible place, and there's really something special in the specific area within the region called The Bold Coast. It's a corner of the state that blends right into New Brunswick, Canada, the entrance to the Bay of Fundy, and is home to the highest tides on Earth.
You can also find one of the world's largest whirlpools there along with the easternmost point of all 50 U.S. states, excluding a weird part of Alaska.
It's the perfect place to let your mind shut off and zone out while you stare at the water, some whales or a stunning vista — or eight. And if you're a fan of lighthouses… well, buckle up.
E4 - Estcourt Station 🇨🇦
:
The US-Canada border.
The U.S. border. In Maine, there's no plan to build a big wall to keep the Canadians out (yet), and that's a good thing for people in a place called Estcourt Station. There aren't many of them but folks who live in New England's northernmost community have been subject to the quirks of having a border down the middle of their street and, in some cases, their house.
If you thought understanding French was the toughest part of visiting Quebec, try only being able to go grocery shopping weekdays and only when customs is open. What's that life like? Allons-y, and remember to set your dash from mph to kph.
E5 - Moosehead Trail 🚣
:
Breathtaking views atop Kineo.
Gentrification. When most hear that word, they think city — people getting kicked out of apartments they've lived in for 30 years to make way for luxury condos. But gentrification can also be a rural phenomenon.
Such is the case in Monson, a tiny town with a population of less than 700 located along Maine's Moosehead Trail. It's about 90 minutes northwest of Bangor and two and a half hours northeast of Portland.
A nonprofit called the Libra Foundation has been making a significant investment in Monson, buying up several buildings around town. Their goal is to create an artists' colony out of the dilapidated houses and shuttered businesses.
E6 - Andover 🏕
:
Autonomy among wilderness.
Off-the-grid living. Maybe you've always wanted to give it try. Maybe you think it's only for conspiracy theorists with apocalypse bunkers in their backyards.
Whichever side you're on, Maine and a town called Andover present unique opportunities for a robust type of lifestyle. Opportunities, as in there's simply not a lot of anything in the area beside trees.
E7 - Biddeford 🏭
:
More than meets the eye.
A select group of Mainers calls it "Lewiston by the Sea," and that's not a compliment. Among Maine's seven-largest cities, Biddeford is undergoing a transformation of sorts as it tries to shed its rough reputation.
The gritty community once dominated by textile mills is now home to trendy tech labs — restaurants all dressed up in industrial chic, and quite the beach a few miles from downtown.
Meet the team
:
Dustin, Rachel, Julia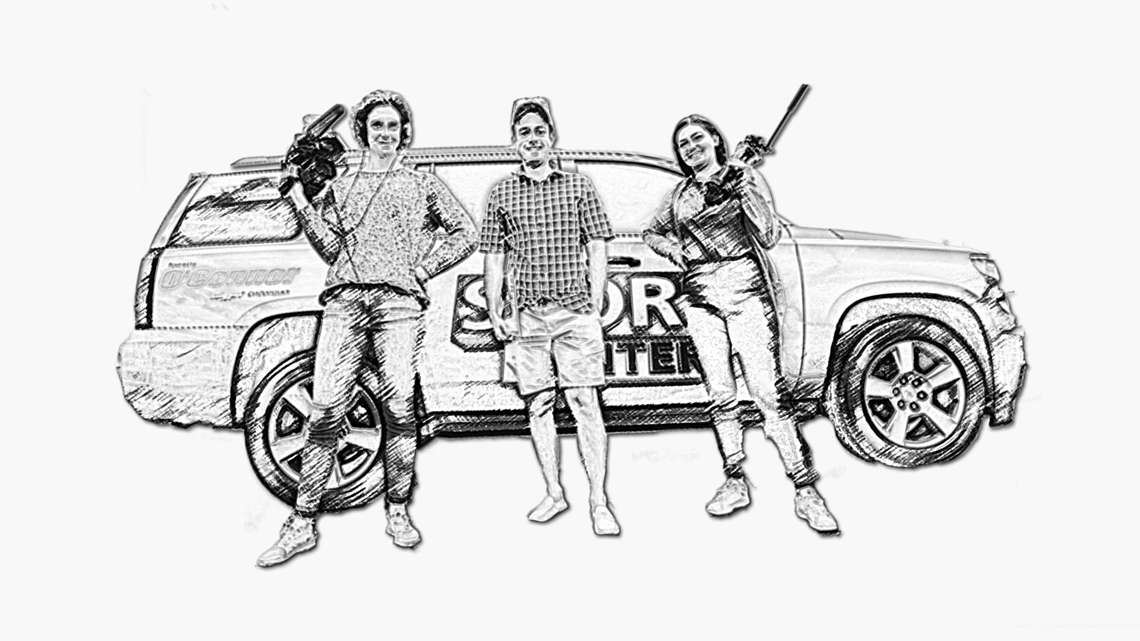 Dustin Wlodkowski (Host) is a reporter, anchor, teleprompter operator and snack-finding savant for NEWS CENTER Maine. He joined the team in January 2015 as a reporter in Bangor, moving to Portland in June of 2016. Originally from Connecticut, Dustin began his television career with a sweet gig as a reporter for "The 9:05 News," a weekly television newscast produced every week at his high school.
Literally, every moment from birth prepared Dustin to go on the ultimate Maine road trip, including but not limited to, playing with Brio trains, digging out old maps of Europe from his grandma's file cabinets, getting his first camera somewhere around age 9 and graduating a semester early from Emerson College.
Now masquerading as an adult, Dustin spends every free minute he's not under the yolk of deadlines exploring Maine, especially Washington County…where he DEFINITELY didn't break an oil pan on a car by driving over a rock once.
He hopes everyone who has continued reading up to this point will go to his Facebook page and Instagram and give him a "like." You'll be thanked in the afterlife for this service and will be the first to know what he's doing next.
Also, if you hate this show, you'll be able to complain to him directly.
Rachel McCubbin (Field Producer) is the broadcast news producer for NEWS CENTER Maine's 5 p.m. show "NOW." Before Maine by the Mile, she had never been north of Freeport. She is from away and only moved to southern Maine a little over two years ago. As a producer at NEWS CENTER Maine, she's usually sitting behind a desk while Dustin and other reporters are out adventuring. Her bio is for everyone who thinks they aren't "outdoorsy" enough for the ultimate Maine road trip: "if I had a blast, so will you."
Julia Haltof (Photographer) is a Cape Elizabeth native who considers herself lucky to have grown up in a school system that really encouraged creativity. In high school, she was drawn to theatre working as crew behind the scenes and it was during that time that she discovered the wonderful world of costumes, lighting, set design and storytelling. She also loved the feeling of "family" between the actors, musicians and actors that brings everyone together and brings out the best in each person.
This passion continued while at Fairfield University in Connecticut though she started to focus more on television and film. She spent a semester at FAMU in Prague and ended her four years with credits in numerous projects as an associate producer, producer, production assistant, sound mixer, writer, director and production manager.
She interned at WCSH 6 in Portland, Maine, and was hired full-time the next year. While working there, she was given the opportunity to write, produce and edit her own series called "Made in Maine" prior to her involvement in Maine by the Mile. She also worked on Maine Cabin Masters, a reality/documentary on renovating cabins in the backwoods of Maine.
She's recently moved to Los Angeles and has been busy working on another reality series called "Growing Up Hip-Hop."