Watch all seven episodes of Maine by the Mile at mainebythemile.com
Using the NCM app? Go here to show multimedia
Among Maine's seven largest cities, Biddeford is showcasing a dramatic transformation from Trashtown USA to "the most dynamic community in Maine right now," according to Sen. Angus King.
The gritty community once dominated by textile mills and the MERC trash-to-energy plant, is now home to trendy tech labs — restaurants all dressed up in industrial chic, and quite the beach a few miles from downtown.
In 2017, a small team at NEWS CENTER Maine planned a Maine road trip to top all road trips. The result is Maine by the Mile, a seven-part series highlighting unique places in Maine that aren't the first ones you'll find in guidebooks but are definitely worth checking out.
And in 2018, after being told be residents we missed a few great parts of the city, we listened and came back to shoot a whole extended Part II of our show!!
Welcome to Biddeford.
(app users: Maine by the Mile: E7 'Biddeford')
Fast facts ✓
- Initially Saco in 1653, Biddeford reorganized as such in 1718
- Its first European settling in 1616 predated Mayflower's arrival
- Major textile mills constructed in 1840s and 1850s
- Population saw nearly 140% increase in 1850 due to mill industry
- Wood Island Light was constructed in 1808 under President Thomas Jefferson's orders
- Wood Island Light, still active, is Maine's second-oldest lighthouse, nation's 11th-oldest
- Sailor, a former lightkeeper's dog, used to ring the station's fog bell to greet passing ships
- A sheriff's deputy was murdered on Wood Island in the 1890s
- Deer sometimes make the half-mile swim out to Wood Island from Biddeford Pool
- Biddeford is home to Maine's only medical school at the University of New England
- Biddeford is Maine's sixth-largest city
Episode locations 📍
- Biddeford Mills Museum (Biddeford)
- Biscuits & Company (Biddeford)
- Pizza by Alex (Biddeford)
- F.O. Goldthwaite & Pool Lobster Co. (Biddeford Pool)
- Wood Island Light (Wood Island)
Road trip gallery 📸
PHOTOS: Maine by the Mile | E7 - Biddeford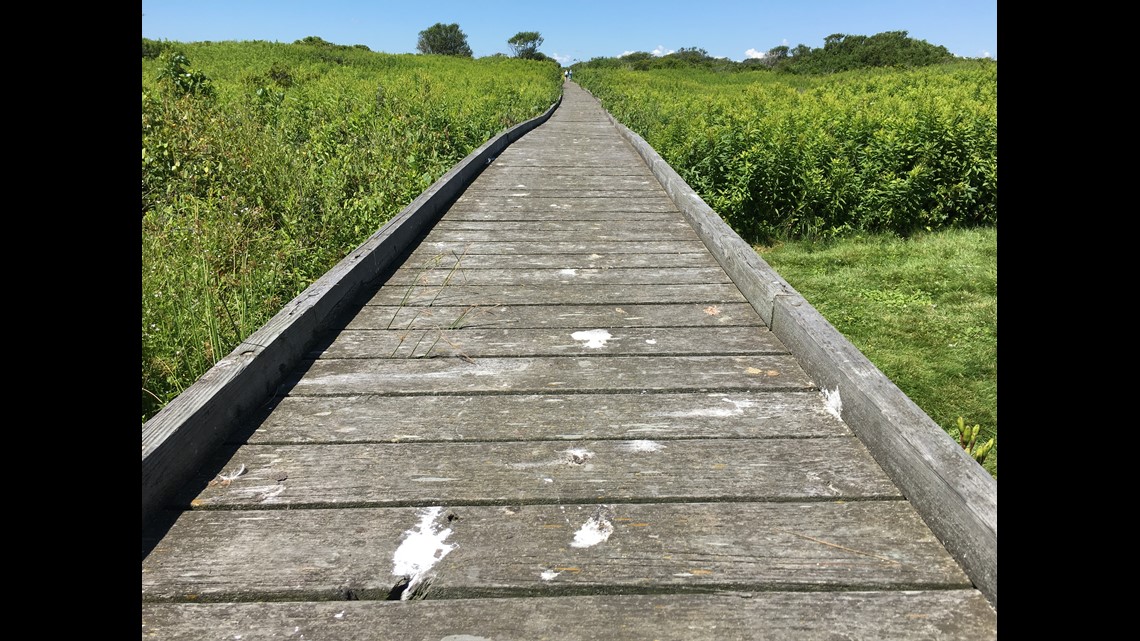 (app users: Photos: Maine by the Mile | E7 - Biddeford)
Get there from here
By car 🚗:
- From northern Maine, take Rte. 11 and I-95 to I-295, rejoin I-95, take exit 36 to Saco and cross the bridge
- From eastern Maine, take Rte. 1 or Rte. 9 to I-95 then I-295, rejoin I-95, take exit 36 to Saco and cross the bridge
- From western Maine, take Rte. 201 or Rte. 4 to I-95 then I-295, rejoin I-95, take exit 36 to Saco and cross the bridge
By bus 🚌:
- Locally, ShuttleBus-Zoom offers transportation within the Biddeford-Saco-Old Orchard Beach area and transfers to the Portland Intercity Bus
- From elsewhere, travel Greyhound and choose Biddeford as a destination
By plane ✈:
- Portland International Jetport (PWM), located 21 minutes away, is served by most major airlines
- Biddeford Municipal Airport (FAA LID: B19) is a public use airport owned by the city
By train 🚆:
- Nearby Saco Transportation Center is a stop on the Amtrak Downeaster
Lodging options
Dining spots