Using the NCM app? Go here to show multimedia
Off-the-grid living. Maybe you've always wanted to give it try. Maybe you think it's only for conspiracy theorists with apocalypse bunkers in their backyards.
Whichever side you're on, Maine and a town called Andover present unique opportunities for a robust type of lifestyle. Opportunities, as in there's simply not a lot of anything in the area beside trees.
In 2017, a small team at NEWS CENTER Maine planned a Maine road trip to top all road trips. The result is Maine by the Mile, a seven-part series highlighting unique places in Maine that aren't the first ones you'll find in guidebooks but are definitely worth checking out.
Welcome to Andover.
Fast facts ✓
- First settled in 1789, Andover became a town in 1804
- Andover Earth Station was one of the first satellite earth stations
- Built by AT&T in 1961, station was used to communicate with Telstar 1 satellite
- Crossed by the 2,200-mile long Appalachian Trail
- Birthplace of financial analyst Henry Varnum Poor, founder of Standard & Poor's
Episode locations 📍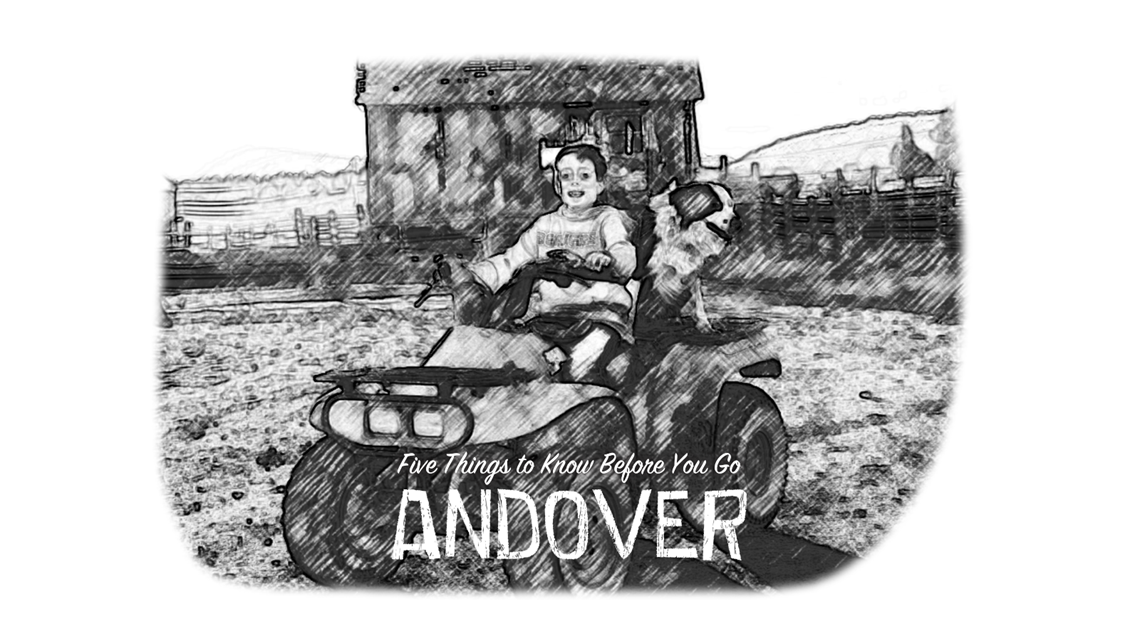 Road trip gallery 📸
Get there from here
- From northern Maine, head south on Route 11 or I-95 to Stacyville, continue on I-95 to exit 132 in Fairfield, head west on Route 139, continue onto Route 2 in Norridgewock, join Route 156 west in Farmington Falls, turn left onto Route 2/17 in Dryden, turn left onto Black Bridge Road in Hale, turn right onto Route 120 west and continue to Andover
- From eastern Maine, head west on Route 189 or north on Route 191 to Route 1 in Machias, turn right onto Route 192 north, turn left onto Route 9 in Wesley, continue on Routes 46 and 1A through Brewer and onto I-395, merge onto I-95 and travel to exit 132 in Fairfield, head west on Route 139, continue onto Route 2 in Norridgewock, join Route 156 west in Farmington Falls, turn left onto Route 2/17 in Dryden, turn left onto Black Bridge Road in Hale, turn right onto Route 120 west and continue to Andover
- From southern Maine, head north on Routes 202 and 26 or Routes 107, 25 and 2 to Hanover, then take Route 5 north to Andover
- Doesn't quite service the immediate Andover area, but if you're around Sunday River, located about a half-hour southwest, the Mountain Explorer offers local shuttling
- Zinck Airport (FAA LID: 90ME), located less than 13 miles southeast of Andover in Rumford, is a private use airport managed by Phillip Zinck (207-364-2654)
- Bethel Regional Airport (FAA LID: 0B1) located in Bethel, about 15 miles south of Andover, is a public use airport owned by the town offering on-demand service via Linear Air
Lodging options
Dining spots