Using the NCM app? Go here to show multimedia
Gentrification. When most hear that word, they think city — people getting kicked out of apartments they've lived in for 30 years to make way for luxury condos. But gentrification can also be a rural phenomenon.
Such is the case in Monson, a tiny town with a population of less than 700 located along Maine's Moosehead Trail. It's about 90 minutes northwest of Bangor and two and a half hours northeast of Portland.
A nonprofit called the Libra Foundation has been making a significant investment in Monson, buying up several buildings around town. Their goal is to create an artists' colony out of the dilapidated houses and shuttered businesses.
In 2017, a small team at NEWS CENTER Maine planned a Maine road trip to top all road trips. The result is Maine by the Mile, a seven-part series highlighting unique places in Maine that aren't the first ones you'll find in guidebooks but are definitely worth checking out.
Welcome to Moosehead Trail.
Fast facts ✓
- Moosehead Lake is the largest body of fresh water in Maine
- It's also the largest mountain lake in the eastern U.S.
- Mt. Kineo is nearly 1,800 feet high with 700-foot cliffs
- Native Americans once traveled many miles to Kineo for rhyolite rock
- Mount Kineo State Park can only be accessed by water
- It's believed Mount Kineo Golf Course is New England's second-oldest
- Seven people were killed in a 1963 B-52 crash on Elephant Mountain
- Monson is considered the gateway to the Moosehead Trail
- Slate from Monson makes up the Kennedy headstones in D.C.
Episode locations 📍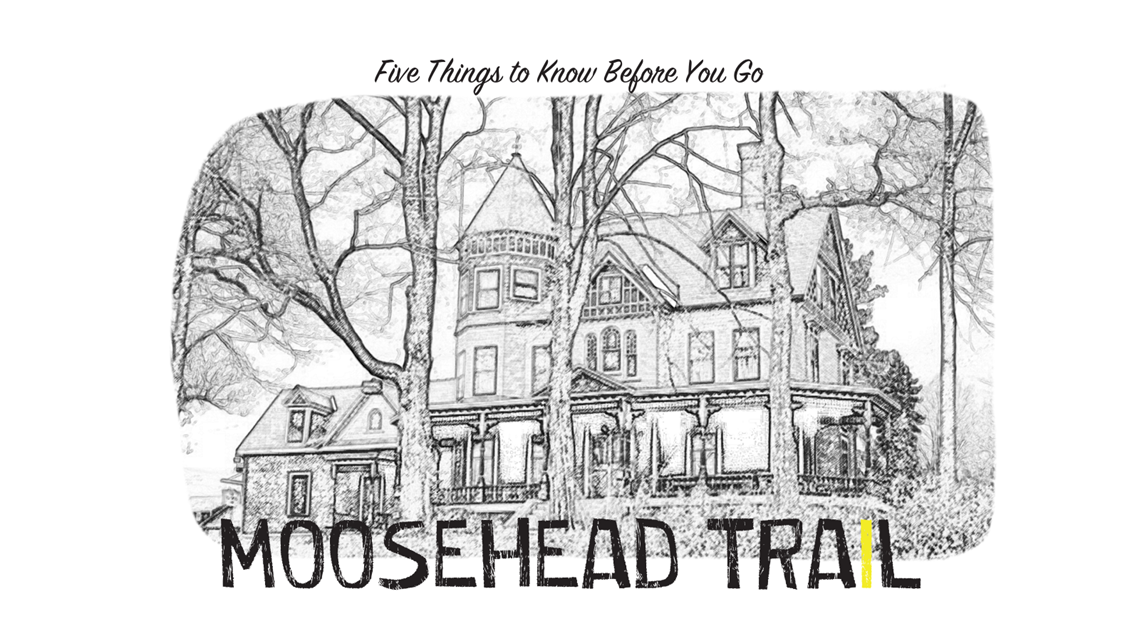 Road trip gallery 📸
Get there from here
- From southern Maine, take I-95 north to exit 157 in Newport, head north on Route 100/11 toward Route 7 through Corinna, turn left onto Route 23 north in Dexter, turn left onto Route 6/15 just after Sangerville in Guilford and continue through the Moosehead Trail
- From eastern Maine, head west on Route 189 or north on Route 191 to Route 1 in Machias, turn right onto Route 192 north, turn left onto Route 9 in Wesley and continue to Route 178 in Brewer, turn right onto Route 2 through Bangor, continue on Route 15 north to Dover-Foxcroft, head west on Route 6/15 and continue through the Moosehead Trail
- From northern Maine, head south on Route 11 or I-95 to Stacyville, continue on I-95 to exit 217 in Howland, head southwest on Route 155, turn right onto Route 6/15, travel past Dover-Foxcroft and continue through the Moosehead Trail
- From western Maine, take Routes 234, 201A, 201 and 16 to Route 6 north or take Route 6 south and continue through the Moosehead Trail
- Locally, 100 Mile Wilderness Adventures and Outfitters in Monson, managed by Phil Pepin, provides reservation-recommended shuttles to and from Bangor International Airport (BGR) or area bus stations and pricing is reflected by round-trip mileage and travel time
- Two Falls Airport (FAA LID: ME25) located in Willimantic, less than eight miles east of Monson, is a private use airport managed by the Bayerdorffers (207-997-3625)
- Avery Field (FAA LID: ME22) located in Rockwood on the west side of Moosehead Lake is a private use airport managed by William Avery (207-280-0205)
Lodging options
Dining spots