Watch all seven episodes of Maine by the Mile at mainebythemile.com
Using the NCM app? Go here to show multimedia
The U.S. border. In Maine, there's no plan to build a big wall to keep the Canadians out (yet), and that's a good thing for people in a place called Estcourt Station. There aren't many of them but folks who live in New England's northernmost community have been subject to the quirks of having a border down the middle of their street and, in some cases, their house.
If you thought understanding French was the toughest part of visiting Quebec, try only being able to go grocery shopping weekdays and only when customs is open. What's that life like? Allons-y, and remember to set your dash from mph to kph.
In 2017, a small team at NEWS CENTER Maine planned a Maine road trip to top all road trips. The result is Maine by the Mile, a seven-part series highlighting unique places in Maine that aren't the first ones you'll find in guidebooks but are definitely worth checking out.
Welcome to Estcourt Station.
(app users: Maine by the Mile: E4 'Estcourt Station')
Fast facts ✓
- Estcourt Station is the northernmost point in Maine and New England
- Its name is derived from the adjacent Canadian village of Estcourt, Quebec
- Border passes through Rue Frontière houses, built prior to a boundary survey
- Many Canadians regularly check through customs to buy gas in the U.S.
- Fort Kent is the northern terminus of U.S. Route 1
- The Fort Kent blockhouse was built in 1839 during Aroostook War tensions
- The town is home to a U.S. Biathlon Association training center
- Host to the circuited IBU World Cup, Can-Am Crown Int'l Sled Dog Race, Ploye Festival, International Muskie Fishing Derby and more
Episode locations 📍
- Rue de la Frontière (between US and Canada)
- Auberge Villa Des Frontières (Pohénégamook)
- Odo Spa (Pohénégamook)
- Auberge de la Pointe (Rivière-du-Loup)
- America's First Mile (Route 1, Fort Kent)
- Fort Kent State Historic Site (Fort Kent)
- Mooseshack (Fort Kent)
Road trip gallery 📸
PHOTOS: Maine by the Mile | E4 - Estcourt Station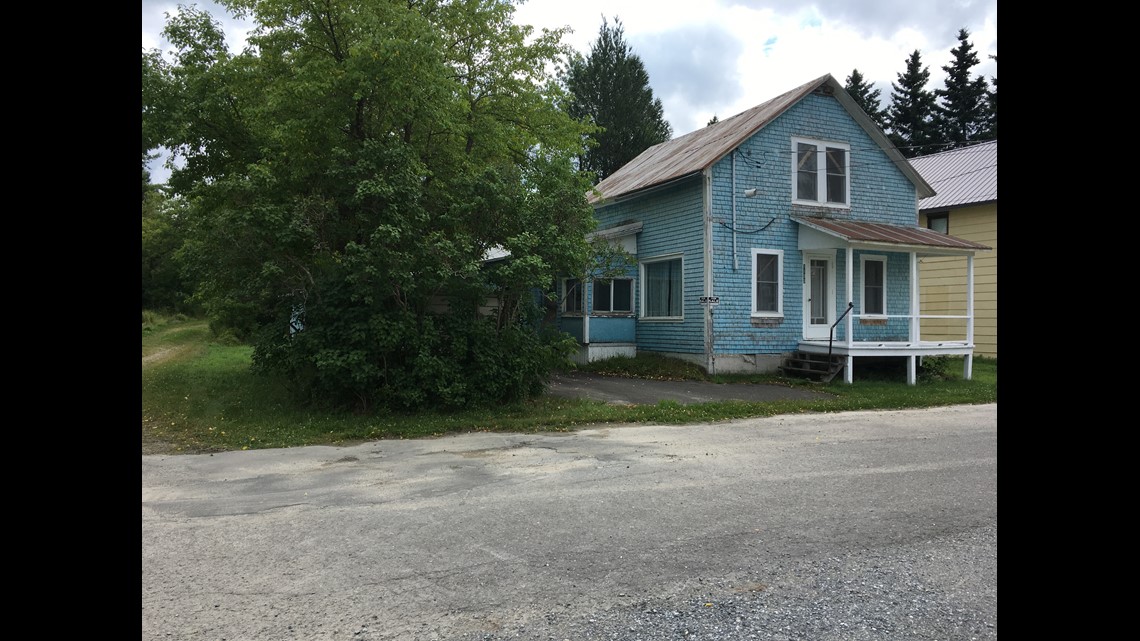 (app users: Photos: Maine by the Mile | E4 - Estcourt Station)
Get there from here
By car 🚗:
- From southern Maine, head north on I-95 to exit 264 in Sherman, take Route 11 north to Fort Kent, cross the Clair Fort Kent Bridge and enter Canada, follow NB-161 east to NB-120 west and head west on QB-289 until you reach Pohénégamook
- From eastern Maine, take Route 1 north to Caribou, head northwest on Route 161 to Fort Kent, cross the Clair Fort Kent Bridge and enter Canada, follow NB-161 east to NB-120 west and head west on QB-289 until you reach Pohénégamook
- From western Maine, head north and use Routes 27 or 201 to enter Canada, continue onto QB-173, turn right onto QB-275, turn left onto Rang Langevin/35e Rue to Saint-Prosper, slight left onto 20e Av/25e Av, turn right onto QC-204 east, use QC-277 briefly to stay on QC-204, continue to QC-285, turn right onto Transcanadienne east and exit at QC-289 east near Saint-André and continue to Pohénégamook
By bus 🚌:
- No direct route to the specific area; however, regionally, Cyr Bus Lines offers travel from Bangor to Caribou from which Fort Kent is connected through Aroostook Regional Transportation's reservation-only St. John Valley Area Bus Service
By plane ✈:
- US airport nearest to Estcourt Station is Sunrise Farms Airport (FAA LID: ME25), a private-use airport in Fort Kent managed by Fred Marquis (207-834-3481)
By train 🚆:
- No service available from the US, but VIA Rail Canada stops in Rivière-du-Loup, less than 30 miles from Pohénégamook/Estcourt Station
Lodging options
Dining spots