Using the NCM app? Go here to show multimedia
It's easy to see why you could love or hate a place that doesn't have any stores to buy food at, necessitates gas being brought out by delivery boat and requires you to figure out a way to fix any problem you encounter yourself.
But, what Matinicus lacks in fast food and coffee shops, it makes up for in its rugged charm.
In 2017, a small team at NEWS CENTER Maine planned a Maine road trip to top all road trips. The result is Maine by the Mile, a seven-part series highlighting unique places in Maine that aren't the first ones you'll find in guidebooks but are definitely worth checking out.
Welcome to Matinicus.
Fast facts ✓
- Archipelago located 20 miles off the mainland coast
- Population of 74 at 2010 census
- Matinicus is Abenaki for "far out island"
- First settler Ebenezer Hall was killed by Native Americans
- Total land area is just 2.3 square miles
- Fishermen catch cod, haddock, pollock, cusk, lobster
- Matinicus Rock Light was established in 1827
- Abbie Burgess, 16, kept light burning for 21 days alone during 1856 storm
- Nesting colonies of puffins, arctic terns, razorbill auk
Episode locations 📍
- Airbnb on South Road (Matinicus Isle)
- Various beaches (Matinicus Isle)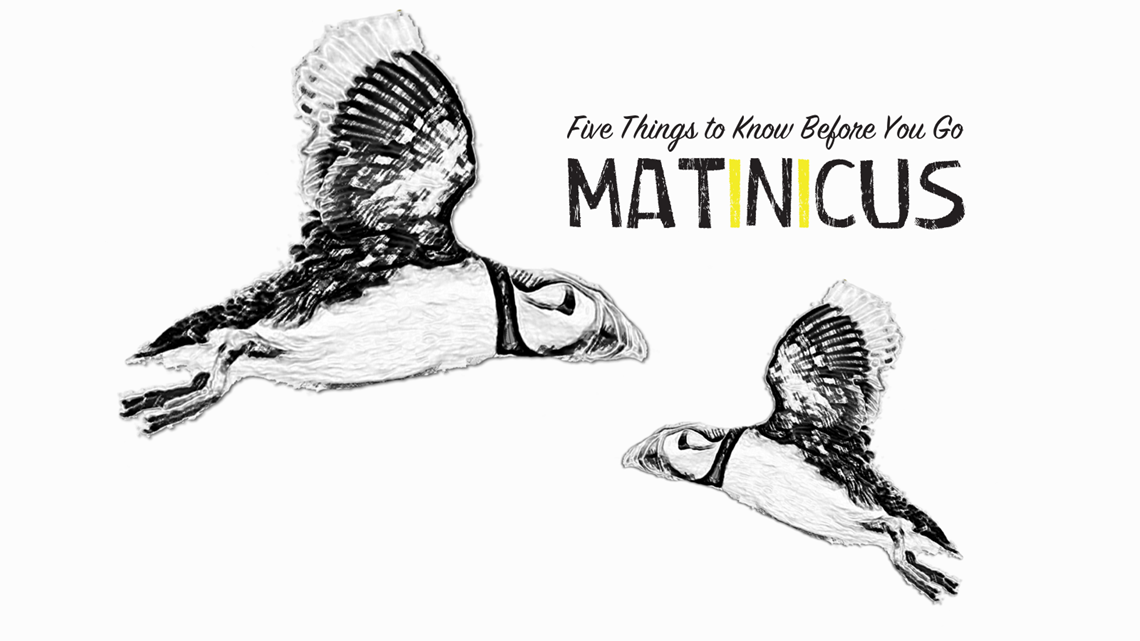 Road trip gallery 📸
PHOTOS: Maine by the Mile | E1 - Matinicus
Get there from here
- Not possible unless its carried out by ferry or you own an Amphicar, which we highly discourage taking on a 20-mile trip out to sea
- Nope. Maybe the Magic School Bus — and that's assuming Ms. Frizzle is a fan of lobster
- Locally, Knox County Regional Airport (RKD), a county-owned public use airport in Owl's Head, houses small regional airline Penobscot Island Air which offers flights to and from Matinicus
- Sorry, ain't gonna happen
Lodging options
Dining spots