STANDISH, Maine — A kindergarten teacher NEWS CENTER Maine featured for going door to door to surprise her students in quarantine was recognized on The Ellen Show this week.
Marissa Cutter, who teaches at Edna Libby Elementary in Standish, was among 100 educators to win a $250 Visa gift card on the show Tuesday.
"We've heard so many stories of how teachers have stepped up and found creative ways to support their students during these crazy times," Ellen Degeneres said.
A scrolling list of names appeared on the screen, including Cutter. Degeneres said they all got an email with the gift card as a way to thank them for all that they do.
Cutter drove around to every student's house with a sign saying, "I miss you! Love, Mrs. Cutter" back in March.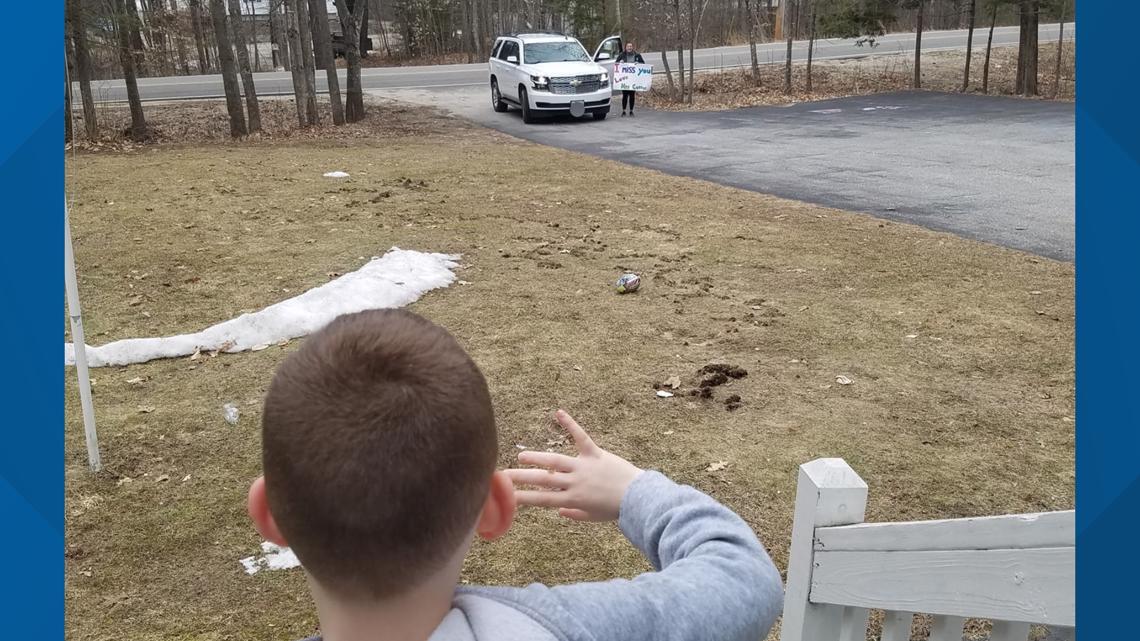 Mitch Woodbury of Standish sent NEWS CENTER Maine a picture of his 5-year-old son Bryce waving to Cutter at the end of their driveway.
"If these weeks show us anything, it's how hard our teachers work every day to help raise our children," Mitch Woodbury said. "To have a teacher with the love and passion Mrs. Cutter has shown not only our son but all her students time and time again is something to admire."
At NEWS CENTER Maine, we're focusing our news coverage on the facts and not the fear around the illness. To see our full coverage, visit our coronavirus section, here: /coronavirus

NEWS CENTER Maine Coronavirus Coverage