MAINE, USA — Production designer and location scout Pete Hansen lives in Maine, just outside of Bangor. He found the gig with director and co-writer Stefanie Abel Horowitz through a Facebook group for the Maine film community.
"I live [here], so I love it," Hansen said.
Hansen scouted 15-20 locations around the state, mainly in Bangor, Southwest Harbor, and Bar Harbor. From his list, the director narrowed it down to a handful of locations, including Judy's diner, Penobscot Theatre, and even the Bar Harbor ferry.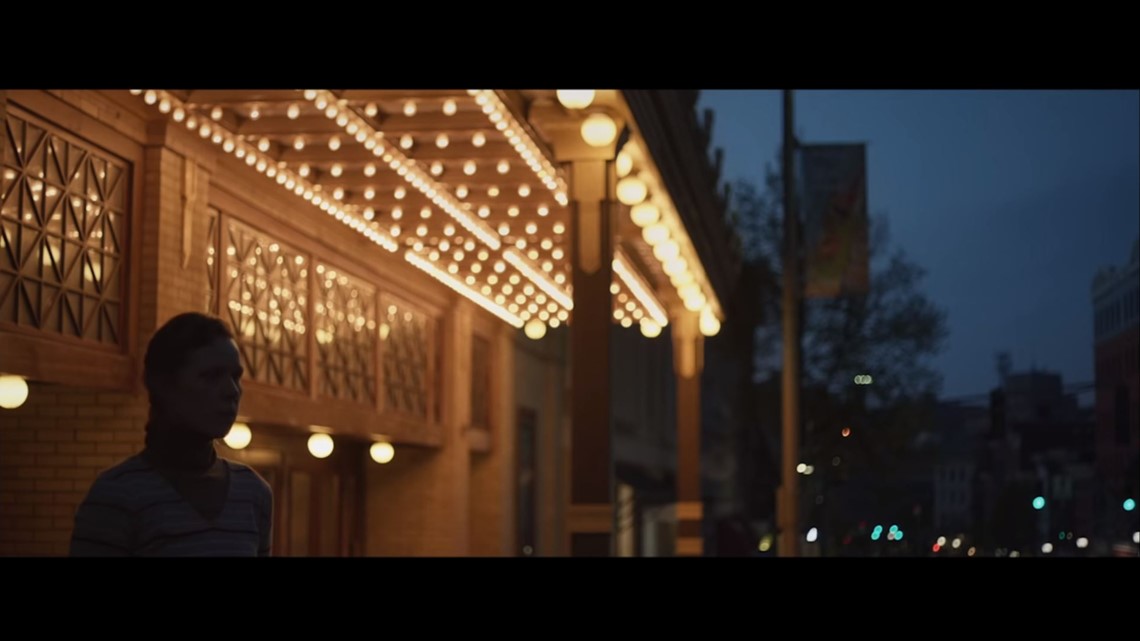 The film, which is 12 minutes long, focuses on Fran, a lonely young office worker. Fran is depressed, and "sometimes thinks about dying."
The overall mood of the film fits the subject: it's sad with dark and blue undertones of winter. Yet, the charm and hometown feel the locations provide is a testament to Maine, and gives the film, and Fran, a sense of belonging she yearns to feel.
According to The Hollywood Reporter, the short was filmed at the Barn Arts collective. "When we were thinking about where to shoot this, it really doesn't feel like an L.A. story. And it really doesn't feel like a California story," Horowitz said.
Before making the Oscars shortlist, Sometimes, I Think About Dying premiered at the 2019 Sundance Film Festival and made its way around to other festivals.
Along with live-action shorts, the Oscars shortlist includes documentaries, international films, original songs, and animated shorts. Notable films shortlisted are Apollo 11, The Biggest Little Farm, and Parasite, which nabbed the Golden Globe for best foreign film.
The Oscar nominations will be announced on Jan. 13.
Sometimes, I Think About Dying, along with other nominated shorts, can be watched for free on YouTube.