AUSTIN, Texas — With big names like Childish Gambino, Lizzo and Kacey Musgraves all on the bill, you're going to want to make sure you get to this year's Austin City Limits Music Festival at Zilker Park as quick as you can.
Don't waste time by getting lost as soon as you get there!
Whether you're biking, riding or walking, the entrances to ACL Fest are all the same. You get three options:
The Lady Bird entrance, which is located at Stratford Drive
The Barton Springs West entrance, which is located near where Barton Springs and Andrew Zilker Road meet
The Barton Springs East entrance, which is located near Barton Springs Road and Barton Creek
A full map, including the eight stages, can be found here.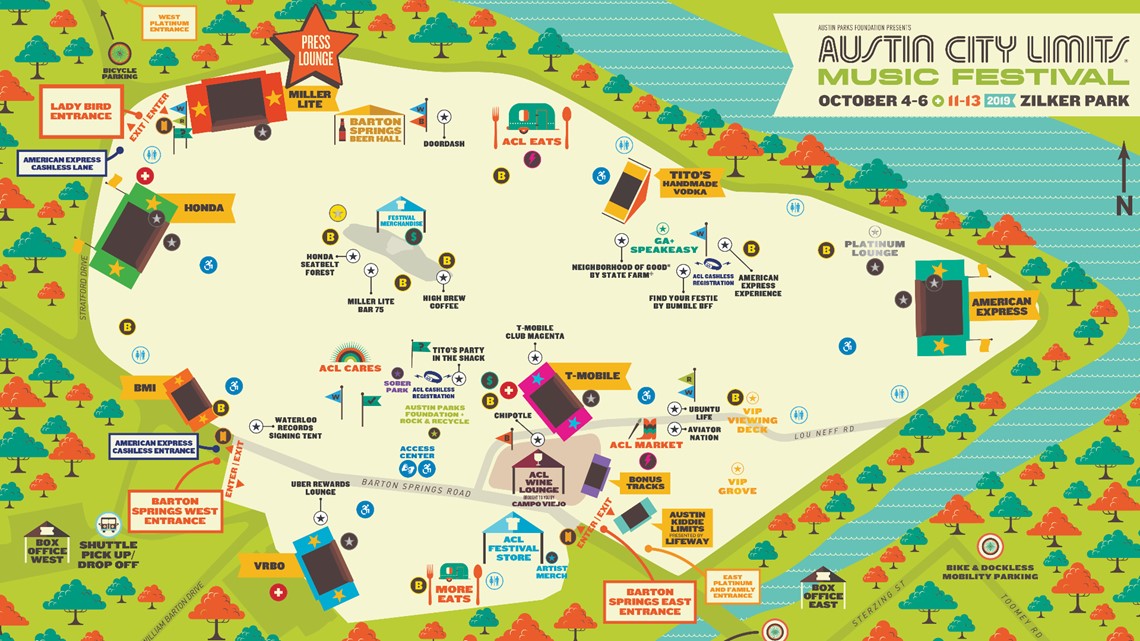 But before you can even get to the festival, you have to find out how you're getting there.
If you're taking a rideshare service like Lyft and Uber, you will be prompted to choose one of three drop-off points when you search Zilker Park or Austin City Limits Music Festival.
Lee Barton Drive near South Lamar Blvd.
Austin High School - Veterans Drive
Wallingwood Drive off of the MoPac Expressway frontage road
However, if you're taking a taxi, pick-up and drop-off points will be located on Williamon Barton Drive in front of the Barton Springs Pool
If you're more of a fan of dockless bikes and scooters, you can park those on Toomey Road or Azie Morton Road. But if you're taking your good, old-fashioned bicycle, you can park those on Stratford Drive.
For more information on getting to the festival, click here.