AUSTIN, Texas — Austin's own Gary Clark Jr. is a modern-day guitar legend.
Since his 2011 EP "The Bright Lights," he's caught the attention of legendary performers, sharing the stage with the likes of the late Tom Petty and The Rolling Stones. He's even worked with Beyoncé and performed for the Obamas.
As one of the biggest names in music to come out of Austin, he's become somewhat of a staple when it comes to the Austin City Limits brand, so it's only natural that he takes the stage at the Austin City Limits Music Festival yet again in 2019.
Despite his busy schedule from performing at the fest to debuting season 45 of the Austin City Limits television show, the Grammy Award-winning blues-rocker found the time to sit down with KVUE Saturday at the fest to talk about his humble Austin beginnings.
He said that even after playing the festival several times and being from Austin himself, it's still humbling to come home and play such a huge stage.
"To be from here, to play every bar, every restaurant, every weird frat party … playing in front of people who don't care, they're eating barbecue and there's a big UT game playing behind you. You're like, can you stop, bro?" he laughed. "So to be able to be up here on this stage and have people that actually care, to be around my family and be around my people that I love, to be able to have tacos close by … I'm into it."
He said it also offers him a chance to say thank you to the people who helped him get a start here in Austin.
"Jimmie Vaughan helped me out and let me open up on tour. Omar & the Howlers invited me up on Austin City Limits the TV show for the first time," said Clark. "There's just so many people and I don't think you have time for that, but this is a place that I get to see them and say thanks."
Even though he said he feels like the city of Austin changes every time he comes home, he still thinks it's a good place for emerging artists to be.
"I think it's still got a small-town artist vibe and we're inspired by that," said Clark. "Information passes quickly and we're open to jam. You can play your gig at the Flamingo Cantina and then you'll have your mind blown somewhere on Red River … you can link up and all of a sudden you have this new collaboration with somebody that you feed off of. It's just amazing like that. Hopefully, that doesn't go away anytime soon."
So, what's next, for Clark? Babies, he said, as his wife is expecting their third child and ACL Fest will be some of his last performances of the year.
"I'm going to ride off into the sunset with my family and go hide out for a second," said Clark.
ACL Weekend 1 in photos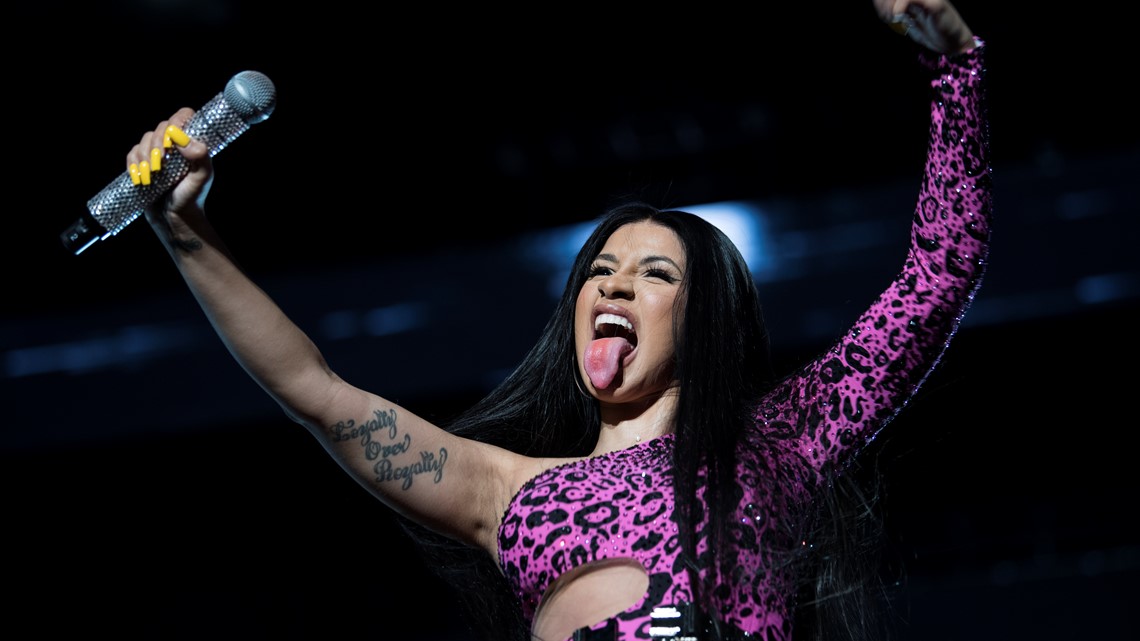 MORE ACL COVERAGE:
ACL 2019 Weekend 1 is going to be a hot one
Hi, How Are You Project honors Daniel Johnston, helps ACL Fest-goers open up about mental health
Guns N' Roses give the people what they want with ACL 2019 headlining set
Cherry Glazerr keeps it chill at ACL Fest 2019
ACL Music Festival: From humble beginnings, a musical powerhouse
King Princess kicks off 'Cheap Queen' tour at ACL Fest 2019
'What is up SXSW?' Oliver Tree asks ACL crowd
'We're ready to sell out!' | FIDLAR performs at ACL Music Festival 2019
Everything you need to know about ACL 2019
ACL 2019: Why does the Star Wars theme song play when the gates open? There's a simple answer
What you need to know about ACL 2019's bag policy
ACL Fest: What you can and cannot bring
ACL 2019: Stay off these roads during these times
ACL 2019: How to get to the Austin festival