AUSTIN, Texas — It's been a big week for singer/songwriter FINNEAS.
Not only did he just perform on "Saturday Night Live" with his rising star sister, Billie Eilish, he also just dropped his debut EP "Blood Harmony."
In a way, his performances at Austin City Limits Music Festival this weekend mark the start of his sold-out North American tour, which officially kicks off in San Francisco on Oct. 15.
Though he may not quite be a household name just yet, his success as a songwriter and producer is pretty impressive. He definitely had a big hand in his 17-year-old sister's launch to stardom, as he penned her breakout hit "ocean eyes" and produced her debut album "WHEN WE ALL FALL ASLEEP, WHERE DO WE GO?"
RELATED: All the ACL Fest teens love Billie Eilish
On his own, he's recently topped the Billboard Hot 100 Songwriters and Hot 100 Producers charts for nine consecutive weeks. And Billie Eilish's smash hit "bad guy," which FINNEAS co-wrote and produced, recently topped the Billboard Hot 100 charts, knocking down Lil Nas X's "Old Town Road."
Clearly, his talents as a writer are a big deal. But now it's his turn in the spotlight.
In between his own set on the Miller Lite Stage and getting ready to join his sister across the park, FINNEAS found some time to sit down with KVUE to talk about his trajectory and Austin itself.
"It's great! I've always wanted to play a festival on the surface of the sun ... and this is as close as I'll probably be able to get," he laughed. "I'm super happy to be here. I love Austin. Austin is like one of my top five favorite cities in the States."
Like many who don't live here, he says it reminds him of a certain city in the Pacific Northwest.
"I'll probably get flack from any number of groups of people for this, but it reminds me of Portland … they're both really weird," said FINNEAS. "There's a bunch of weirdos in Austin and Portland and I guess I grew up feeling like a weirdo, so when there's a mass congregation of weird people, I feel comfortable."
Growing up a weirdo actually played a part in how he got into music in the first place, and it all started with a schoolyard crush.
"I started playing music when I was 11, I had an epic crush on a girl who was like 13 at the time and I somehow thought that would fly, which it didn't," said the now 22-year-old.
So he asked his dad to teach him "Beautiful Disaster" by John McLaughlin on piano with the lofty goal of impressing her. With only a few chords, he said it didn't take him long to have it down.
"And the thing about most pop music is that they're usually really simple chord patterns," he remembered. "If you've learned one song, you've learned 100,000 other songs. And then you kind of crack the code, you get a little bit more into it, and pretty soon you're playing every song you've ever loved … that was the genesis."
Sadly, he didn't get the girl. But look at him now!
"And the girl thing ... I never impressed her, but then I fell in love with music," FINNEAS said. "But I have a girlfriend now!"
Apart from releasing his album a day before his ACL show, what's next for the emerging artist is his headlining tour in support of "Blood Harmony."
"I recorded most of it this past summer while we were on tour in Europe and it was written in hotel rooms and bus lounges," said FINNEAS of the new album. "I like listening to it because it reminds me of all the places I was when I was making it."
And he's still got plenty of places to go.
ACL Weekend 1 in photos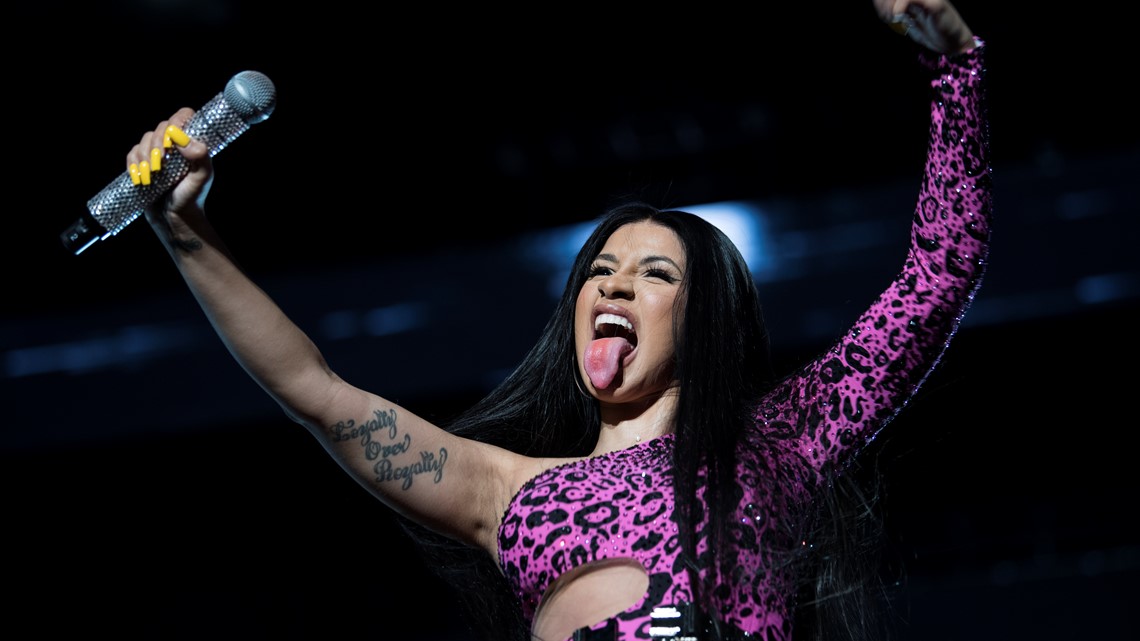 MORE ACL COVERAGE:
ACL 2019 Weekend 1 is going to be a hot one
Hi, How Are You Project honors Daniel Johnston, helps ACL Fest-goers open up about mental health
Guns N' Roses give the people what they want with ACL 2019 headlining set
Cherry Glazerr keeps it chill at ACL Fest 2019
ACL Music Festival: From humble beginnings, a musical powerhouse
King Princess kicks off 'Cheap Queen' tour at ACL Fest 2019
'What is up SXSW?' Oliver Tree asks ACL crowd
'We're ready to sell out!' | FIDLAR performs at ACL Music Festival 2019
Everything you need to know about ACL 2019
ACL 2019: Why does the Star Wars theme song play when the gates open? There's a simple answer
What you need to know about ACL 2019's bag policy
ACL Fest: What you can and cannot bring
ACL 2019: Stay off these roads during these times
ACL 2019: How to get to the Austin festival