Here we are post-election, and a thought comes to mind: The subject of weather is the antithesis of politics. While discussing politics or religion is considered taboo in certain settings, weather is the king of small talk.
Strike up a conversation about the weather, and just about anyone might offer up his/her 2 cents. So let's play it safe and talk weather.
These are quiet times, ladies and gentlemen. In weather, that is. There are no BIG storms on the horizon. Temperatures are manageable.
The next "postcard from winter" is Friday/Saturday, and it barely qualifies for the winter label, but it's pretty chilly for November.
Perhaps what's most interesting about the front is the fact that temperatures will fall during the day. That bucks the usual trend of temps peaking in the middle of the afternoon. Our high temp, in the 50s, should happen early in the day on Friday.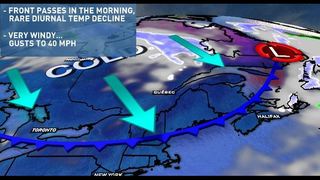 Maybe you're thinking of a trip to the moon after this election? Well, it'll put a show on for us back here on Earth on November 14th. The Supermoon is on the way. So maybe you should stay. It will be the closest a full moon has been to Earth since January 26, 1948. That was when Truman beat Dewey, even though the papers printed otherwise!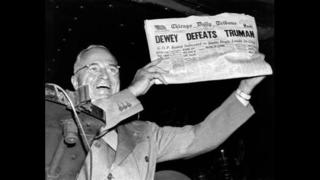 Wow, that's quite interesting if you think about this year's election. But wait... not supposed to talk politics.The next time a full moon is even closer to Earth will be on November 25, 2034! Wonder who will be president then...
Of course, the gravitational pull of the moon is the primary reason for our tides. And with a Supermoon, we'll have potentially super-sized tides.
STATEMENT FROM NWS:
The highest astronomical tides in years are expected on Tuesday, November 15. The astronomical tide in Portland is 12.0 feet Tuesday afternoon. Even a minor onshore wind will likely cause some coastal flooding in vulnerable locations along the Maine and New Hampshire coast. At this time, low pressure is expected to move up the east coast in the Tuesday to Wednesday time period and could cause a small storm surge, increasing the chance of minor coastal flooding.
This was what happened last time we had a King Tide, back on October 18th.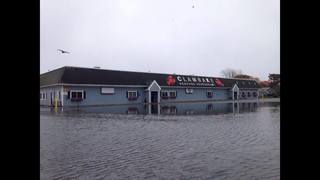 Meanwhile, here's what the EURO Model has 'progged' out to coincide with the astronomical high tide next week. Not good.
So needless to say, coastal flooding will likely be an issue. And whether it's politics or weather, I'm all about sticking to the issues!