PORTLAND, Maine (NEWS CENTER) -- Bumpers, airbags and all the features designed to minimize the damage of a car crash do no good when the impact comes from several tons of wood falling from above.
Toppled by a wind storm Monday morning, a tree crumpled a car parked along Mellen Street in Portland. Neighbors said the person who owns the car was not inside of it when the tree fell.
Mellen Street was closed between Grant and Sherman Streets while the tree and car were removed. That created additional traffic difficulties since the road had been designated as a detour for the construction project on State Street.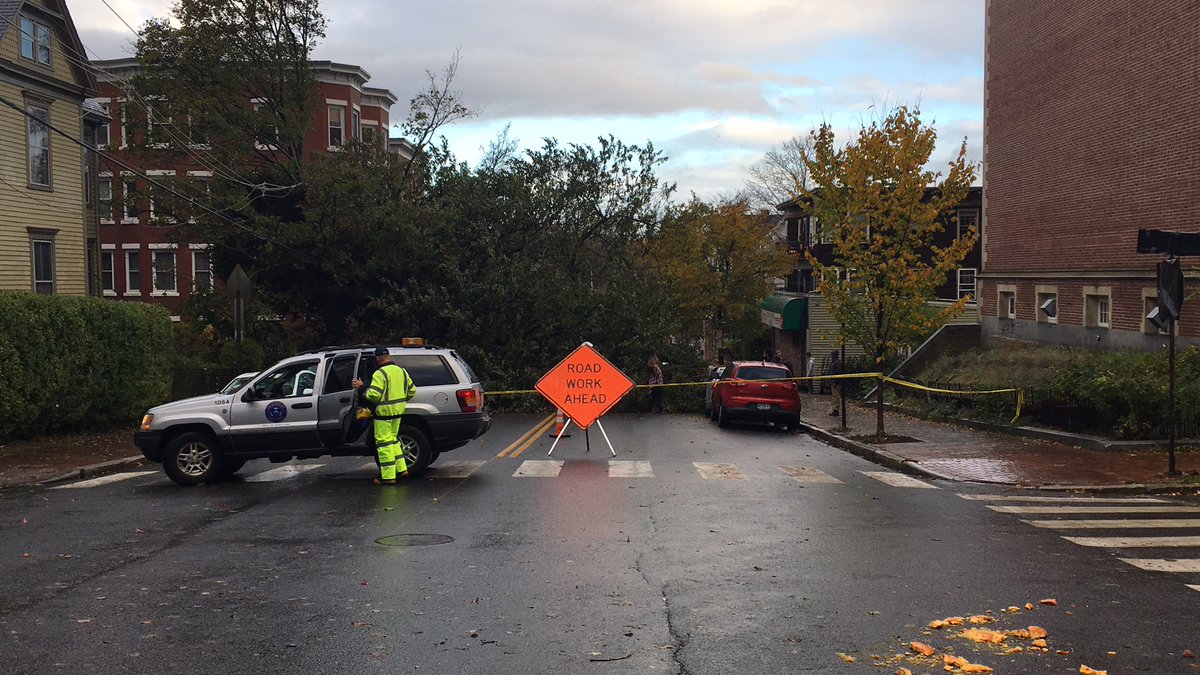 Scenes of destruction from the wind storm such as this are widespread across Maine. Stay with NEWS CENTER for continuing coverage of the many damage and recovery.