CARIBOU, Maine (NEWS CENTER)-- The National Weather Service in Caribou confirmed Tuesday that a single storm on Saturday produced two tornadoes. One touched down between Millinocket and Grindstone in Penobscot County, and another in Sherman in Aroostook County.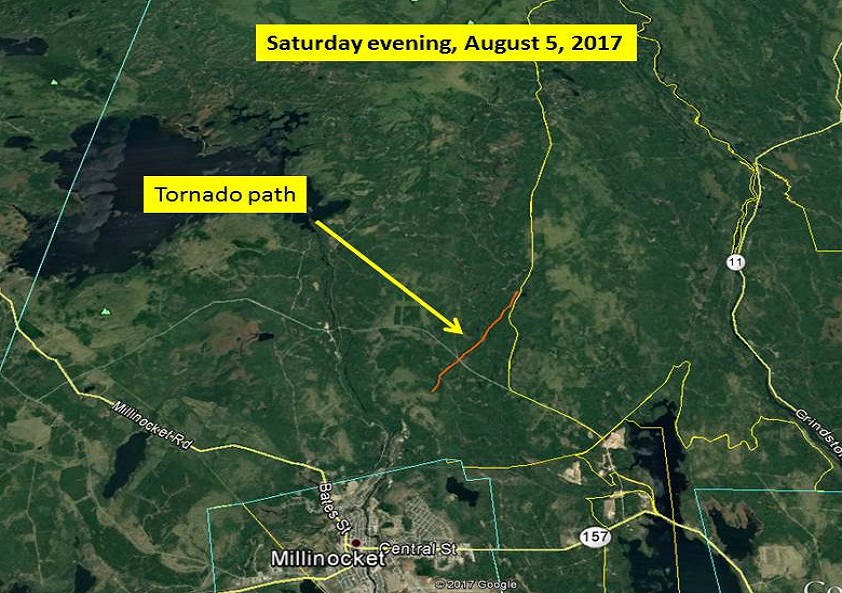 According to its web page, the first tornado developed along a line of non-supercell thunderstorms and traveled through a wooded area to Grindstone. Damage along the path consisted of over 1,000 trees snapped or blown down before it lifted.
Video of damage courtesy the Maine Forest Service.
The NWS says the storm then produced another brief tornado as it moved into Aroostook County. There it ripped a large section of the roof off a barn when it touched down in Sherman. In addition, it destroyed a chicken coop and partially damaged another barn with two wagons in it. A nearby resident also had significant shingle damage to their roof.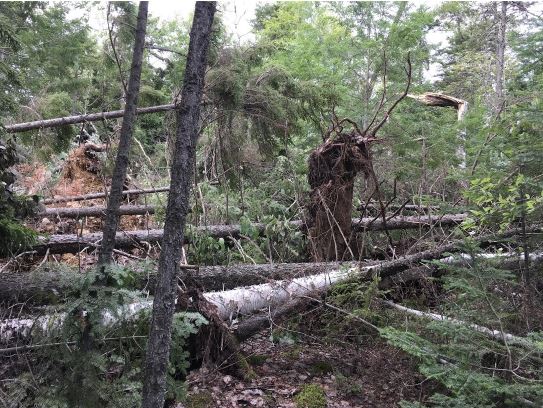 The NWS says both tornadoes were considered EF1s, which have an estimated maximum wind speed of between 85-100 mph.