I hear it...almost EVERY time. "It's Maine". Yes, you're right. And perhaps no month typifies the "It's Maine" slogan (for our weather here) like the month of March. It's when contrasting air masses begin to battle more often.
But those swings happened in February, a very un-Maine February.
My point? We've been cruising in the 40s, 50s, and 60s for highs. You can get acclimated to that sort of prolonged spring fling.
So I think the change will get your attention, even if you laugh at winter.
It all starts on Thursday.
Look at temps drop off a cliff. Numbers not crazy frigid, just the drop I'm taking about.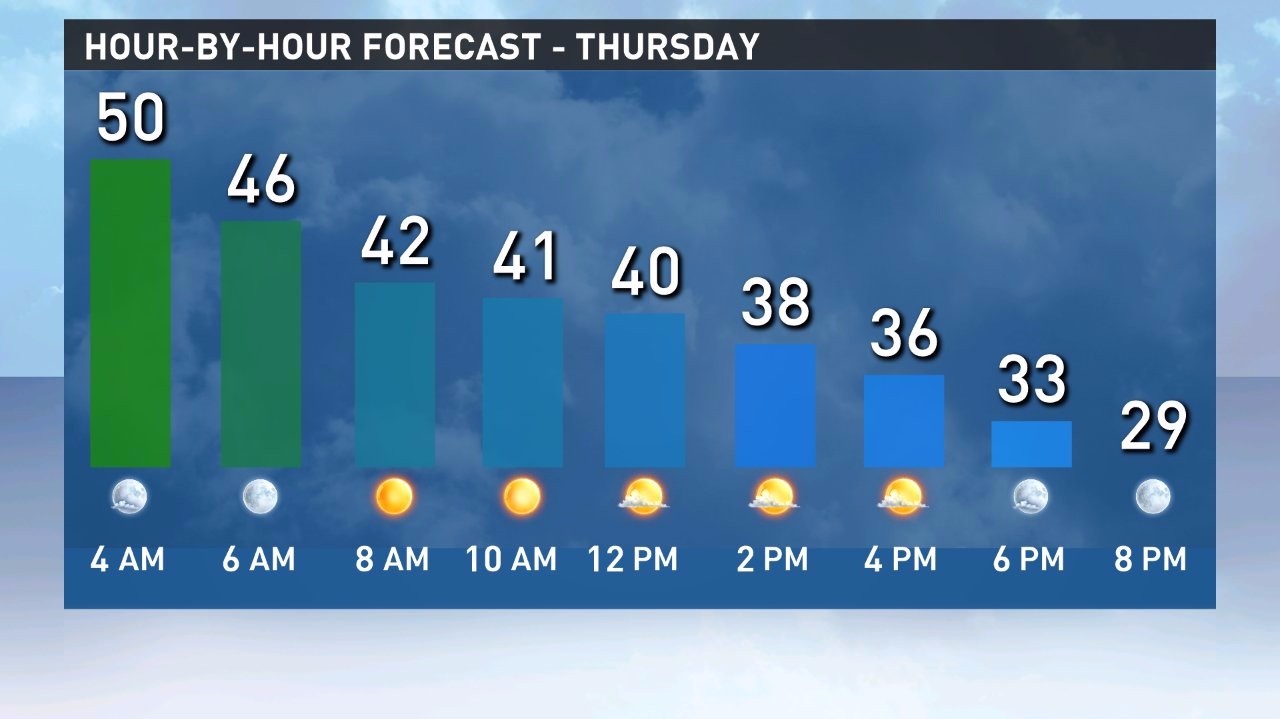 The cold front comes through around 4 AM.
It's one of those days where the temps drop during the day (despite the return of sunshine, I might add).
And those winds...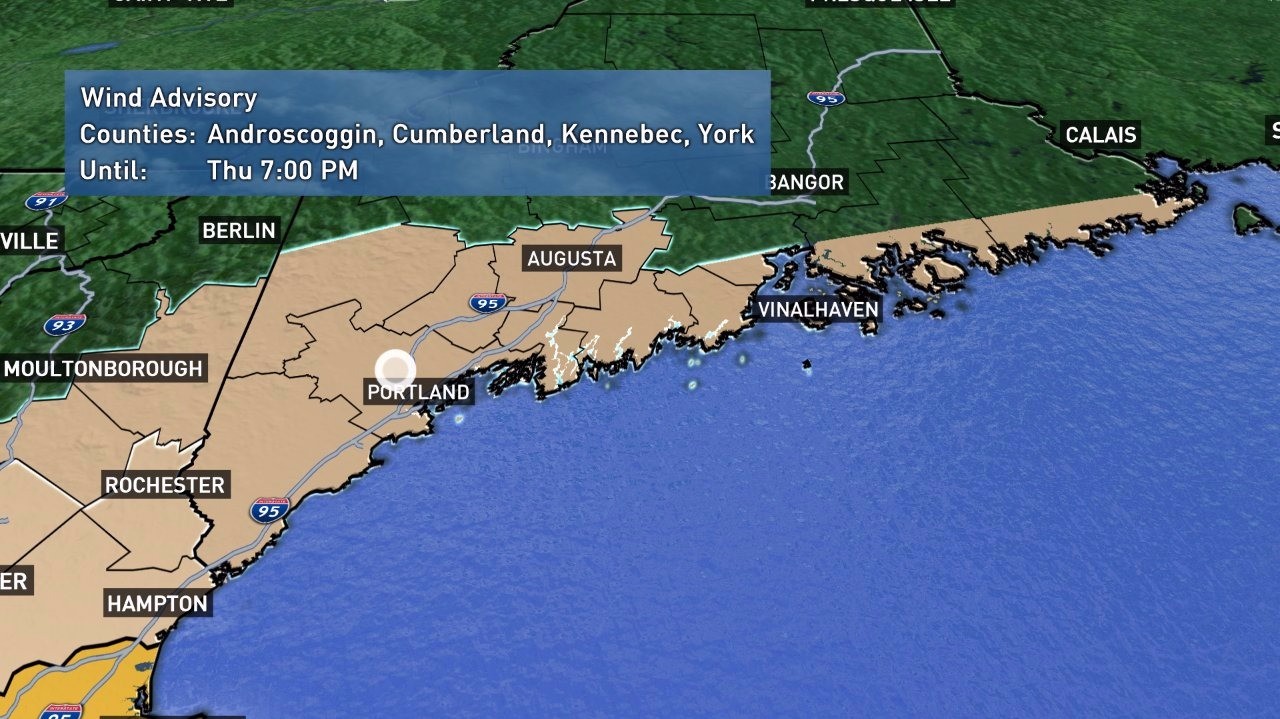 20 to 30 MPH, gusting 40-50 MPH!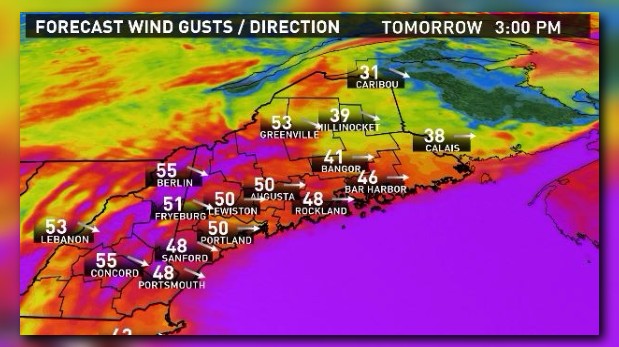 The WIND ADVISORY is all of Thursday.
Another frontal system makes it colder Friday into Saturday.
So let's cover the cold and wind (with forecast wind chills, of course) over the time period of Friday - Monday: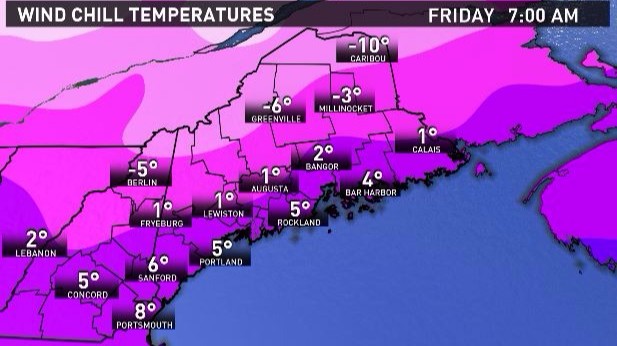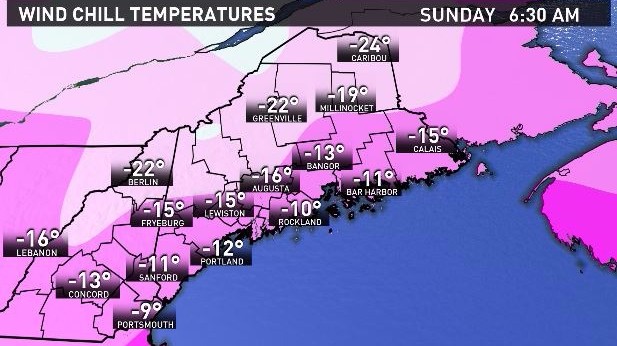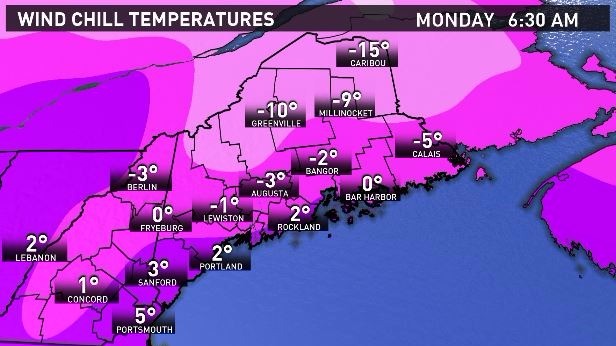 After that lineup, makes me think of Bob Sugar from one of my favorite movies, Jerry Maguire:"It's real. You should say something."Speaking of saying something, some of you are saying: "Hey, if it's going to be cold, let it snow."Well...I hear you.But I'm not the boss. Even if I'd like to be.Mom Nature says temps recover by the next storm, into midweek.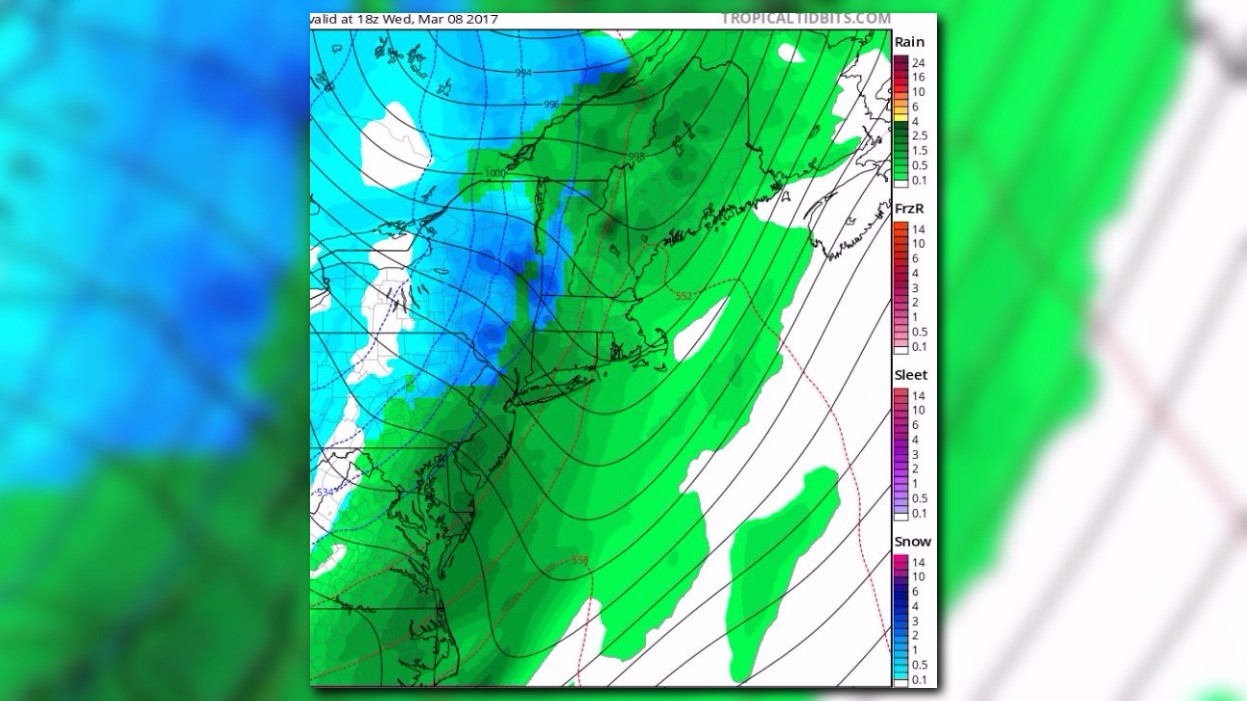 But for several days, including this weekend, winter is...well, you know...