From people skiing "cross country" in Downtown Portland to tow trucks needing towing to more than 20" of snow to winds to near-hurricane strength, this storm delivered.
And you agreed that the snow was indeed bombing down during its peak...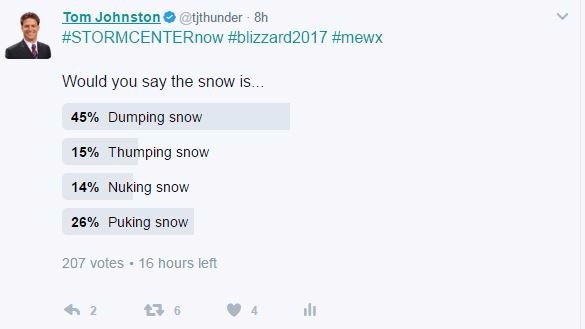 Snowfall rates reached 2-3" per hour, as forecast.
And it's not quite done yet.
Northern Maine is still seeing snow at time of writing, while the "dry slot" did its thing to shut down the snow quite a bit elsewhere.
A look at reported storm total snowfall as of 10 PM, just a sampling:


Double digits for the majority of Mainers.
A foot was the bottom, as many went well beyond.
Imagine if we didn't get dry-slotted a little bit on the backside.
It played out really as anticipated.
Sometimes the bigger storms play nicer than the mid-sized storms.
Moving forward, clearing into Wednesday morning.
It gives snow removal personnel time overnight to begin the process of putting those piles somewhere.
Winds will mercifully die down tomorrow.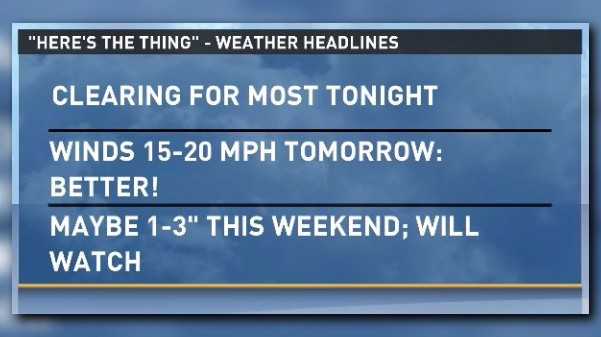 Look for winds out of the west-northwest at 15-20 MPH.
The weekend storm does not look especially strong, but it needs to be watched.
Even so, there's no comparison to this beast of a nor'easter.
Also, I just think it forms too much over the ocean.
We made it. Maine always does. Thanks to those removing snow and restoring power.
~TJ Thunder