Today has the potential to be a "Wild Wednesday". A strong spring-like storm system is racing east with record warmth and potential thunderstorms.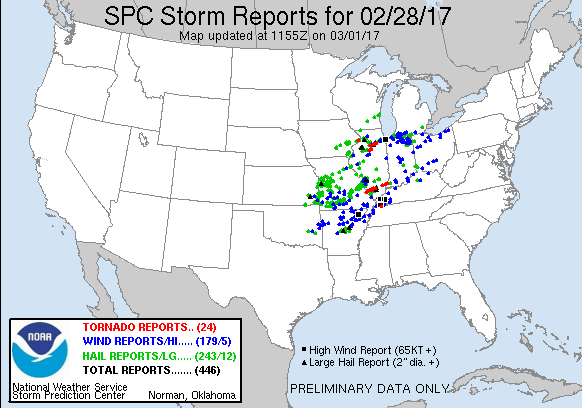 It has already produced a major severe thunderstorm outbreak in the Midwest , with numerous reports of violent tornadoes. Those storms will march east this afternoon and evening and some are expected to survive the trip into New England.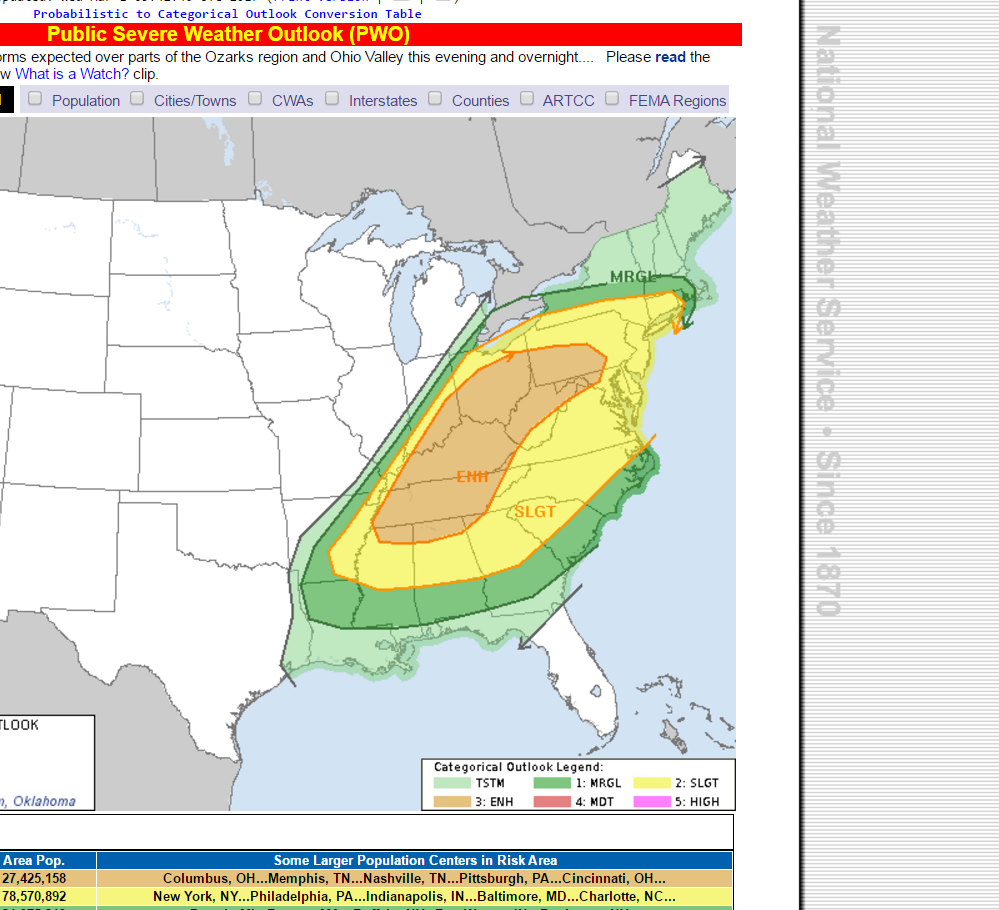 The Storm Prediction Center has highlighted an area from the Ohio Valley to Southern New England as the most likely areas to see severe thunderstorms. But that threat, although much less, exists in Maine too. Normally, when forecasting a thunderstorm risk, I look for a lot of CAPE which is energy needed to get air to rise and form convection or storms.
In today's case, there's very little CAPE, but there is a lot of shear. Shear is a change in wind speed or direction with height and aids in thunderstorm development. Low CAPE, high shear environments can also lead to stronger, rotating storms capable of damaging wind gusts, and in rare cases, tornadoes. While the risk for a tornado in New England today is very, very small, it is not zero.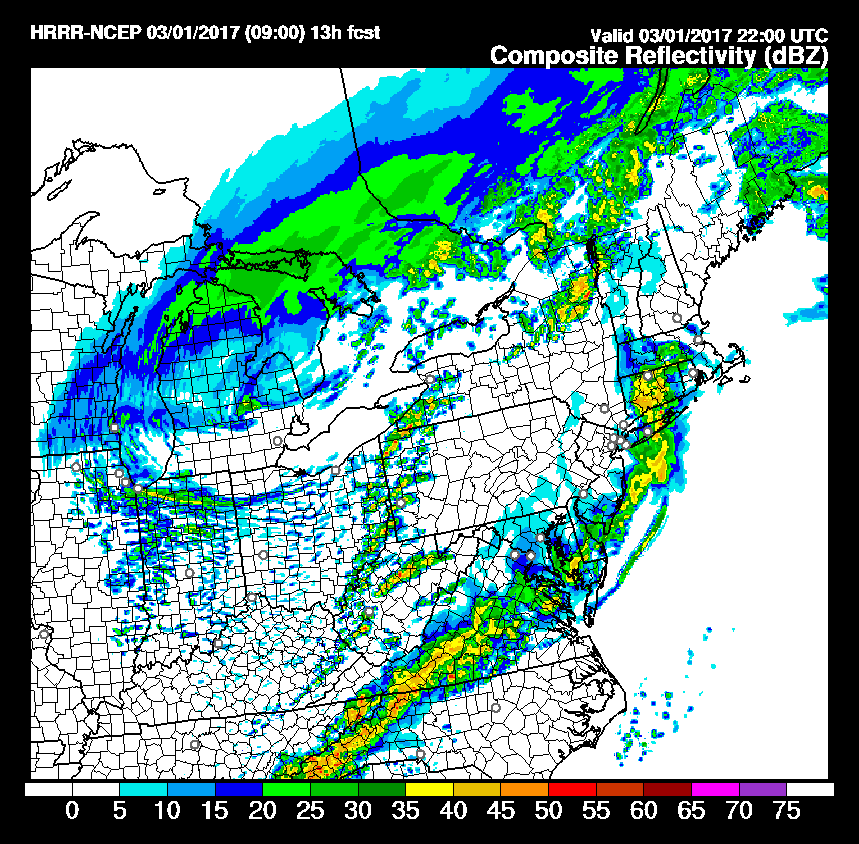 Current mesoscale models continue to show an intense line of storms from the Mid-Atlantic to Southern New England at the end of the day. While odds favor storms sliding just south of us, this will need to be monitored closely for northward expansion.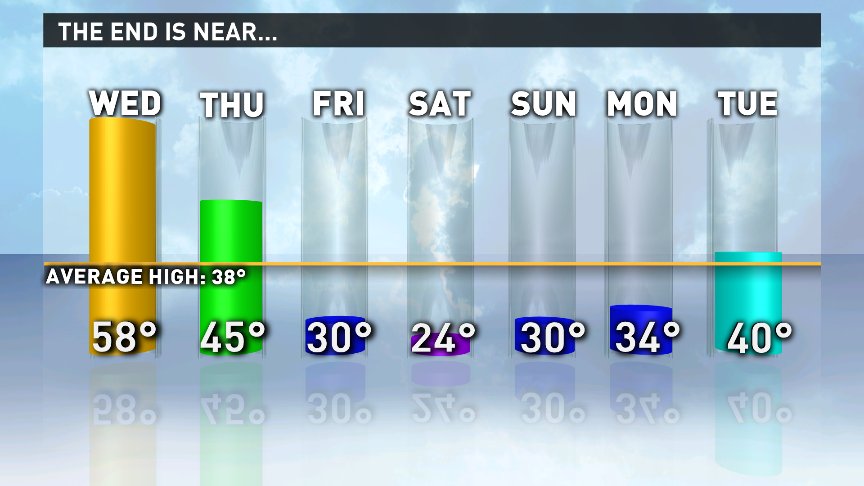 Our spring-like stretch abruptly ends following tonight's frontal passage as mid-winter cold returns for the end of the week and weekend.
Todd Gutner - https://twitter.com/ToddWCSH