Remember all the drought talk last Summer? Yeah, that was erased fast. Thanks to a snowy winter and very wet spring, there are no longer lack of water problems. In fact, Mother Nature can shut the rain valve off anytime now.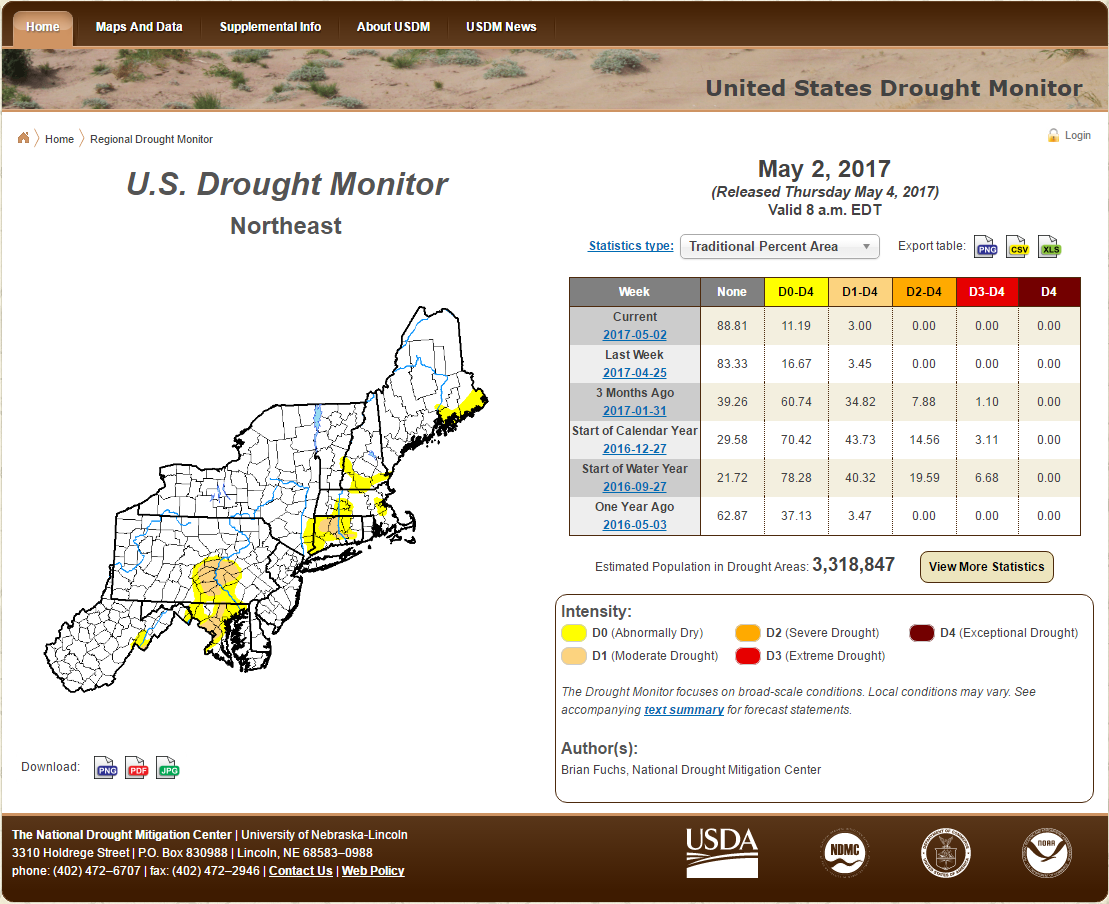 But, she's not. The next storm will include copious amounts of rain and some freshwater flooding too. It all begins this afternoon and evening.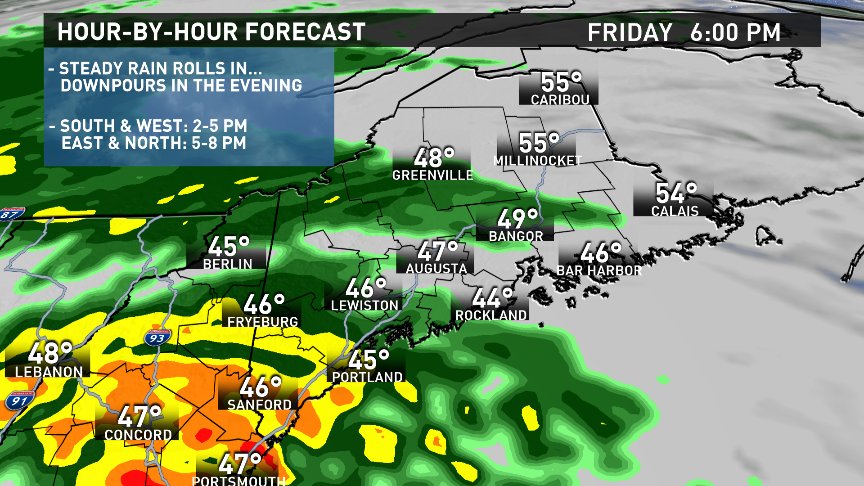 Rain will become heavy at times tonight and tomorrow as deep southerly flow transports moisture rich air from the Bahamas all the way here into Northern New England.
The weekend hinges on a narrow band of very heavy rain that will meander back and forth across the State. Kind of like a fire hose, downpours will be directed at us for about 24 hours. The plume will finally shift east on Sunday leaving much of us with rain-free conditions to finish the weekend. Rain amounts will top an inch and maybe 3 inches over Downeast areas.
Rivers and streams are already running high across the State and this rain will cause some to flood over the weekend.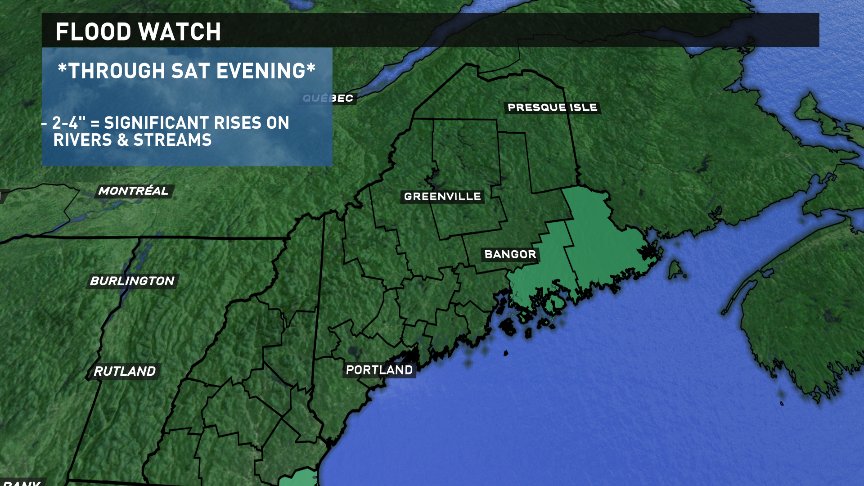 Looking ahead, the pattern will not be favorable for sun and warm temperatures. An upper level trough will sit and spin over the Northeast for the next week or more. This will promote cool and unsettled weather through the middle of May.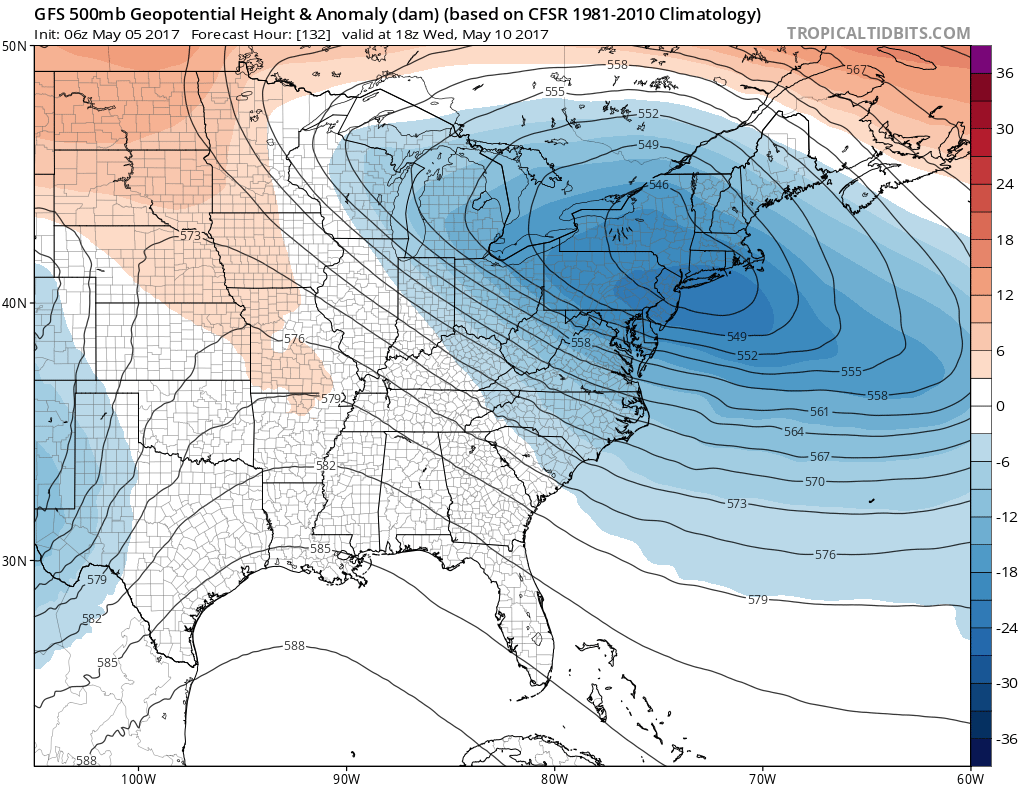 Hang in there, summer is coming.
Todd Gutner - https://twitter.com/ToddWCSH