I figure it's about time I deliver some good news. The incoming energy associated with a developing weekend storm has trended south.
This means the surface low will now flare up off of the Mid-Atlantic. Even though it will blossom into a sizeable storm, it should pivot around Maine.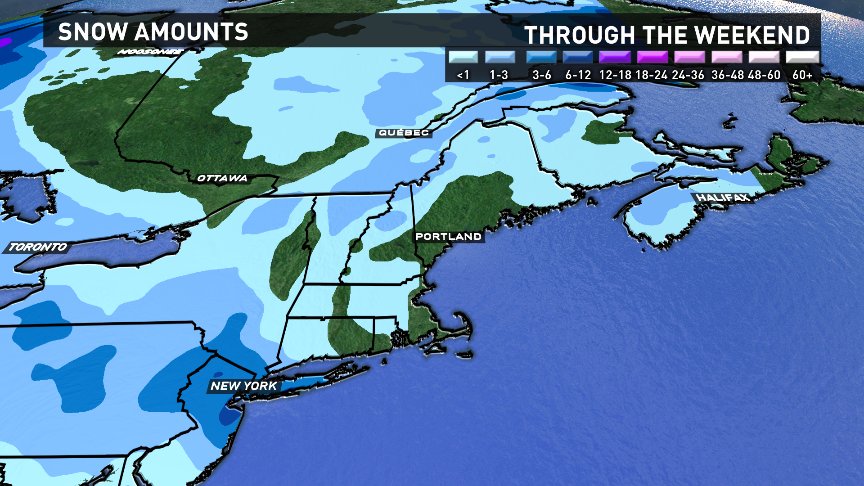 Accumulating snow will most likely fall over Southern New England or even the NYC or New Jersey areas. It may be as much as 6". I'm not ready to write the storm off just yet, but at the moment it's looking like a miss.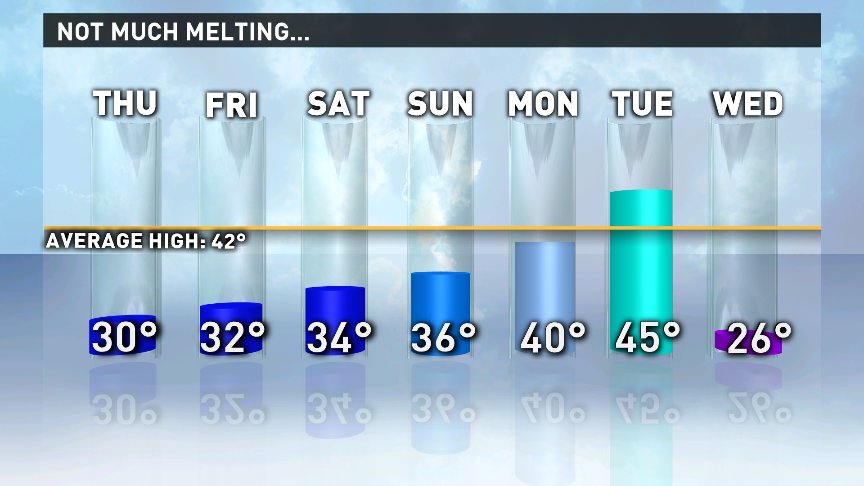 For the small percentage of you that are disappointed with this news, this is for you. The pattern will not be warming up anytime soon, so the snow that's out there won't melt away fast.
Todd Gutner - https://twitter.com/ToddWCSH