I hope everyone's Thanksgiving was special. It was kind of special to see a little light snow fall. Now Black Friday is underway and we're off and shopping like the Mainiacs we are. On going light precipitation is forming thanks to warmer air riding up and over the top of chilly air near the ground. Surface temperatures will remain around 32 for a while today so please use caution, there may be slippery spots.
This precipitation will continue most of the day and through the night too. For most it will be plain rain, but up north I am expecting a couple of inches of fresh snow on the ground by tomorrow morning.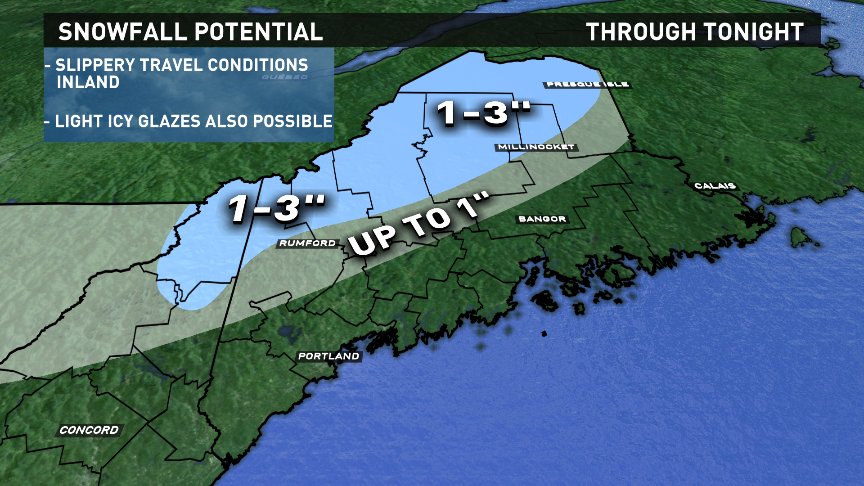 There have been some interesting trends with the weekend storm. First, the trough which will focus rain and snow over Maine tomorrow is now expected to set-up over Eastern and Northern Maine. This would leave Southern and Western areas with very limited rain and snow showers.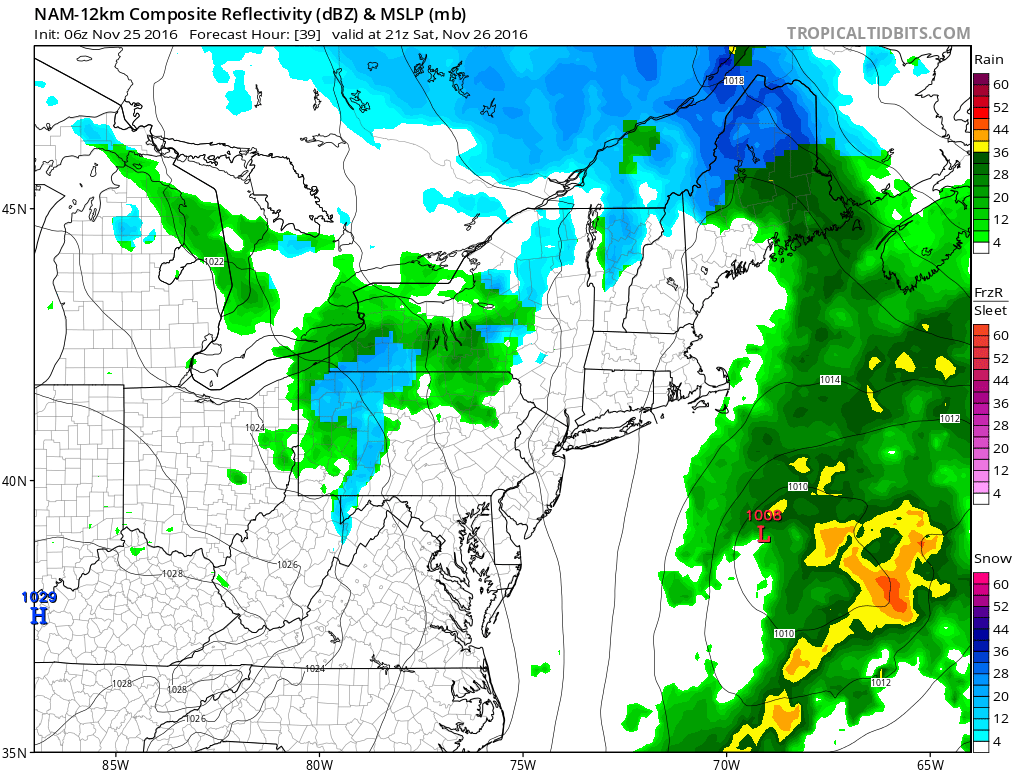 On Sunday, as the low swings by, it too is expected to stay well east of us, keeping Maine less wet and white. Still though, there will be accumulating snow over the weekend with the highest snow potential in Northern Maine where an additional half a foot could fall.
This forecast has shifted around just a little bit, and more small surprises could still occur, so continue to follow.
Todd Gutner - https://twitter.com/ToddWCSH