It's been a wild early morning with wicked winds whipping around the rain, resulting in several thousand power outages across Maine and New Hampshire. Winds have gusted over 40 mph out of the south...a direction not typically seen in the Winter.
The rain will shut off quickly this morning and sunshine will follow. With temps already in the 40s, I'm thinking many will make a run into the 50s this afternoon. The record high today in Portland is 54 set in 1983. I'm forecasting a high of 53...I know, scared money never wins! The record in Bangor is 52 also set in 1983, I'm forecasting a high of 46.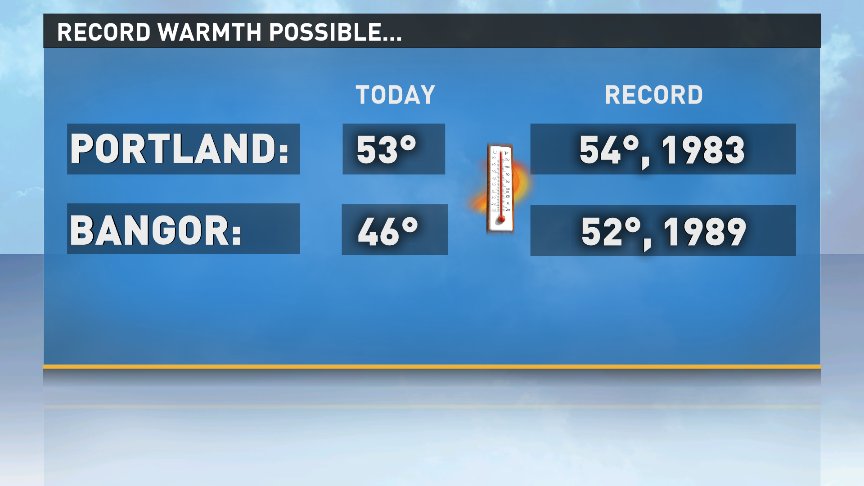 The warmth will stick around for a couple of days and it'll be interesting to see how much snow we lose. Currently there's a solid snowpack for most.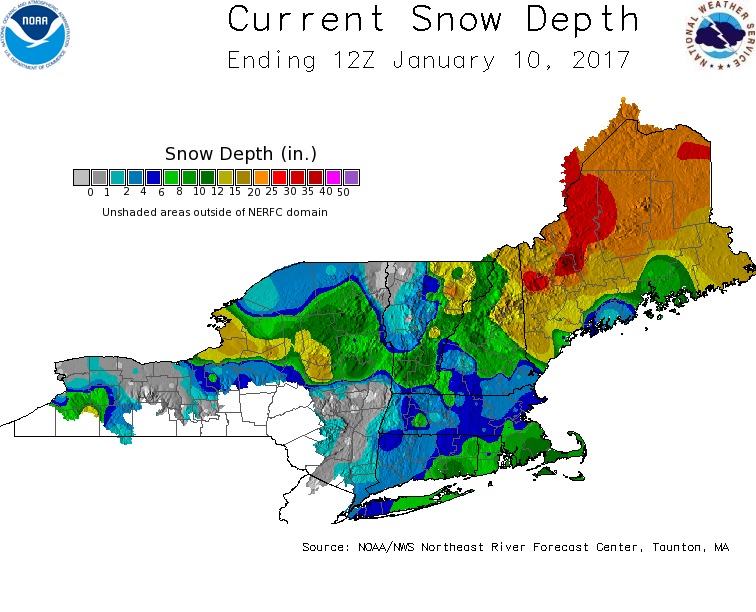 Another Arctic blast pours in on Friday and we'll see one of those rare days where the high temp is set in the morning.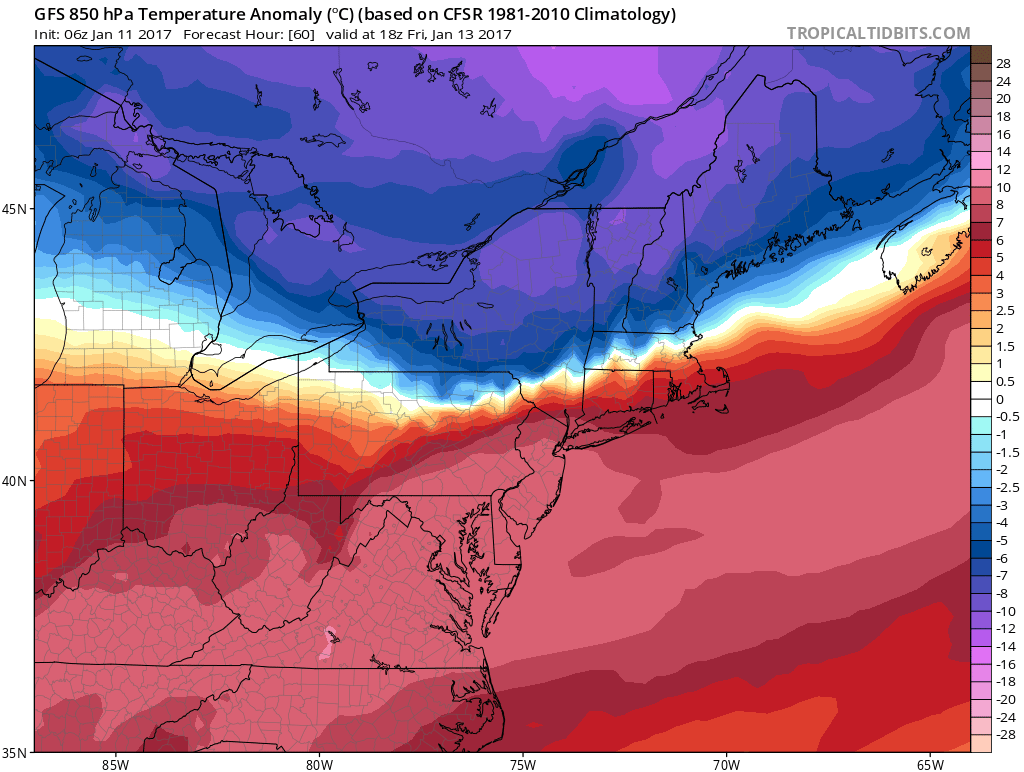 The mid-range pattern (next 10-14 days) does not favor much deep cold and therefore, snow is going to be hard to come by through the end of the month.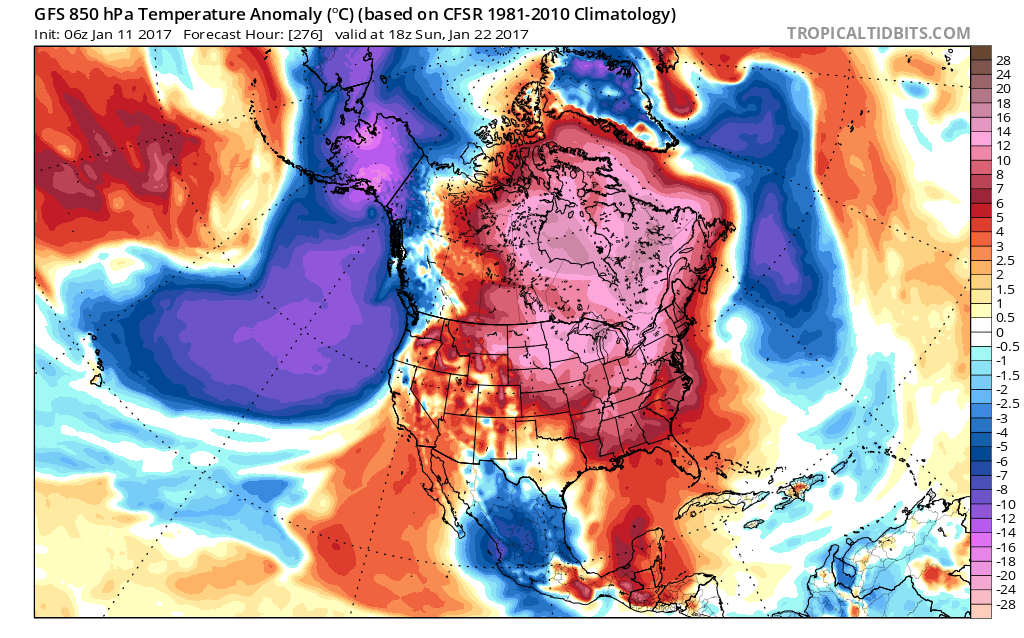 Todd Gutner - https://twitter.com/ToddWCSH