I'm still shivering from that frigid weekend. Wow, that was cold. Temps are finally trending warmer, and as they rise, will induce some light precip late tonight and tomorrow. At the onset, the column will be cold enough for snowflakes or sleet pellets and coatings are possible on the roads for Tuesday morning's commute.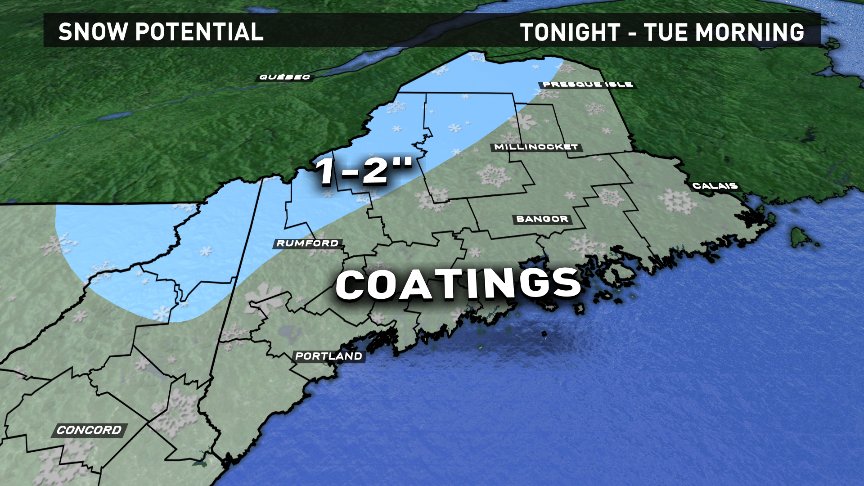 The storm track will swirl to our west Tuesday night, insuring a flow of mild air up the East Coast. While some slick spots will be around early tomorrow, by the afternoon temperatures will be safely above 32 and any frozen precipitation will have flipped to rain.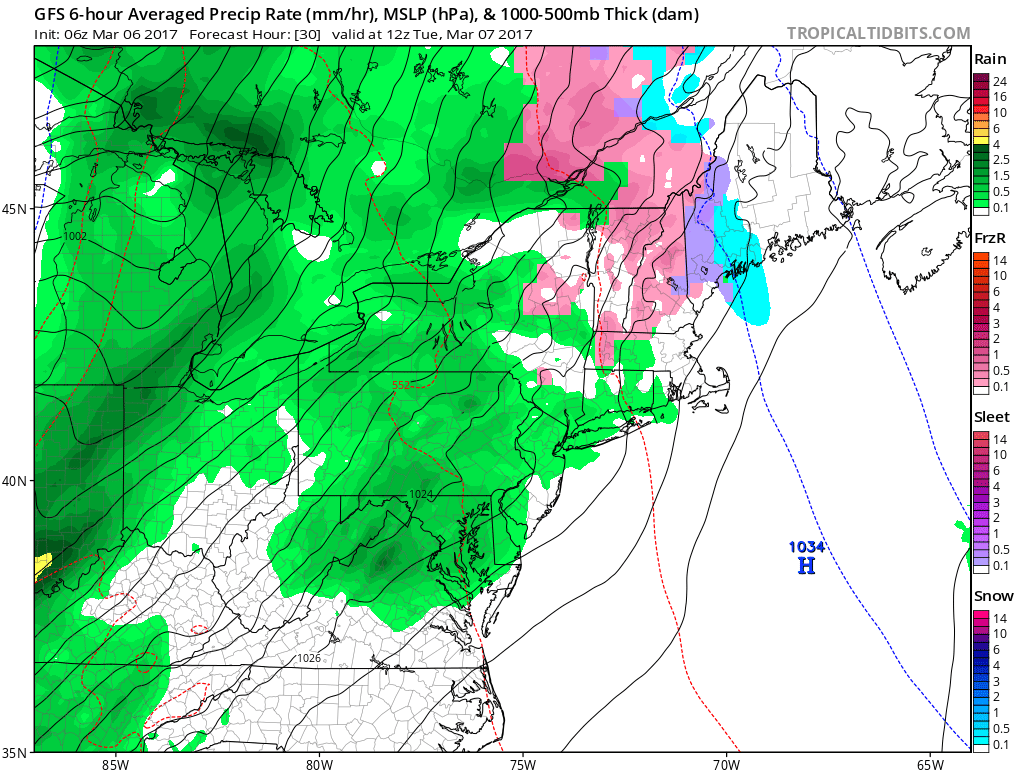 The rain will come to an end early Wednesday morning with a cold-frontal passage, but the true cold air will lag behind the front by about 12 hours. Spring-like temps will return and will top 50 during the day.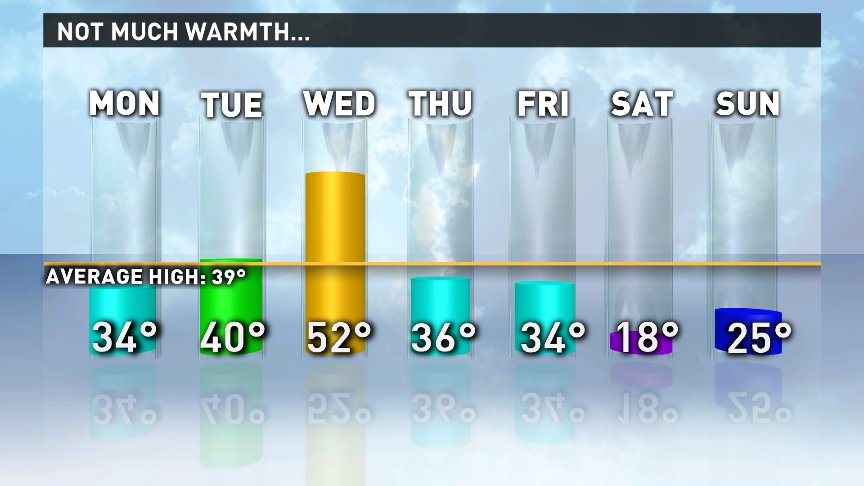 The thaw will be brief with another bitter blast expected next weekend. In fact, the way it looks now, temps and wind will actually be similar to this past weekend...harsh!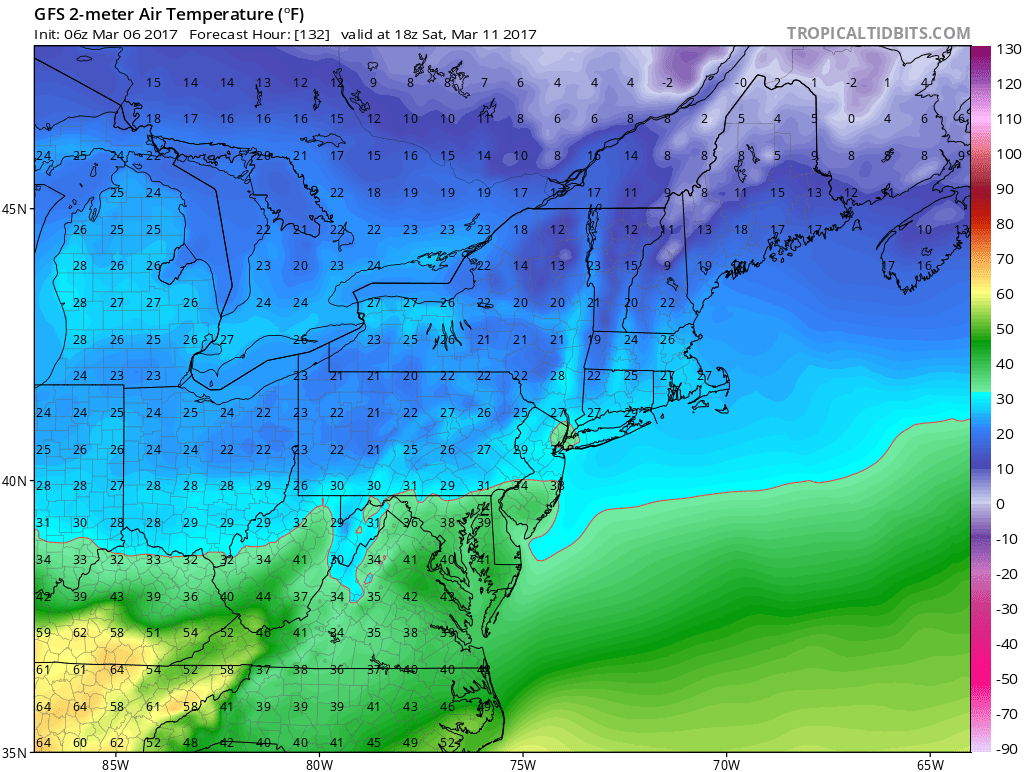 After being spoiled in early February, snow lovers have been patiently awaiting the next thumping. Your best bet for significant snow is next Sunday. A solid vort max will round the base of a trough in the Northeast. The set-up is favorable, but in the end, the cold may be so intense that it suppresses the storm track south of us and we miss out on the fun. I'm leaning that way right now.
It's still early, so pay attention to updates.
Todd Gutner - https://twitter.com/ToddWCSH