It's going to be spring-like and 50 degrees this afternoon. And that concludes the good news portion of this blog...on to the bad news.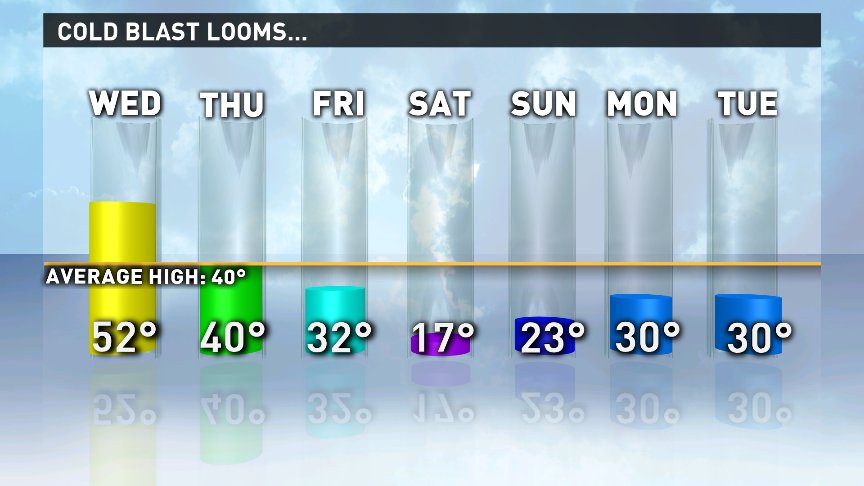 A series of coldfronts will pass through over the next couple of days chilling us down and offering up a snow shower chance. Tomorrow's snow showers will drop some minor accumulations in the mountains with only flurries getting to the coastline. But Friday's may pack a bigger punch.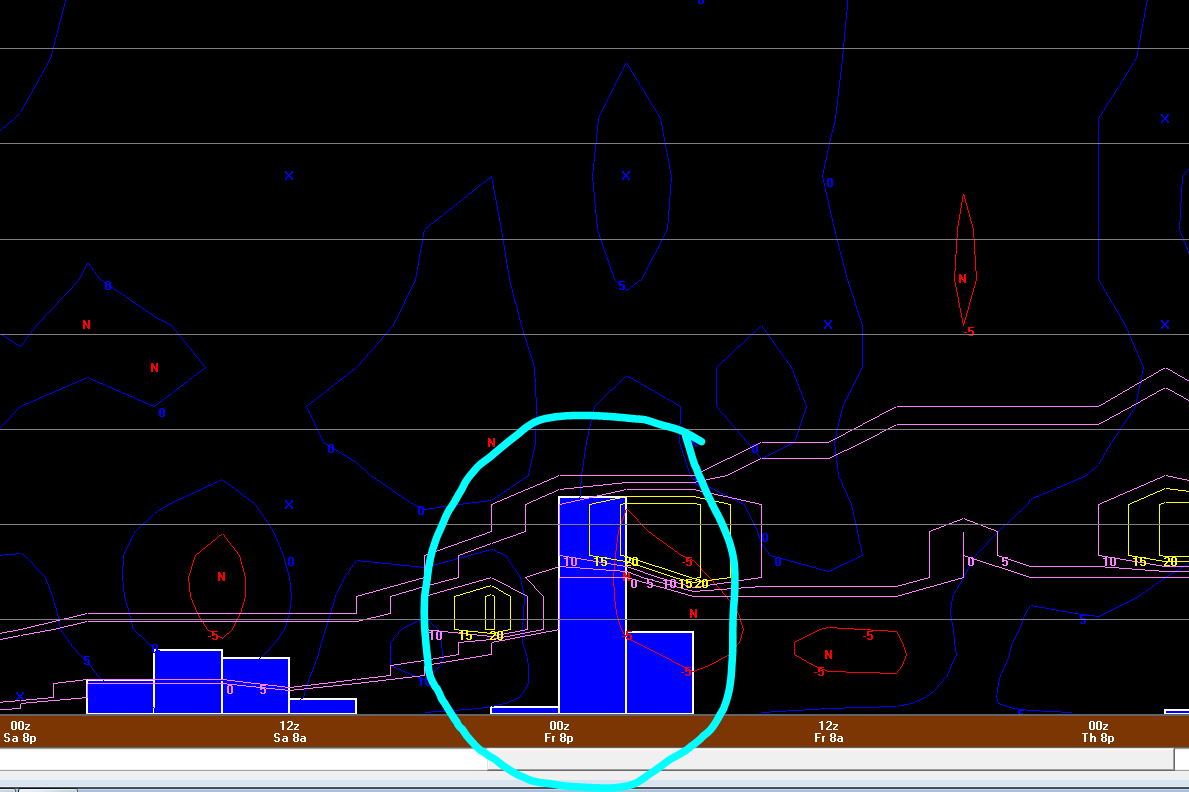 An arctic front may interact with an offshore storm, producing some pretty healthy snow squalls Friday evening. Squalls are like summertime thunderstorms, intense, localized and tough to predict. But capable of snow accumulation, in some places there may be a few inches.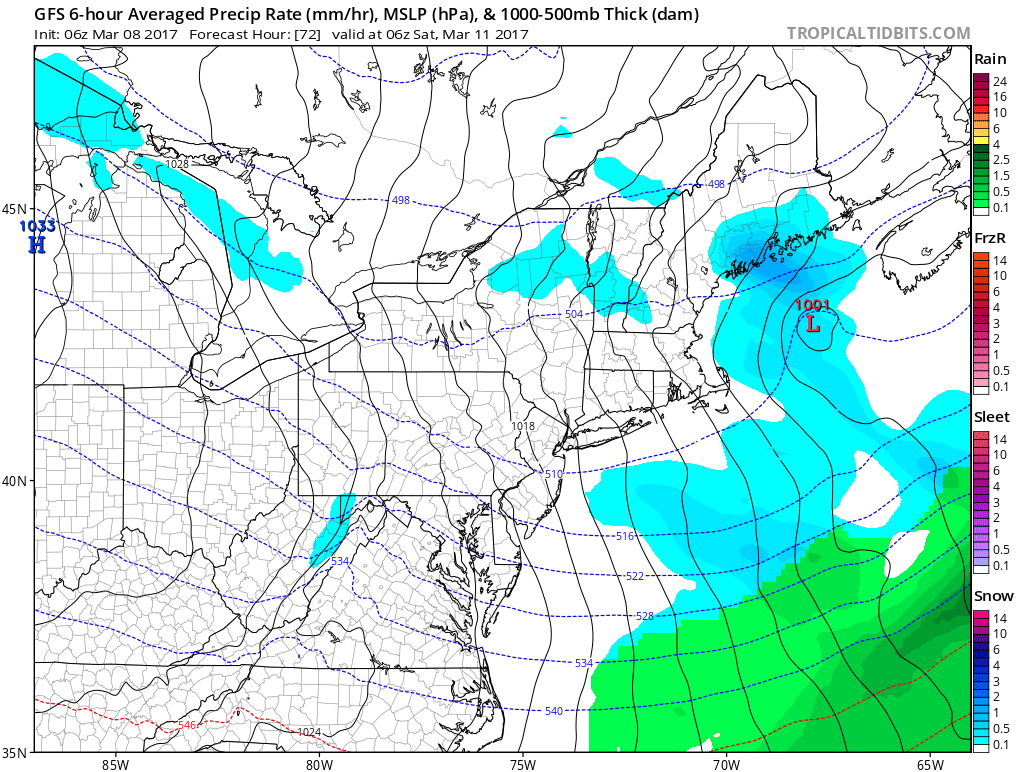 Do you remember last weekend? Right, wicked cold and windy! Well this weekend looks nearly identical. An anomalous, record-breaking cold airmass will work down from Canada. New "mini-maxes" will likely be set. A "mini-max" is a cold high temp for the day. The record in Portland is 23, I'm thinking the high will be 17. The record in Bangor is 20, I'm thinking the high will be 13.
Along with the cold, there will be lots of wind and wind chills will be subzero most of the weekend, making it very difficult to spend time outdoors.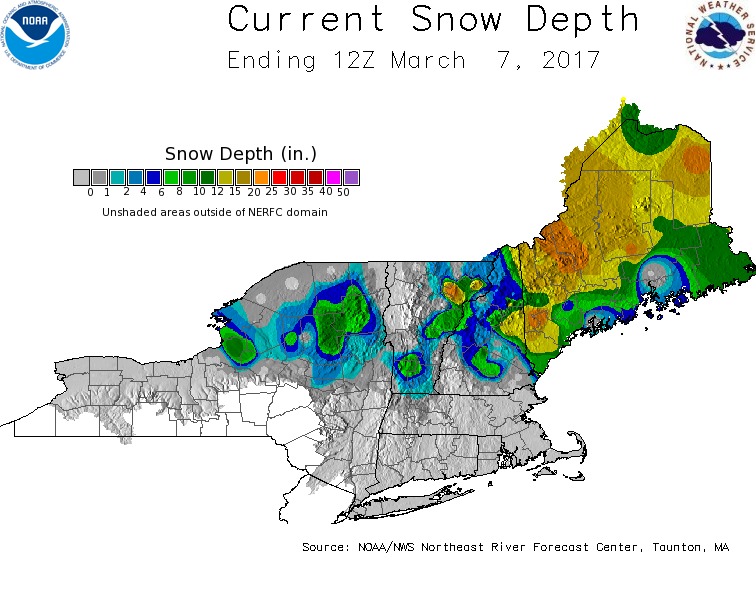 It'd be nice, in the mountains, if some of this cold resulted in snow to replenish the snowpack. We've essentially been in a snow drought since the middle of February. That may change soon. There appears to be a legit chance for a snowstorm early next week. There's strong support from most of our models for a nor'easter type event in the Tuesday / Wednesday timeframe.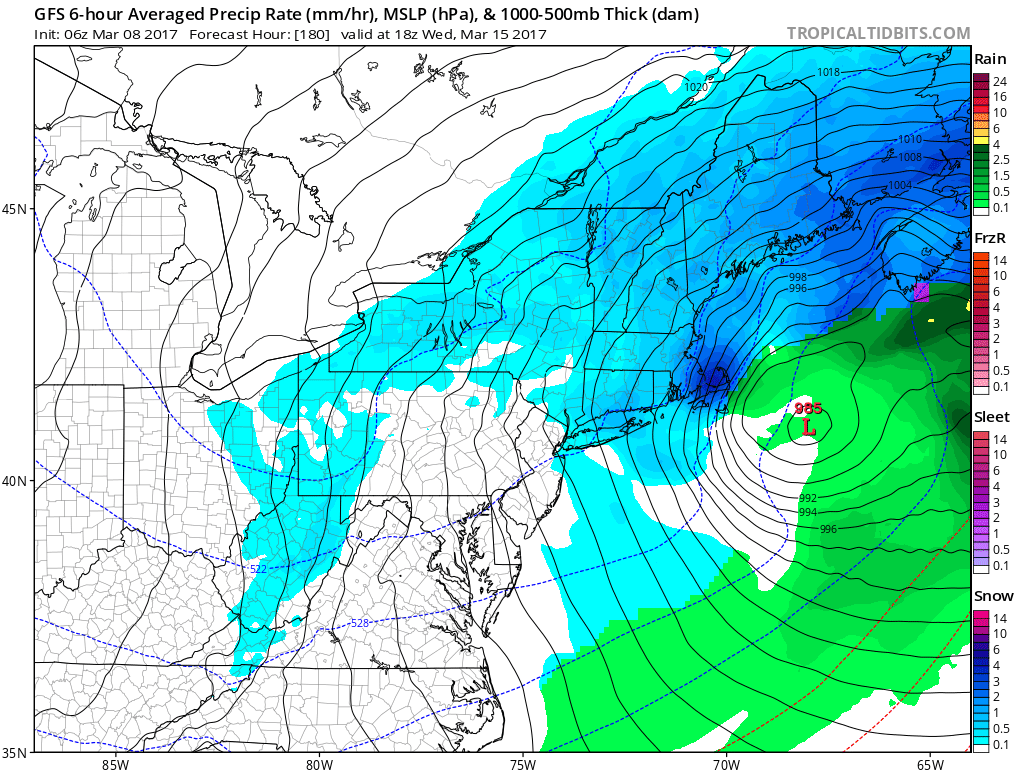 I realize we are talking about something that's nearly a week away, but this is one of the strongest storm signals I've seen in a long time. I think the storm will form, it's more a matter of the track and potential impact. More in the coming days.
Todd Gutner - https://twitter.com/ToddWCSH