A warmfront is approaching from the west with milder air for the middle of the week. As it arrives, it's interacting with the recent arctic air and some light precipitation has broken out. The atmosphere supports snow right now but by the middle of the day it will have warmed enough for rain or freezing rain depending on the surface temperature.
While this is not a big storm system, it will create slick spots this morning so please use caution. Temperatures will continue to rise tonight and tomorrow as a coldfront passes through. The cold actually lags about 12 hours behind so expect a run at 50 degrees tomorrow with a feel of spring in the air.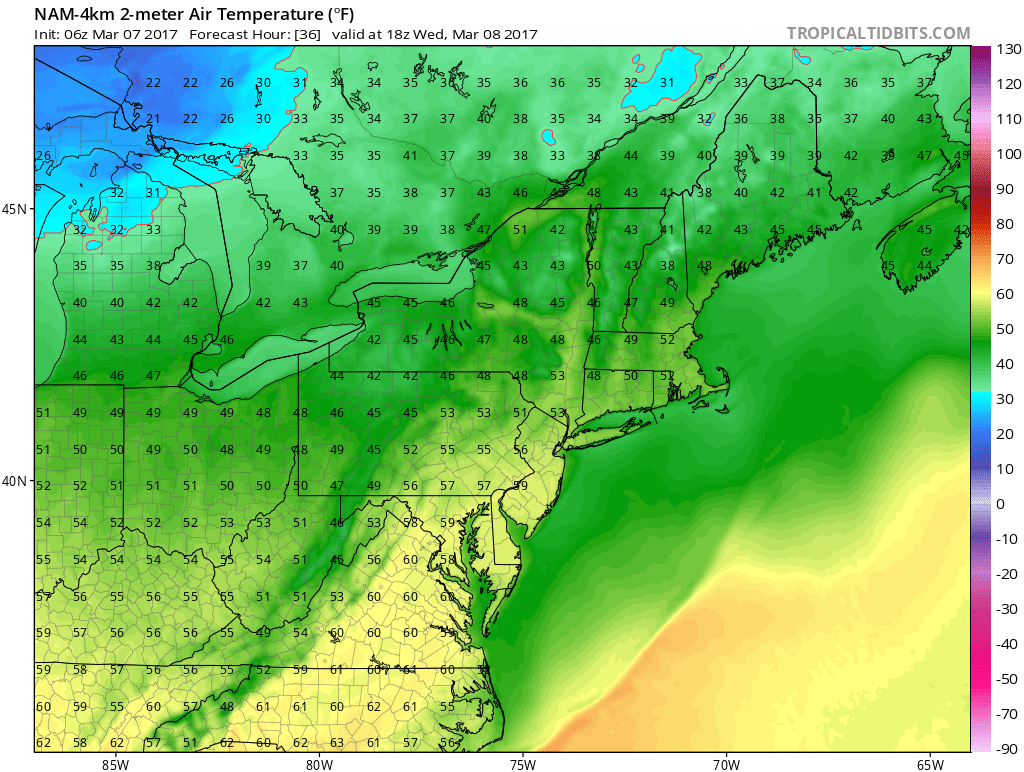 A series of coldfronts will sweep the warmth out to sea as we approach the weekend. The final one, on Friday, will usher in another brutally cold airmass. Almost identical to last weekend's arctic blast.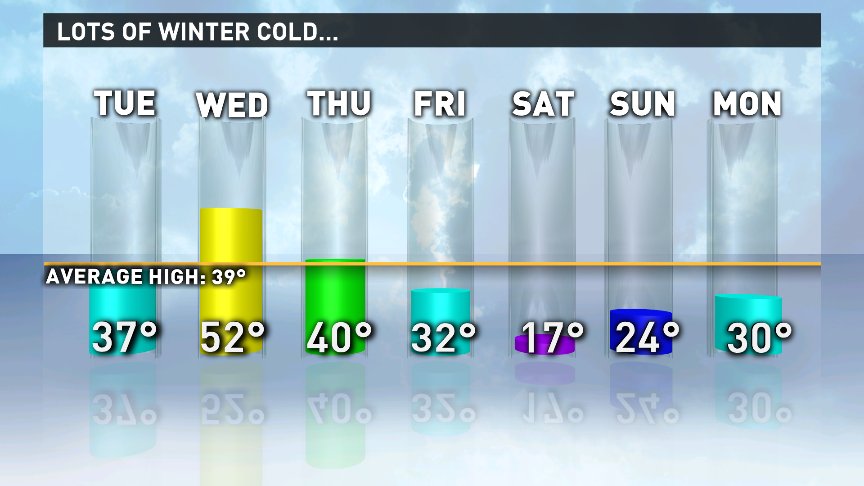 Like I suspected yesterday, the trend has been to keep the late weekend storm south of us. The cold just too deep to penetrate into Northern New England. So the snow drought goes on. Our last 1" or greater snow event happened on February 16th. If we don't get another one we will set a new record for the earliest on the calendar that has occurred.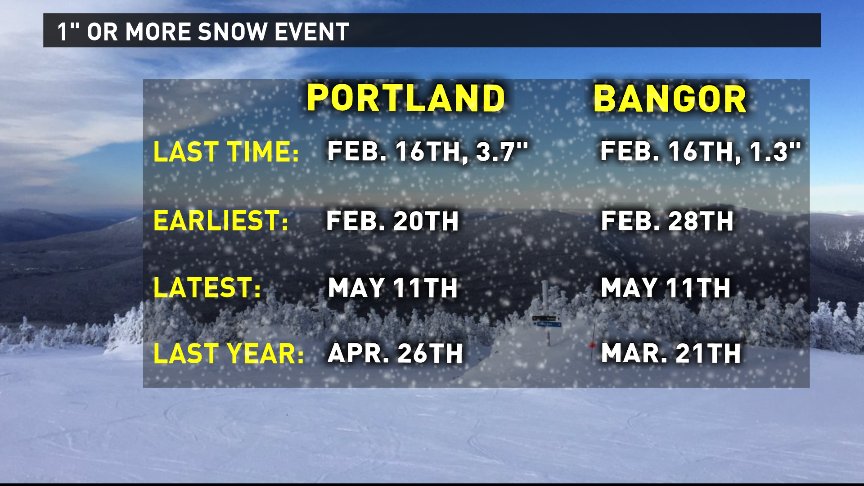 Personally, I don't think the record will stand. The pattern continues to offer up cold and potentially stormy conditions. Like this one early next week.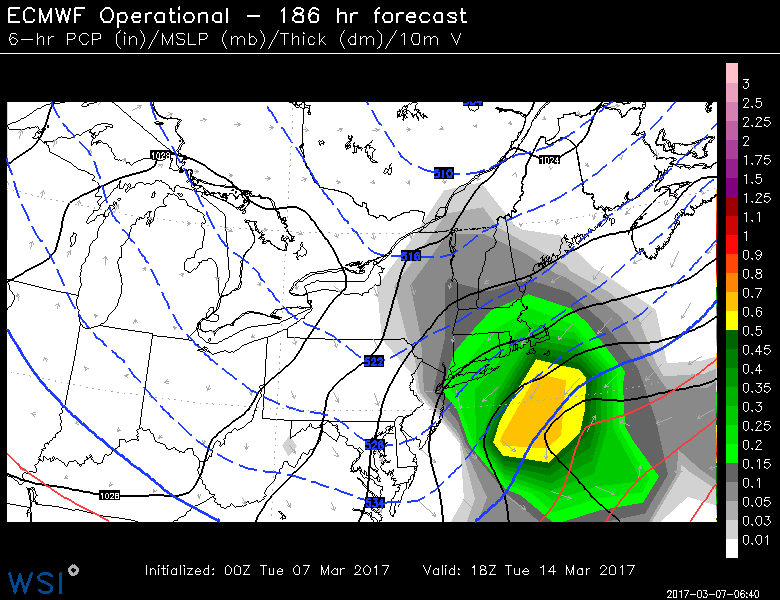 Todd Gutner - https://twitter.com/ToddWCSH