I wish Bing Crosby were around to rewrite his holiday classic, White Christmas. It looks like many of us will see some light snow on Thanksgiving now.
Tonight will be one of the coldest of the season with lows in the lower 20s. That cold will get locked in as high pressure drifts north into Canada tomorrow and highs will be well below normal in the middle 30s tomorrow.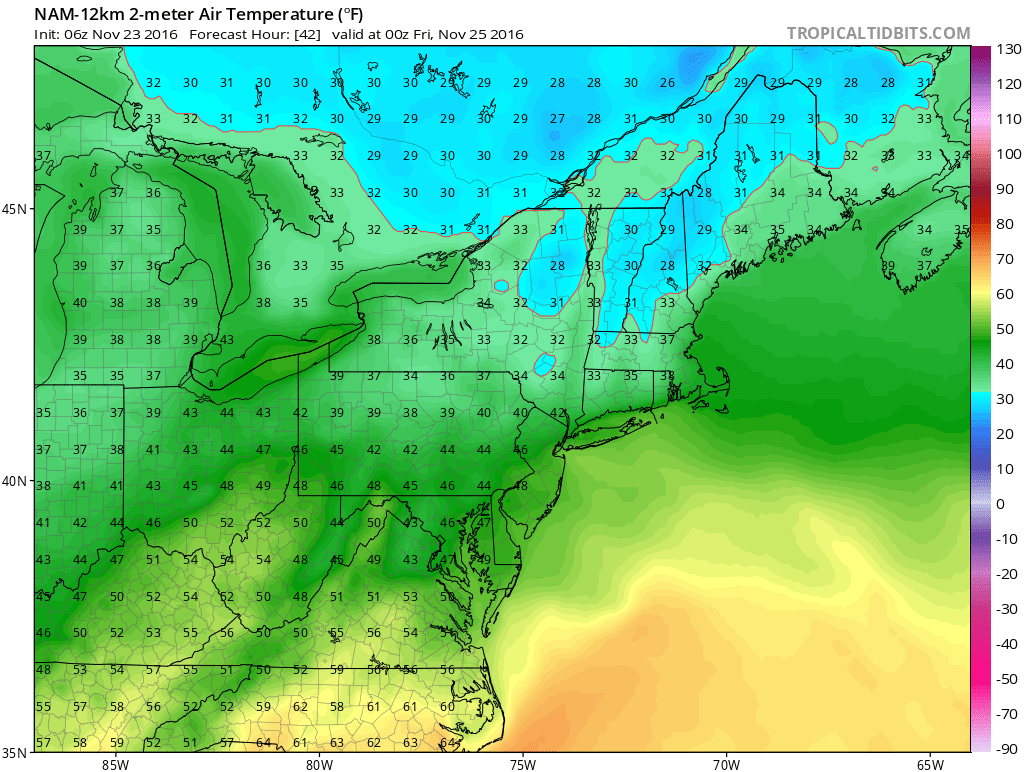 A storm system in the Midwest will weaken as it loses the upper level support but enough overrunning and warm air advection will induce light snow to break out tomorrow afternoon and festive flakes will be falling while you're eating Thanksgiving dinner. Models are notorious for underestimating the amount of moisture created in these situations and because of that I think some areas will pick up some minor accumulation by Friday morning.
The weekend still looks very interesting with a storm trying to form on Saturday and lingering into Sunday. Upper level energy will tumble east spinning up a strong offshore storm. A lot of that storm will stay out at sea but an area of convergence will extend out from the center of the storm and snake back through New England toward the upper level energy. This is known as an inverted trough and they can be explosive precipitation producers. They are very small features, usually less than 50 miles wide, but within them, they can really crank out the moisture and have been responsible for some huge snow events along the Maine coastline.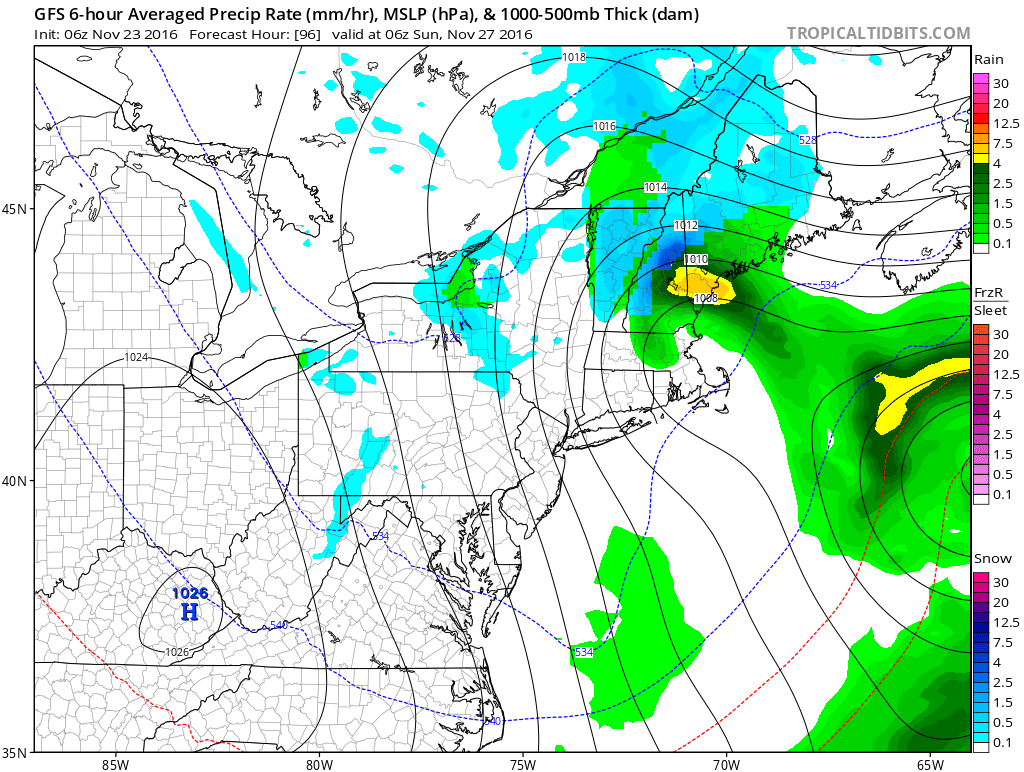 Predicting where one of these troughs will set-up is as difficult as predicting when and where a line of thunderstorms will form. So my confidence isn't high yet and it's too early to get specific. But, it does appear that a heavy band of rain and snow will develop on Saturday and may not shift away until Sunday morning. There will be a lack of cold air, especially in the lower layers of the atmosphere known as the boundary layer. So, snow may be tough to come by closer to the coastline. But the farther inland you go and the higher you climb the colder it will be, as a result, several inches of snow are possible.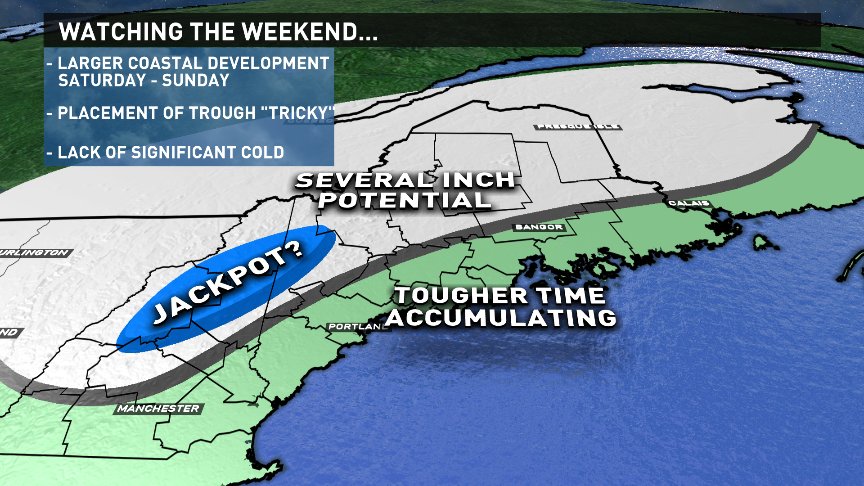 Clearly, with the holiday, a lot of folks will be traveling so please be careful and come back for more details as we get closer to the weekend.
Happy Thanksgiving.
Todd Gutner - https://twitter.com/ToddWCSH