Highs Yesterday:
Portland = 54, Bangor = 45
So nice. So long. Cold air is now pouring back into New England and it plans to stay for a very long time. Now that the cold has returned, our chances for snow are rising again. Did you know, there hasn't been measurable snow in 20 days?!?! The last times the plows were out was on February 16th! Over the next week there will be two solid chances for measurable snow.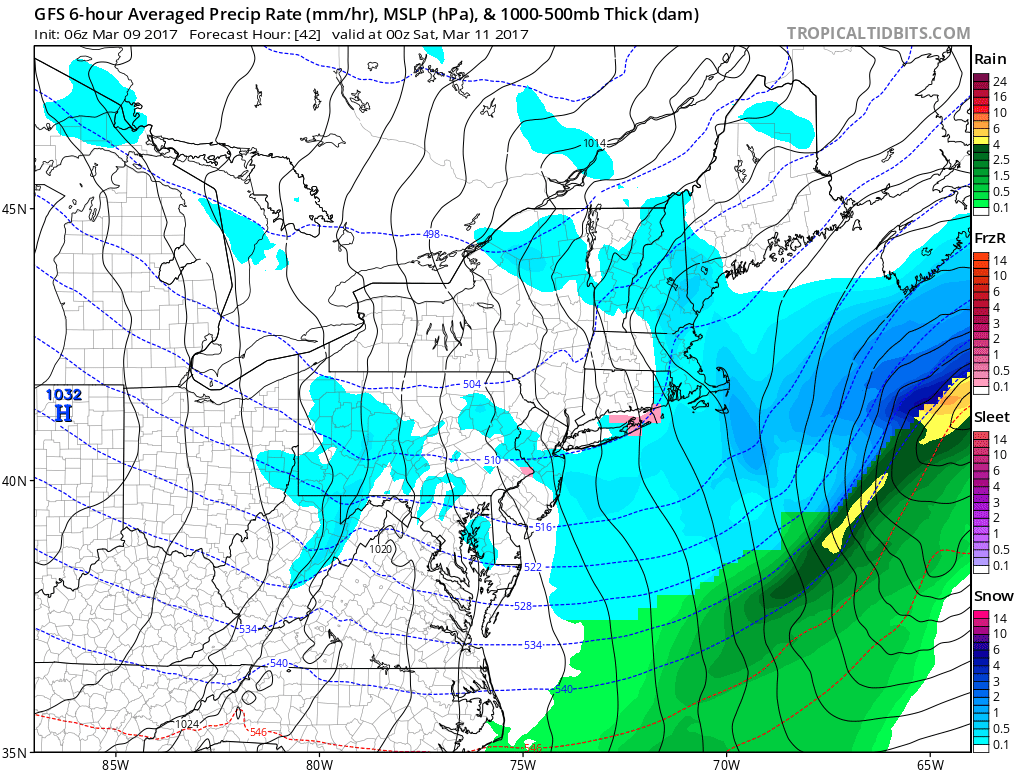 Our first chance is tomorrow. We will narrowly miss out on a snowstorm to our south tomorrow morning. In fact, parts of Southern New England will receive 6". We get the arctic front, which will drop snow squalls on us tomorrow evening. There are some signs that the snow squalls will get better organized under an inverted trough as they pass through. If this forms, a couple of inches will be possible. The most likely location for the trough to form and set-up would be somewhere along the Southern Maine coastline.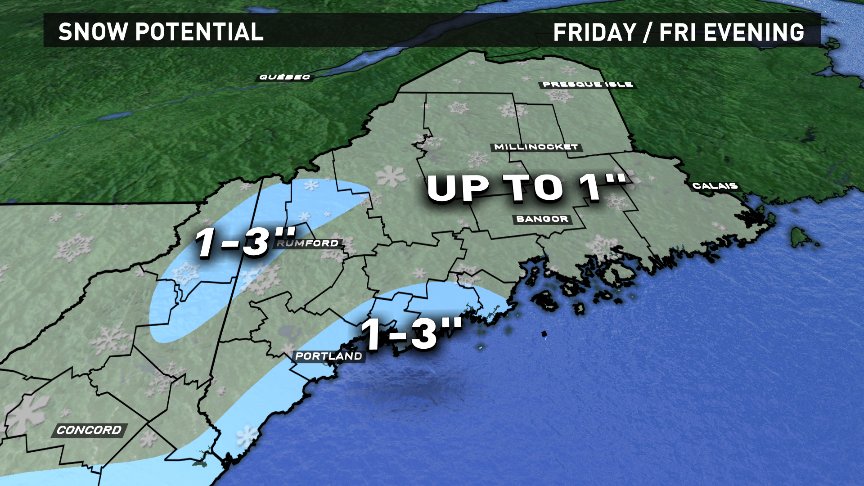 The second chance comes next week, Tuesday into Wednesday to be specific. A trough will sharpen, dig and then cut-off as it enters the Northeast. This will spawn a large coastal low or nor'easter type storm system.
I have high confidence that the low will form and become big. My confidence on the track isn't there yet though. I will say, if this tracks perfectly a foot of snow will be possible. We'll be following the track trends over the next couple of days to hone in on snow amounts.
Todd Gutner - https://twitter.com/ToddWCSH