Cold and snow have been hard to come by this season, but we'll soon get our first taste of early Winter cold and perhaps some snow too.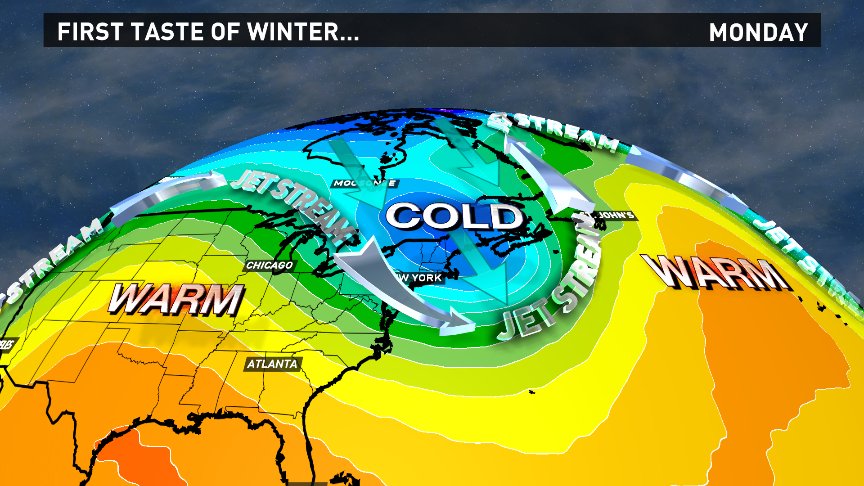 Big blocking over the North Atlantic will prevent Arctic cold from sliding east...it's only option will be to dive south over New England. Temps will struggle to hit 40 on Monday and Tuesday.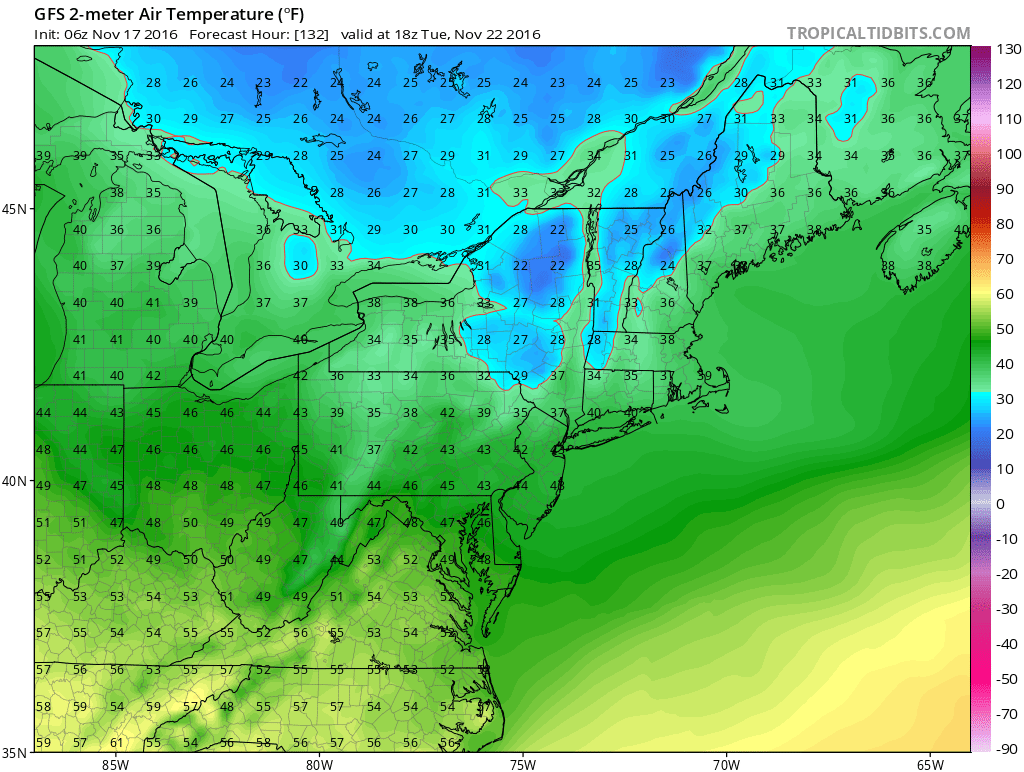 There will be a pretty good upslope snow event as the cold pours in too. Strong northwest winds will deposit snow in the mountains where several inches are expected. Most of the precip dries up downwind of the mountains but flurries will be possible even down to the coastline.
A lot of folks hit the roads here in New England for Thanksgiving. The weather for Wednesday, dubbed the busiest travel day of the year (which I don't believe, I mean have you tried driving on the Mass Pike on a Saturday in August) will be tranquil.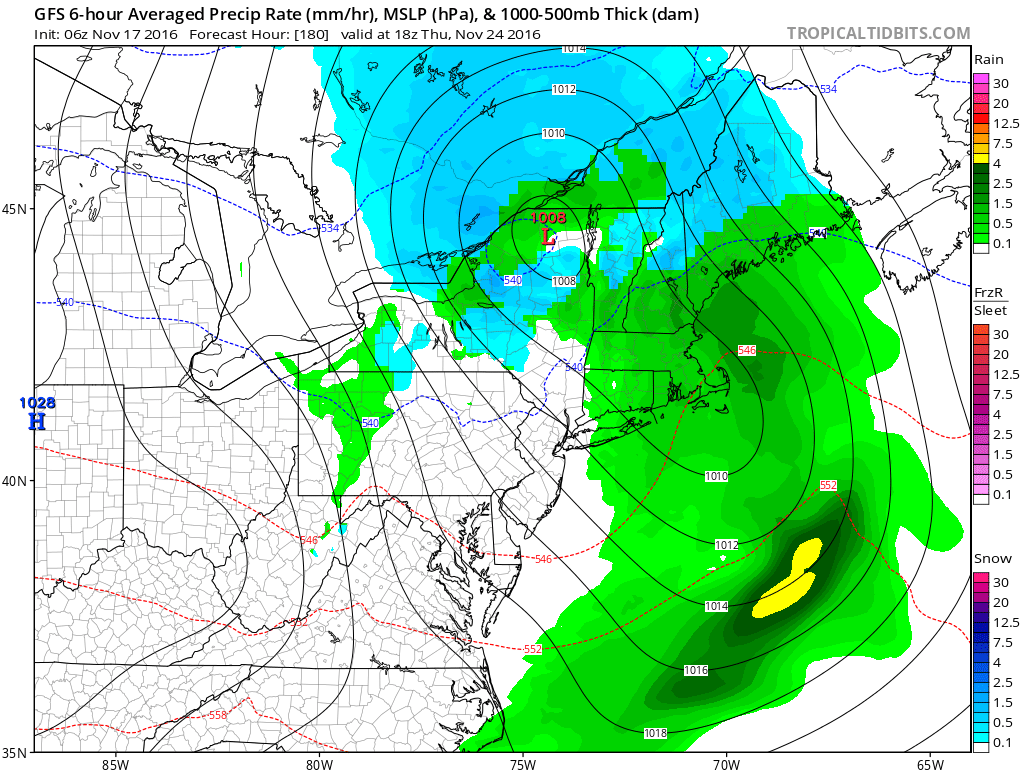 Thanksgiving Day, however, has been looking a bit interesting. West Coast energy will swing across the country and attempt to spin up a coastal low near New England. I have reservations that deep enough cold will be able to hang around, but it's possible some may end up with a white Thanksgiving.
Todd Gutner @ToddWCSH