The National Weather Service pulled the trigger yesterday afternoon and issued Blizzard Warnings for Southern Coastal Maine and the New Hampshire Seacoast, and I agree with the call.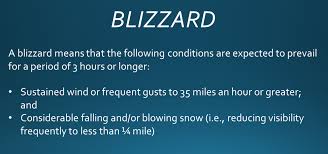 Snow will overspread the region this morning but the worst will hold off until this afternoon. The warm advection thump aided by intense mid-level dynamics will crush us. Snow rates between 2 - 8 PM will be around 2" per hour.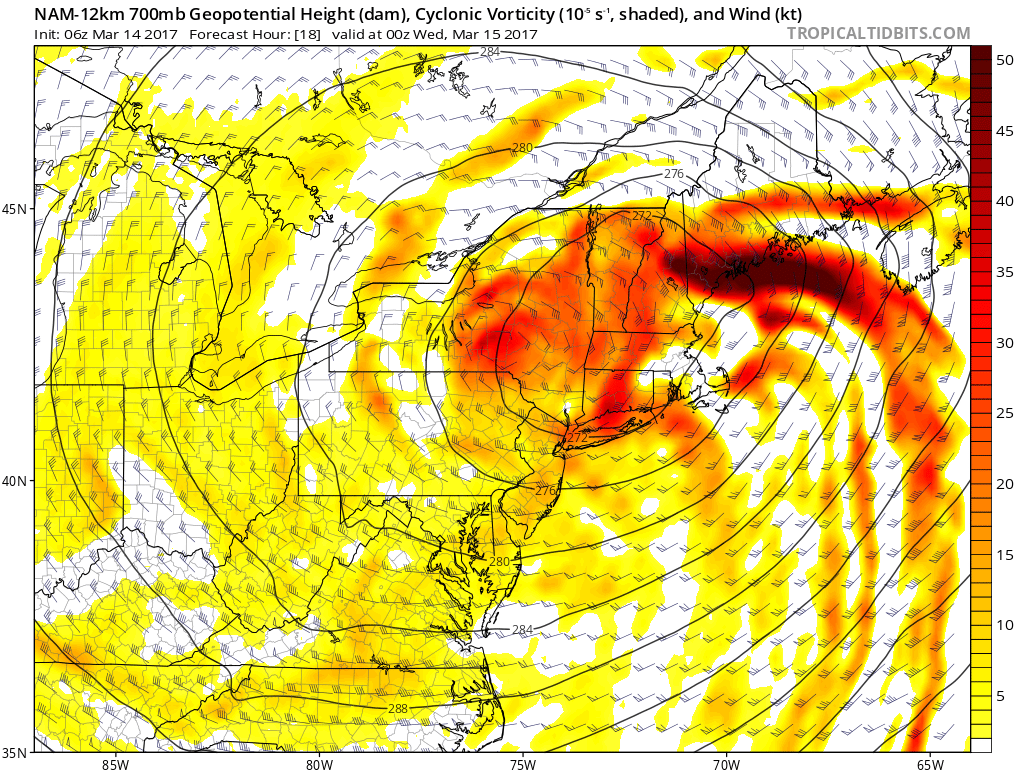 The wind will be cranking and travel is not recommended. I rarely urge people to stay off the roads, but in this case I will. Remember back in the first blizzard when plow trucks were pulled because they couldn't keep up with the snow and it was too dangerous? There's a strong possibility that happens again later today.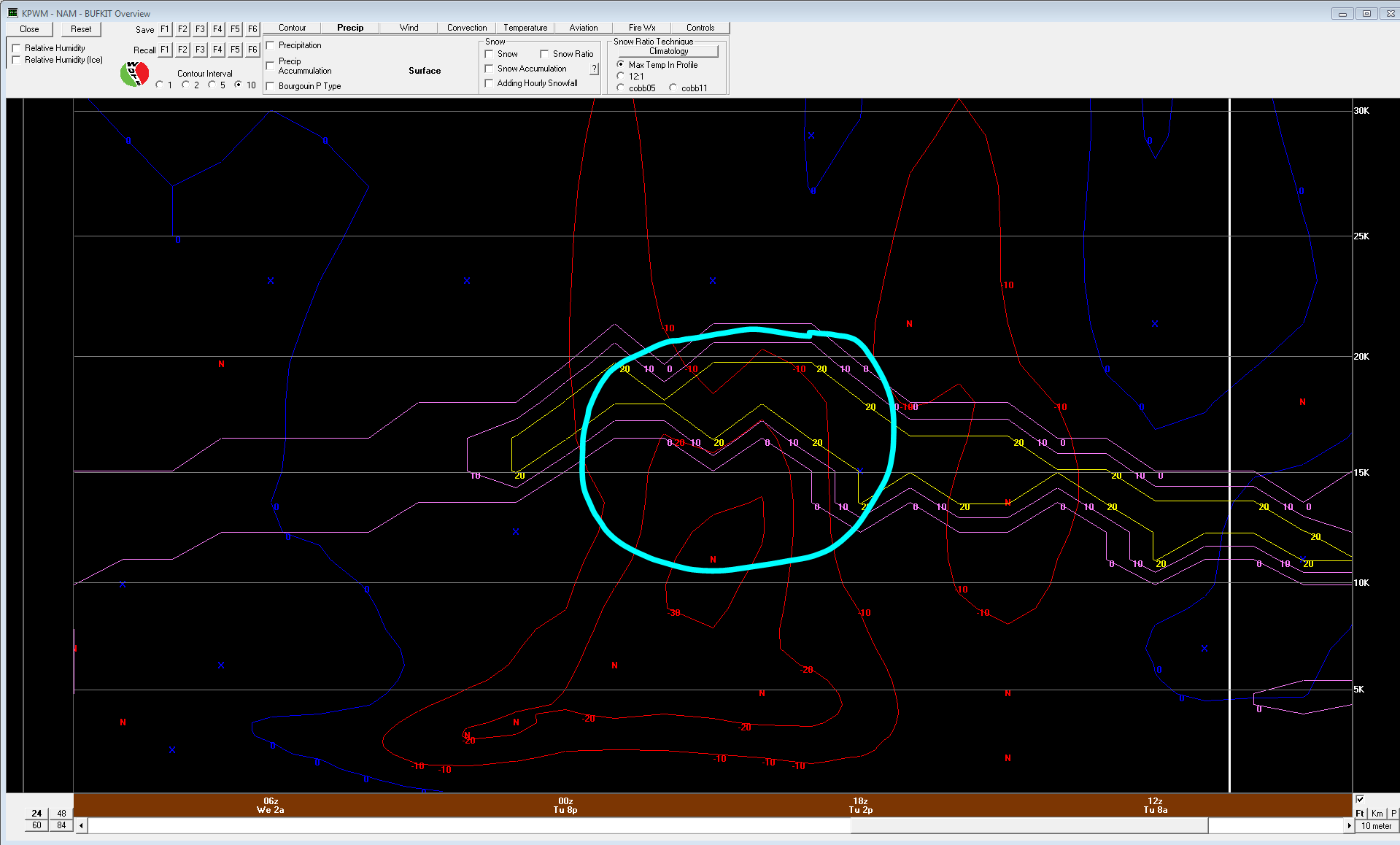 After 8 PM, the snow intensity will let up, the rain / snow line will be encroaching upon the coast and the worst will be over. In fact, by tomorrow morning, the storm is long gone and there will be little if any additional accumulation outside of the mountains.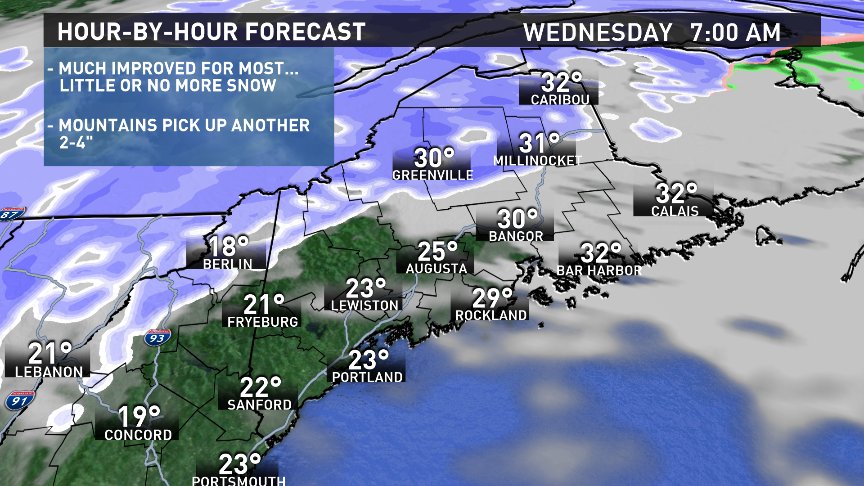 It may look very different, but I actually didn't change my snowfall map from yesterday that much. I still think many towns get close to a foot and a half. I did add a jackpot zone to the NW where the highest probability of receiving 18" or more exists. I resisted pulling that zone down through Portland. My feeling is the track of the surface low is going to be too close for comfort and at the very least, snow ratios will be no better than 10:1. Also, with the upper level low going to our NW, the best lift with the upper level energy will skirt through the mountains overnight, essentially missing the coast entirely...the storm's ending earlier.
It looks like the low will track right through Penobscot Bay then through Downeast Maine then into Northern Maine where it will stall and decay tomorrow. That kind of track not only brings rain into Downeast and Midcoast areas but that warmer air will make it easier for very strong wind aloft to work down to the ground or surface.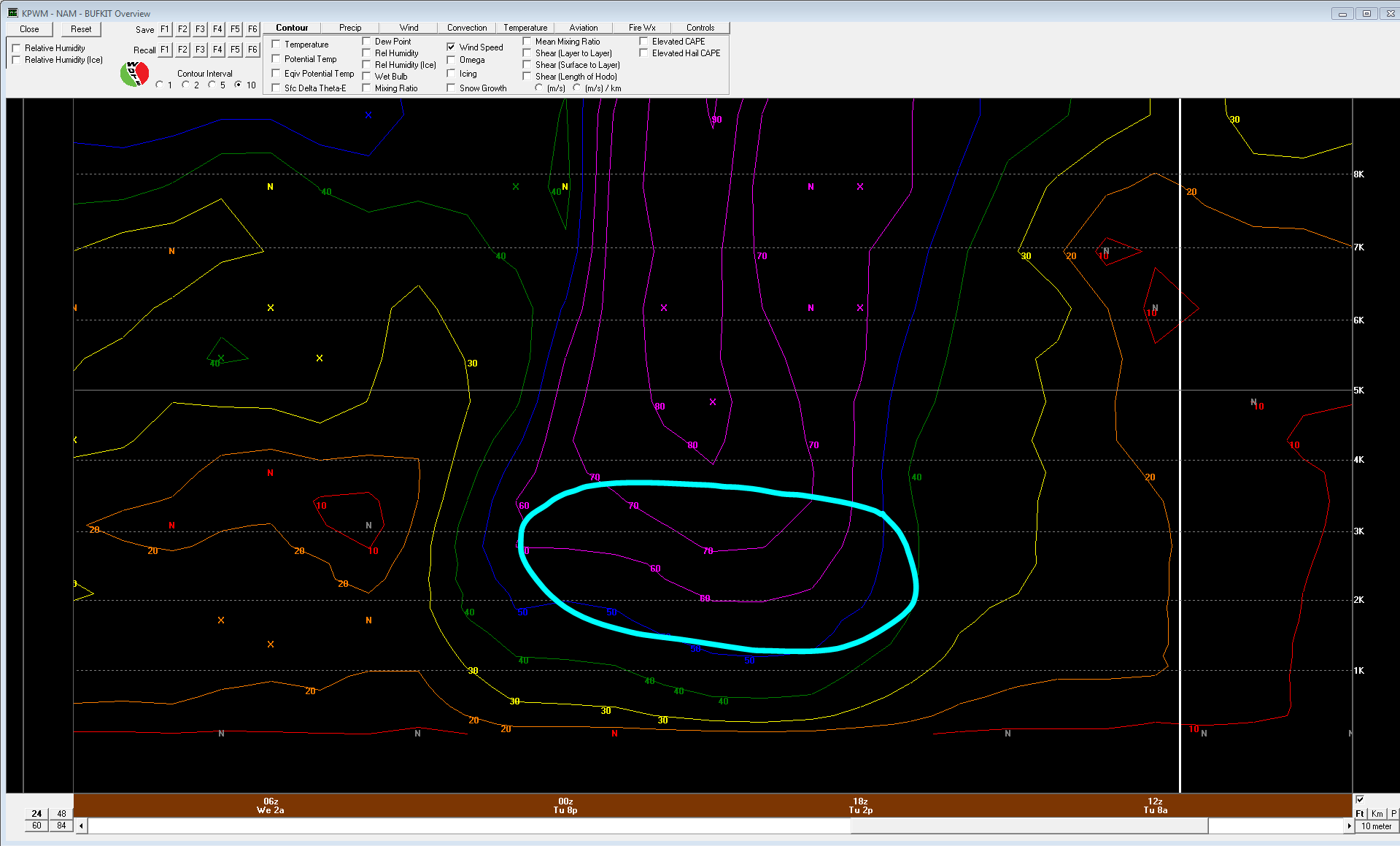 There's a strong possibility we see gusts over 50 mph. Heavy, wet snow along with big wind gusts WILL result in power outages, it's just a matter of how many will occur.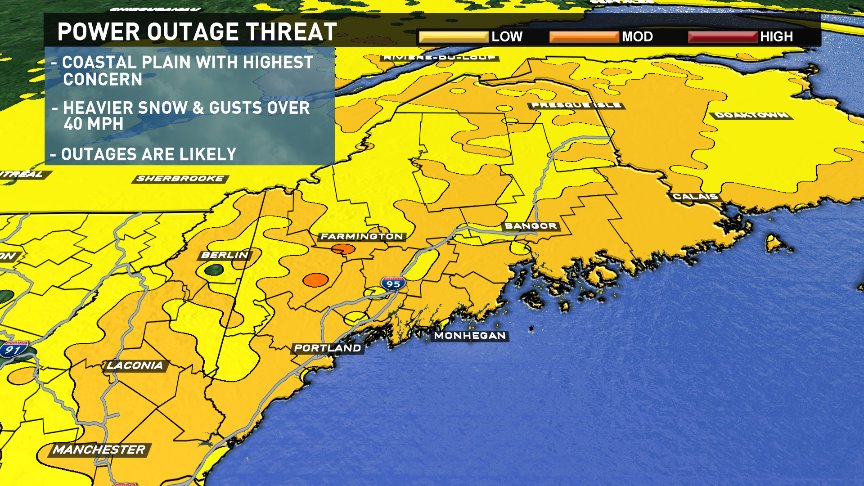 Plan as if you will get one, get your flashlights lined up and charge all electronics. It's better to be safe than sorry.
Stay safe.
Todd Gutner - https://twitter.com/ToddWCSH