March is a winter month folks, it always has been. We average double digit snowfall for the month and so far we haven't had any. We are due!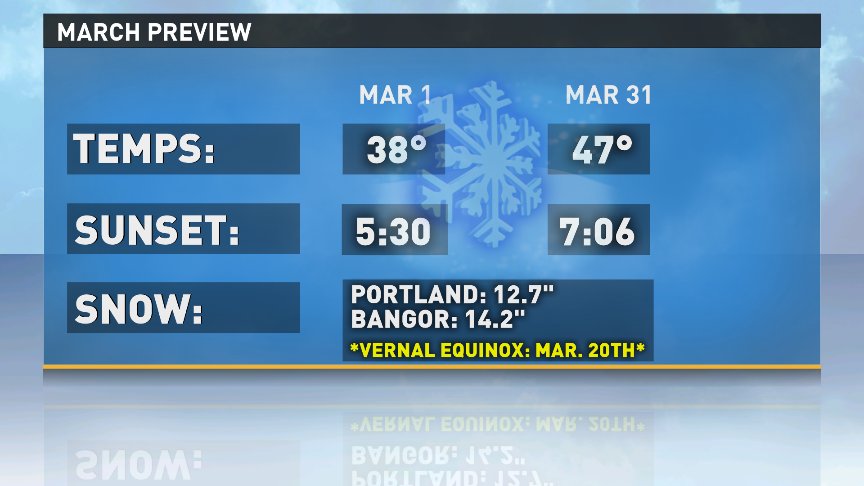 Our first chance comes today and this evening. A large storm with around 6" of snow will slide through Southern New England today. We'll be on the fringe of that event, getting brushed with some flurries in far Southern Maine. But we won't be able to avoid an arctic front and the squalls along it later today.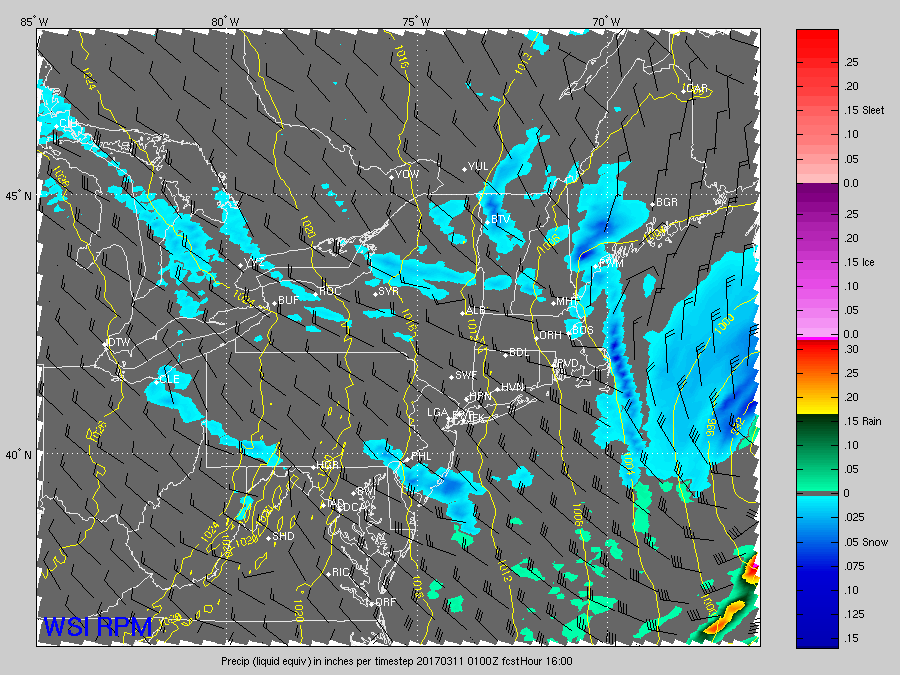 Squalls are intense snow showers, kind of like a summertime thunderstorm and they can briefly create blizzard-like conditions. The problem is, just like thunderstorms, they can be hit or miss. But heads up, road conditions could go down hill fast this evening.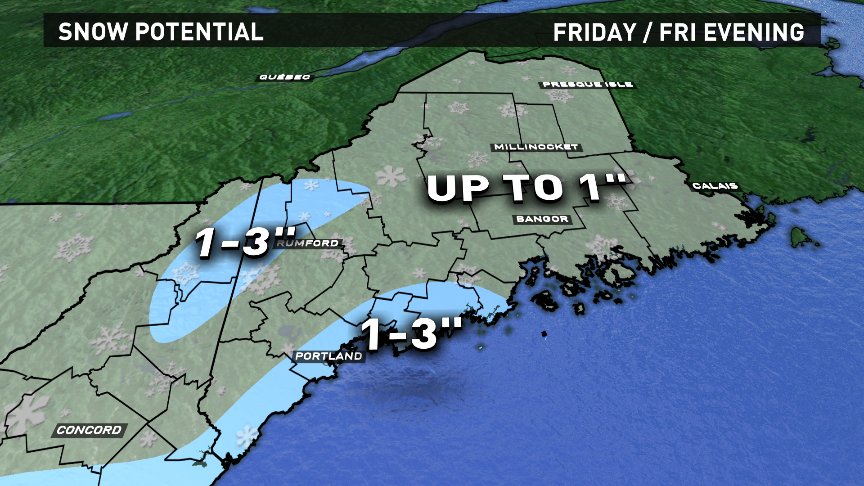 This weekend will be brutal, even the heartiest of Mainers will find it cold. Record cold high temps will fall, we call those "mini-maxes" and highs will be in the teens. The bigger issue is the wind and the temp it will actually feel like because of it. Wind chills will be below zero for just about the entire weekend.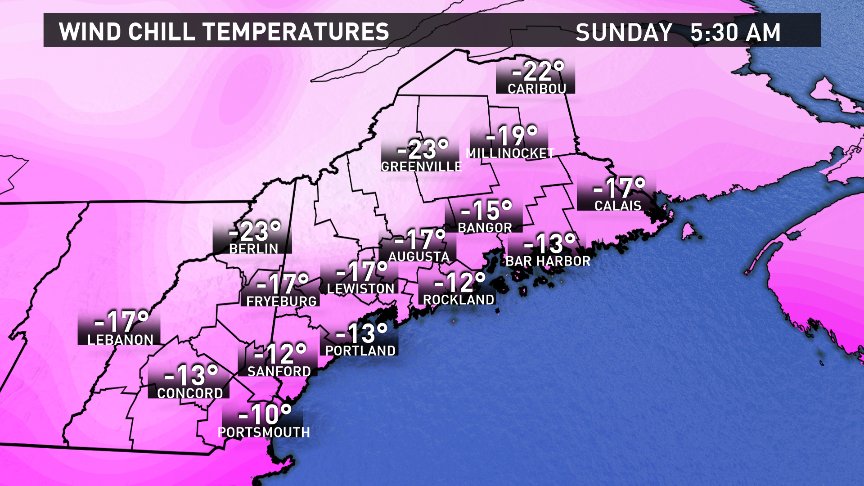 Now to what you really want to hear about...next week's nor'easter potential. In short, it's still in play and the chances for a big snowstorm remain high. The window for this storm to escape out to sea leaving us high and dry is closing fast.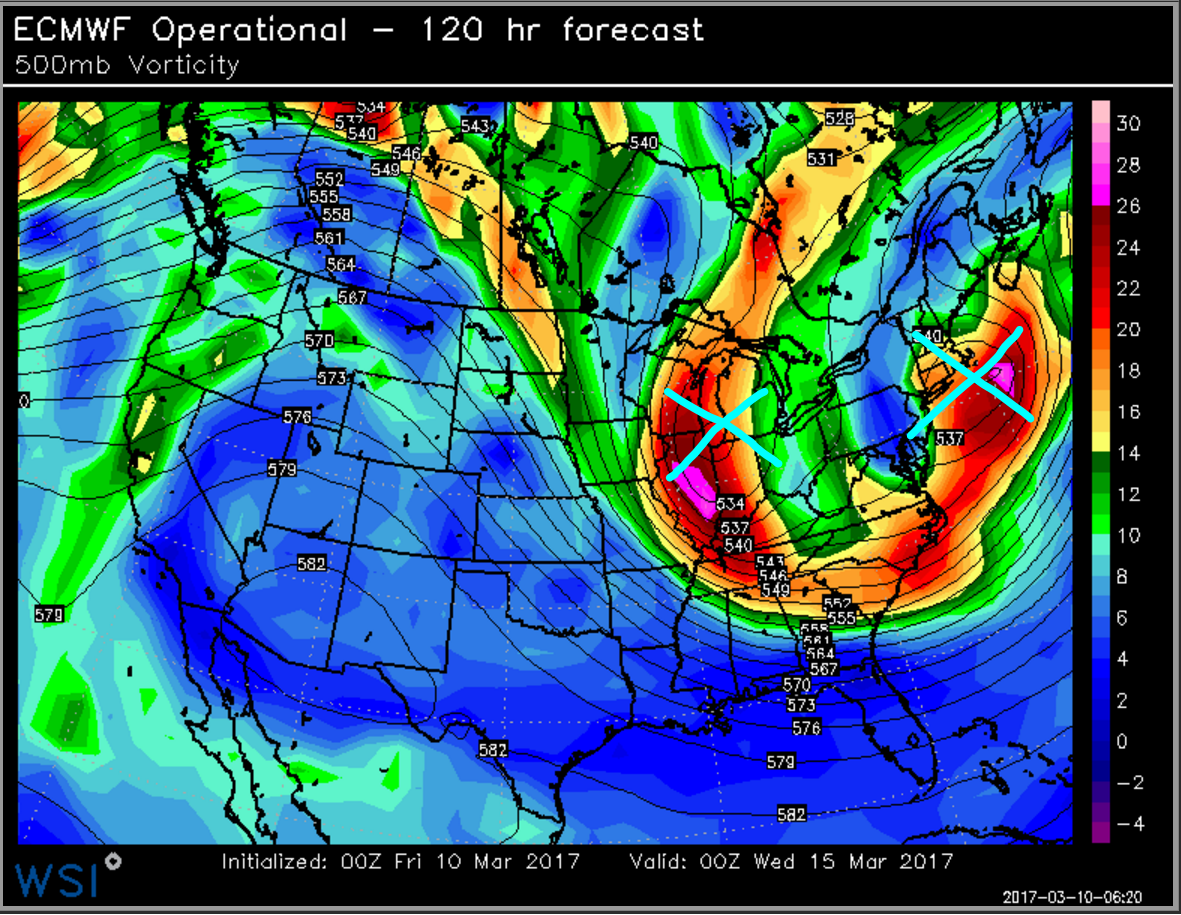 A second lobe of energy to the west should act like a magnet and the two will kind of pinwheel around each other. That double barrel cut-off scenario in the mid-latitudes should prevent any outlet.
The storm is still 4 / 5 days away so I'm not ready to lock things in, but I'm really confident that we'll see a plowable snow at this point. And with the way things have been trending, we may be talking about a solid foot.
And with that said, have a good weekend.
Todd Gutner - https://twitter.com/ToddWCSH