It's early, but so far things are working out as expected. Low pressure has reached the coastline and a cold, windswept rain is falling for most with wet snow confined to the mountains. By now you've seen the snowfall maps and the expected rainfall but there are a few other things I want to hit on with this storm.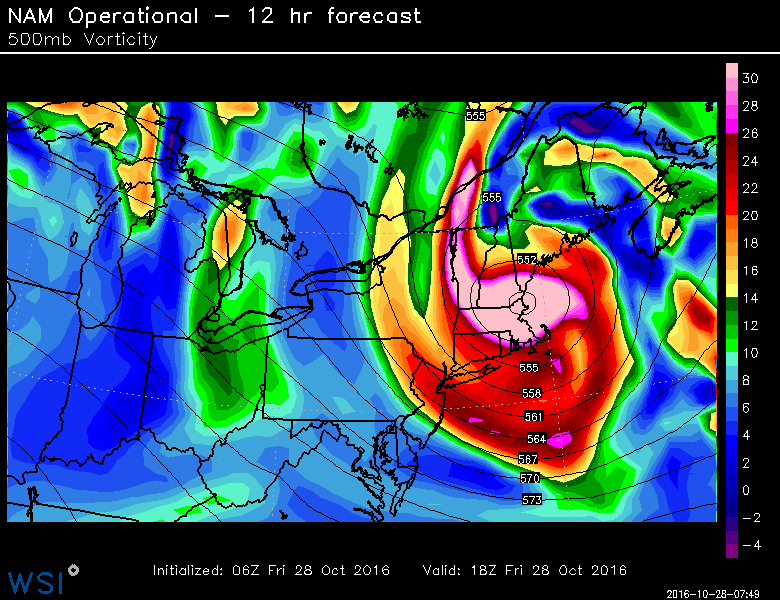 For several more hours not only will the precipitation remain steady but it will be heavy at times too. The heavy rain (and snow in the mountains) can be attributed to something called banding. Banding can occur from a number of reasons including lift from mountains (orographic), sharp temperature gradients and atmospheric instability. This storm is driven by the later, a 500 millibar vorticity max will swirl over New England creating the rapidly rising air which is a prolific generator of precipitation, similar to a thunderstorm. In fact, rain rates will easily top 1" in some of these bands.
The ocean will be rockin'! As this system becomes stacked in the Gulf of Maine the low-level jet will get stronger and winds will buffet the water surface. Gale Warnings have been issued by the National Weather Service, gusts to 50 mph and waves to 15 feet are expected through the day. Swells are steadily growing and offshore buoys are reading double digit wave height already. Tides are running astronomically low right now, so there is no concern for coastal flooding.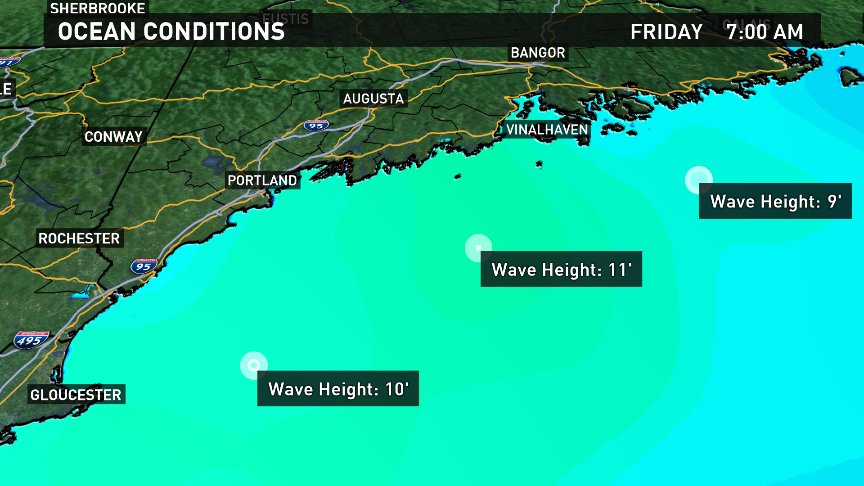 Once we shake this storm, aside from a few showers Saturday afternoon, the pattern will quiet down and warm up a bit too...just in time for Halloween. Have a great weekend!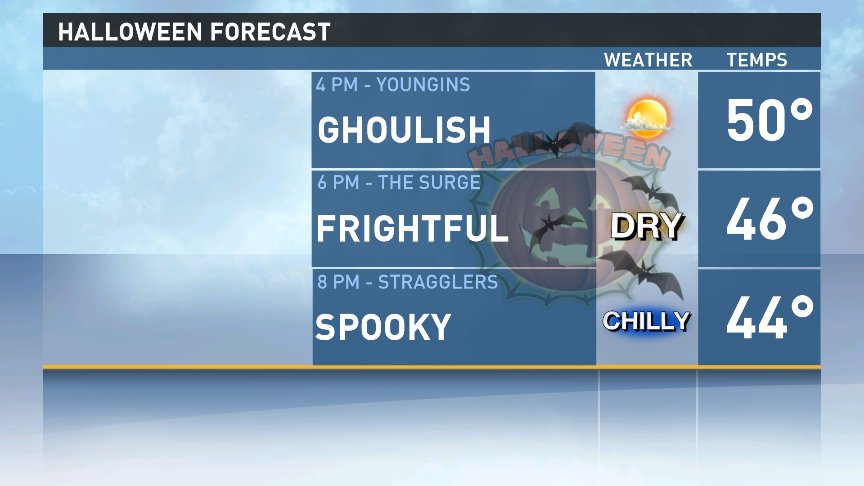 -Todd Gutner @ToddWCSH