We've been harping about this for a while now and it's finally here...the week of the King tide. King tides are "Spring" tides induced by the gravitational pull from the moon. This month's moon happens to be a supermoon, meaning it's extra close to the earth...closest since 1948. That proximity to earth leads to extra high and extra low tides.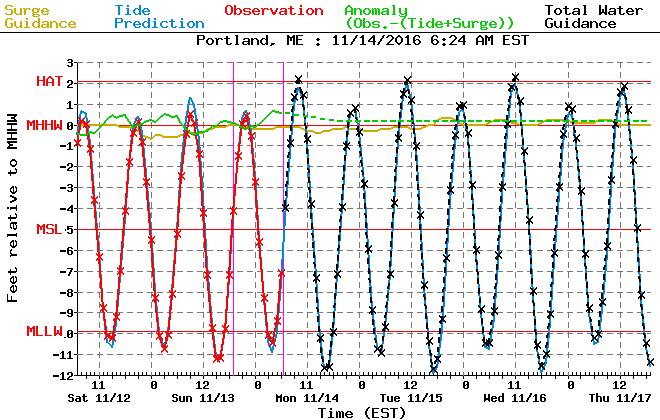 These astronomical tides will be the highest in 68 years and will already be near flood stage up and down the Maine and New Hampshire coastlines. The tide to be most concerned with is Tuesday's midday tide.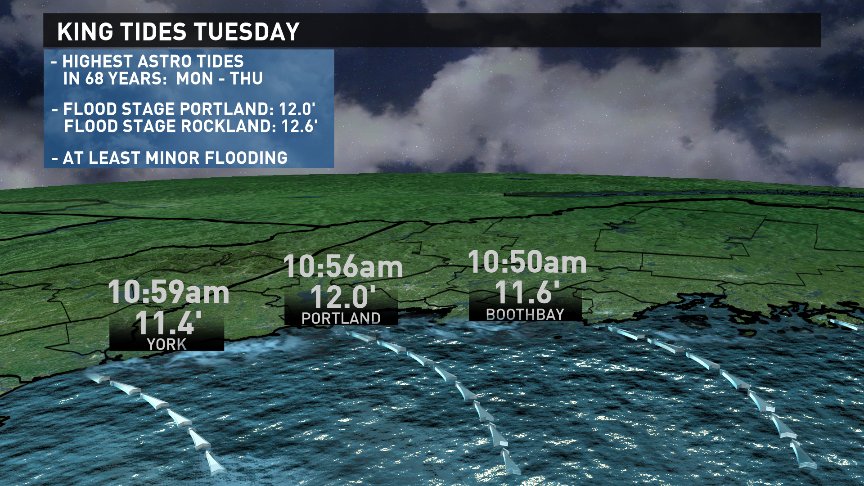 When you have tides this high you've got to be on-guard, flooding can easily become more severe if you throw a storm into the mix. Guess what, we're throwing a storm into the mix. It won't be a large storm with a huge wind field, impacting the area for 24 hours like our big Nor'easters do.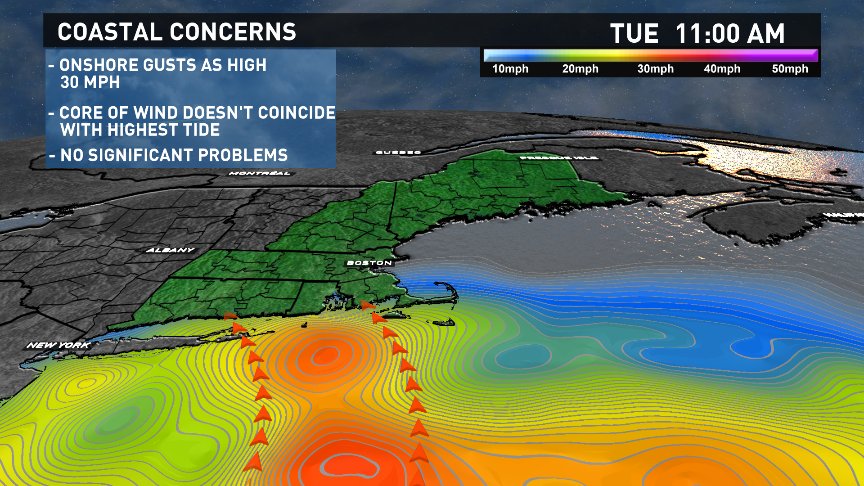 Instead, there will be a narrow ribbon of heavy rain and gusty wind. That window of storminess will not coincide with the midday high tide, it will be offset by 6-12 hours. Thus, only minor coastal flooding will occur. Yes, all the marshes and estuaries will fill up to the brim and some wharfs and adjacent shore roads will go under water. But, thankfully, we will avoid major issues.