After a "meh" weekend (Did anyone get graupel at their house on Sunday? I got some and it was pretty awesome), it's time to talk Election Day forecast.
(P.S. This is graupel:)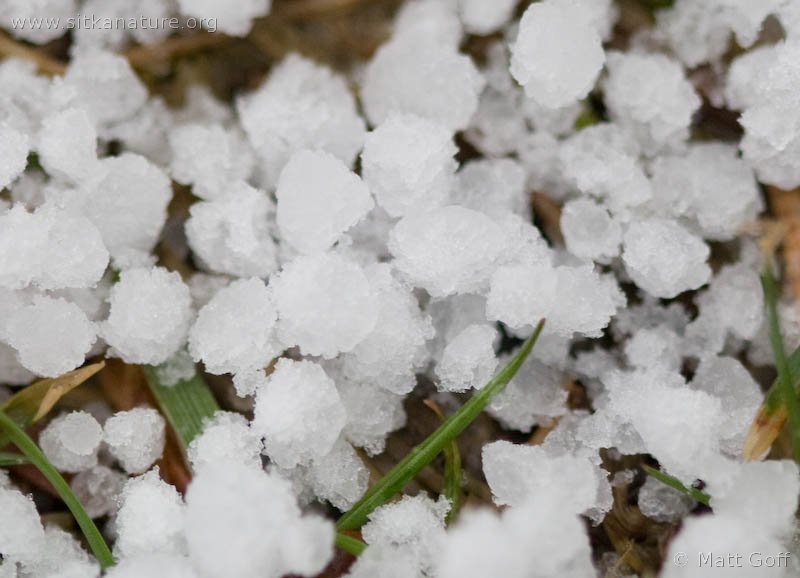 Forget the polls, this is a landslide victory all the way: Mild/Beautiful 2016 for the win.
High pressure will be firmly in control from start to finish on Tuesday bringing us mostly sunny skies and some of our warmest temperatures as of late. "Warm", as you know, becomes relative this time of the year but I expect highs in the low 60s over southern Maine and upper 50s widespread elsewhere. So there will be NO negative impact to voter turnout based on the weather.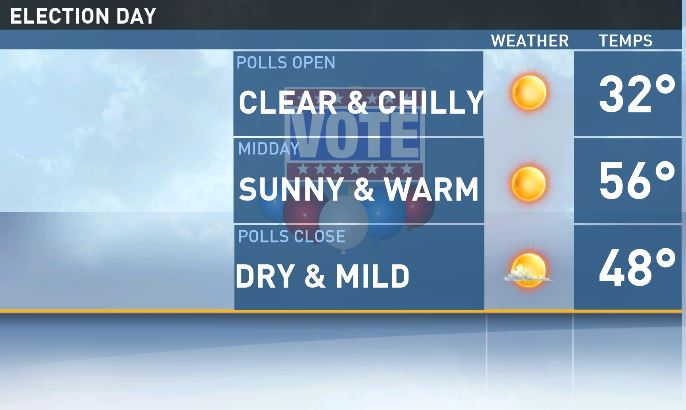 (Side note: I feel I should add more hours to that graphic. Like: "The Horrible Wait For Results" and "Half the Nation Feels like they Get Sucker Punched".
In fact, I could make the argument there will almost no weather impact on the election nationwide. This is the computer model forecast for the afternoon tomorrow: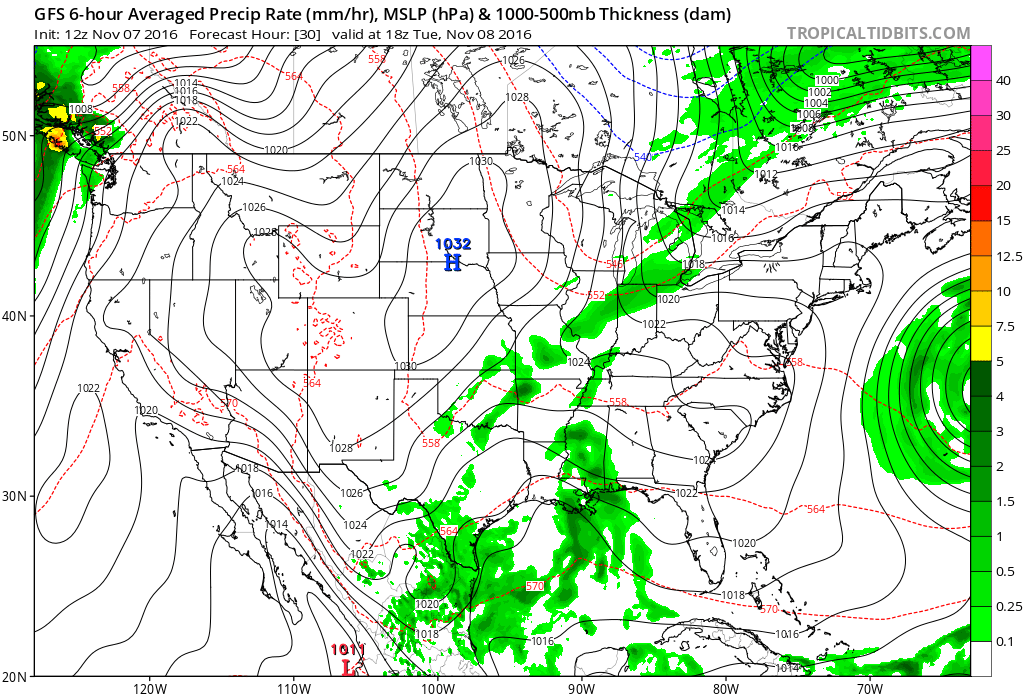 A few showers in the Gulf of Mexico area and maybe into Washington State, but none of this should stop anyone.
Our next chance of precipitation in Maine comes on Wednesday in the form of some showers and back end snow showers. No big deal.
Be well. Vote. And remember we are all part of the same great nation.
@KeithCarson