On the heels of Thanksgiving weekend (Side note: My mom went, in succession over the years, from serving a whole turkey, to just the turkey breast, to Tofurky.) we are about to launch into a pretty nasty pattern for the next few days.
We're talking rain, snow, and freezing rain.
We're talking 2 storms in 36 hours.
We're talking about PRACTICE.
The overall setup here is a BIG upper level low over the Dakotas will spin two areas of precipitation towards Maine. One round will come in tomorrow, the other will come in on Wednesday night.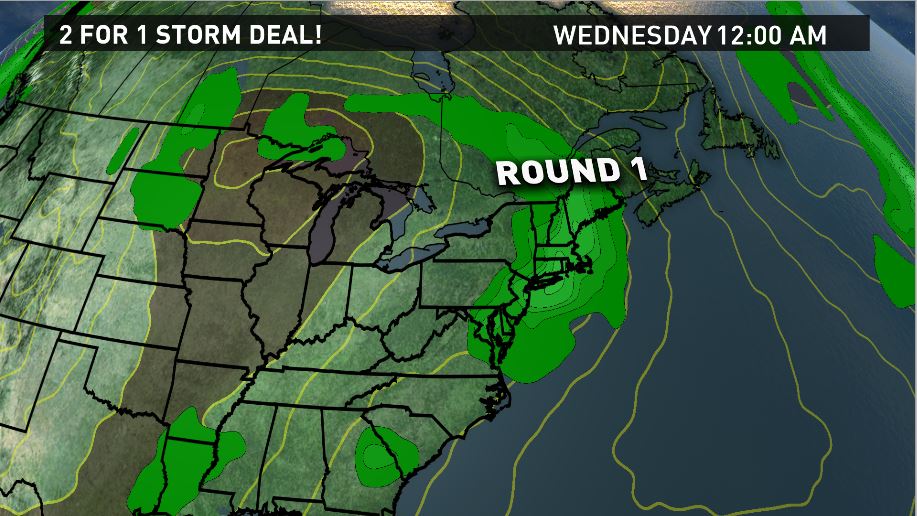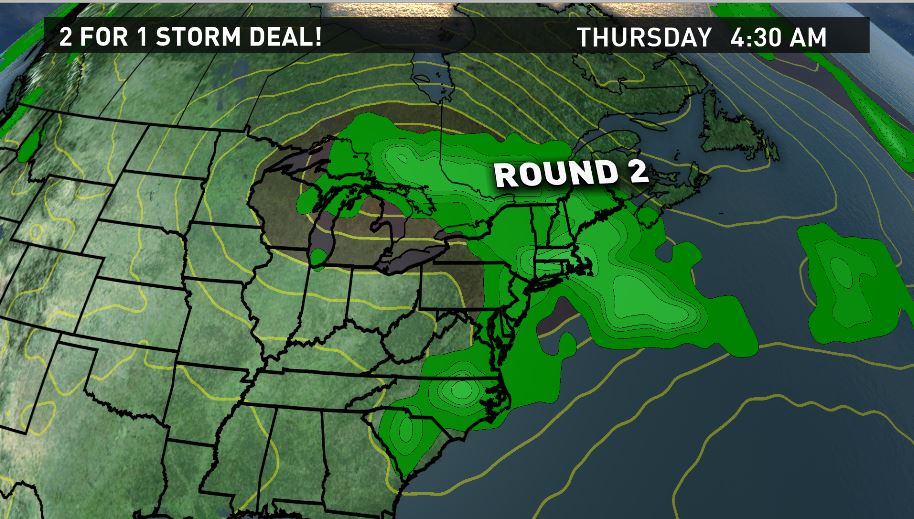 These two rounds of precipitation will be very similar in setup: Starting as snow and mixed precipitation before the warm sector drives north and changes much of the state over to rain.
Round One:
Clouds will overspread the region starting Tuesday morning and the precipitation will move in by mid morning. This first round will possibly put down freezing rain EVEN along the coastline due to the cold overnight lows.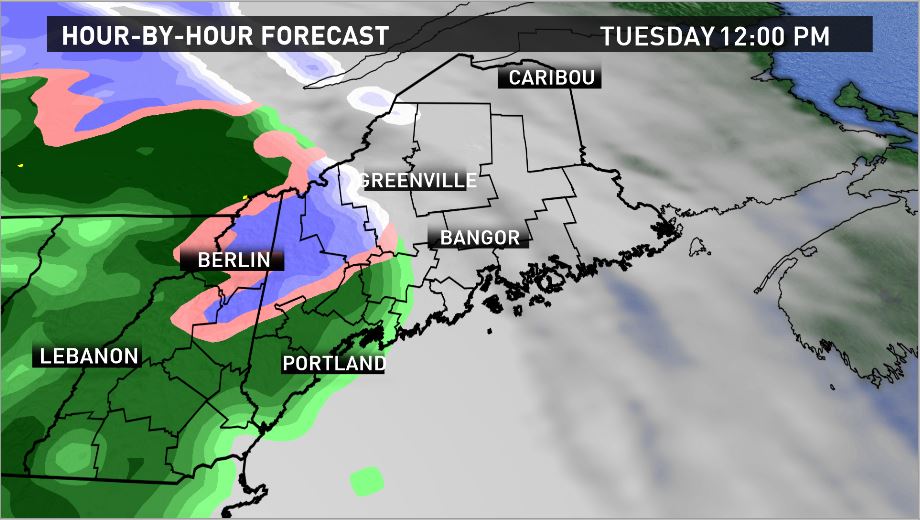 It will take an hour or so to "scour" the cold air out. It will happen though, and eventually the rain/snow line will push all the way up towards Greenville. It will become just a moderate rain event along the coastline and the interior with thumps of heavy snow across northern Maine.
When all is said and done this is what I expect: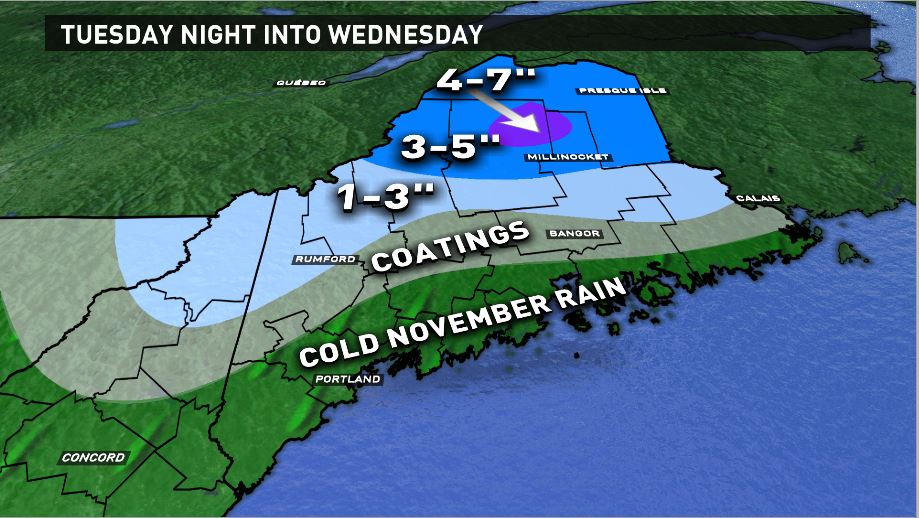 (Dont' act like you didn't notice my Guns and Roses shout out.)
Round Two:
The first round of precipitation will wrap up on Wednesday morning, but by Wednesday night the next round will move in. I think this round will actually be a bit WARMER than the first one because we won't have overnight lows in the teens to kind of "set us up" for the slug of moisture. So from Wednesday night into Thursday, here's what I think;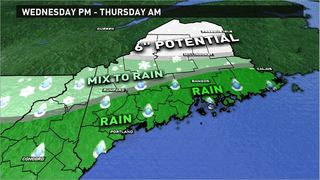 A pattern is emerging right?
North of the warm front will be the snow "haves," south will be the "have nots."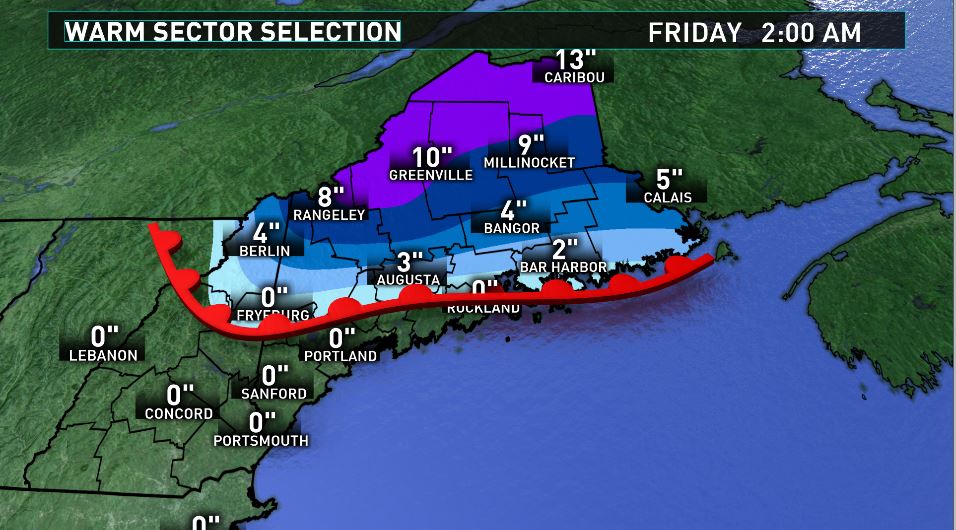 We will buy a couple of decent days on Friday, Saturday and Sunday.
Then the EURO has a big storm signal for early next week. The suspense. The intrigue. The weenie-ness.
Carson out.