When we get to this time of the year, you shouldn't take much for granted in the weather department.
As fall fades into winter and we lament the 4:14 PM sunset (seriously guys, we need to get on Atlantic Standard Time), days that hit 60 F get more and more precious. By mid November the mood is basically "Could be May before we see this again, bub."
Not sure if that's going to be true in this case or not but what I'm saying is...
Thursday: With the coastal low out of our hair we should cruise into a nice Thursday. Mostly sunny along the coast, partly cloudy in the mountains, warm in both locations. Highs will hit the upper 50s in a ton of spots and some lower 60s over the southern half of the state.
Friday: Squarely in the "warm sector", many of us will hit upper 50s and low 60s again. Mostly sunny skies. Gorgeous.
Temperature anomaly map for Friday: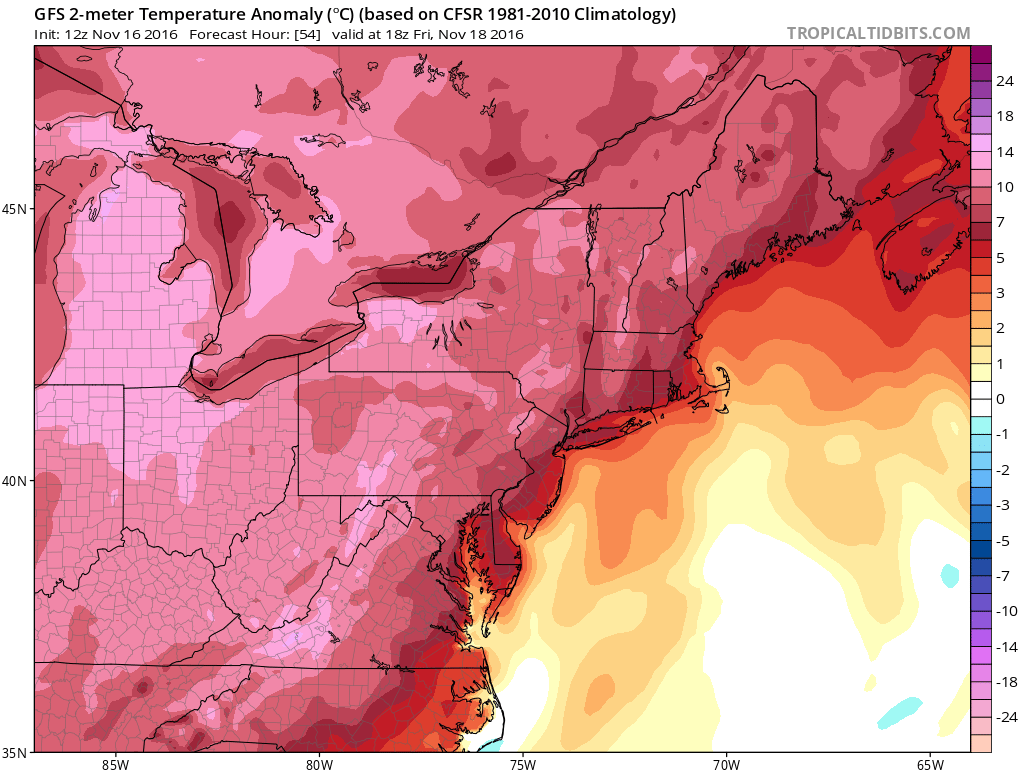 Classic "Blow Torch" look...but keep in mind a blow torch in mid November ain't what it used to be in July.
Saturday: We should be able to squeeze out a nice Saturday with mild temperatures one more day. Skies will probably cloud up over western Maine by the afternoon, but no big deal.
Things get more interesting for the second half of the weekend with a big ole upper level low positioning itself over Maine: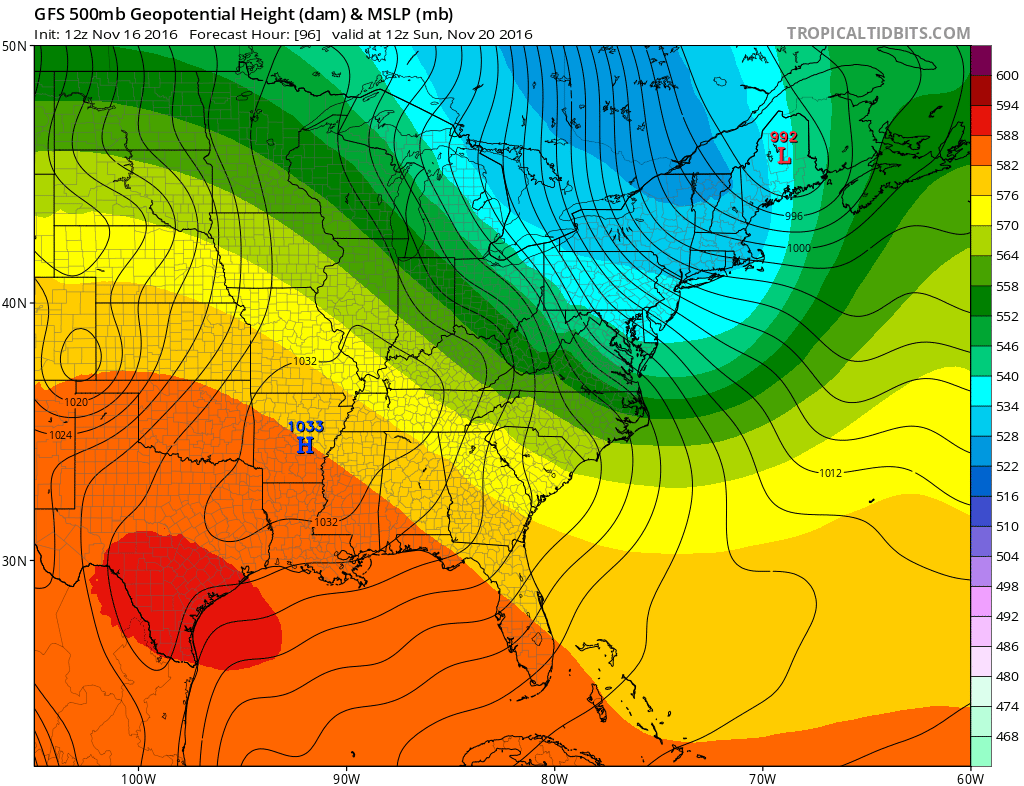 This looks worse than it is and will bring cooler temperatures, more clouds, and some scattered showers and flurries.
To our west and southwest, however, it could be the first major snow of the year: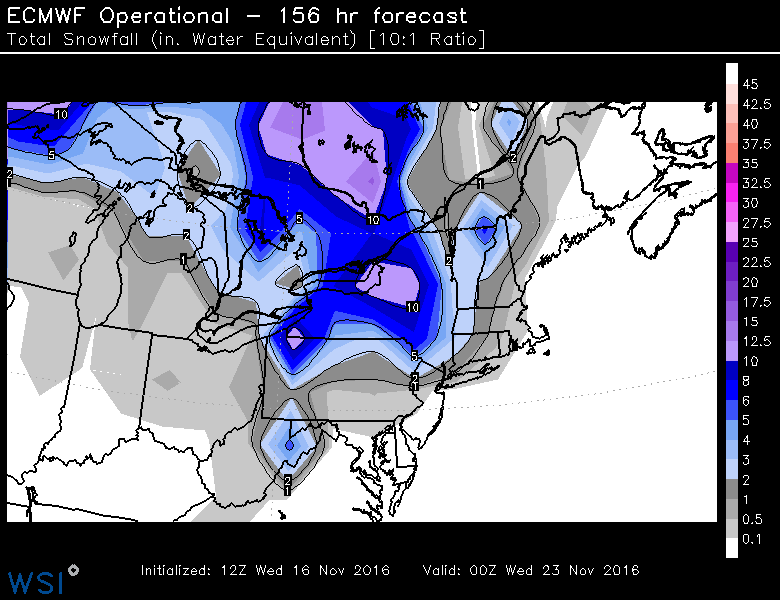 They have ALL the fun.
Just kidding.
Or am I?
Carson out.
https://twitter.com/KeithCarson