Weather like this in mid- November has no middle ground.
It's the Michael Bolton of weather. No one ever says "Yeah, Bolton isn't bad, I listen to him occasionally." You either LOVE the dude, or hate everything he's ever produced.
Point is, right now you are either a skier or snowmobiler who is DYING for winter to arrive, or you are on the other side the coin soaking this all in.
Both sides win with this forecast.
Saturday: It'll be hard to top today, but Saturday will be solid. In an atmospheric "Squeeze Play" situation between a coastal low an approaching cold front, we will still manage mostly sunny skies through most of the day. Clouds will roll in from east to west by late afternoon, and certainly through the evening.
Sunday: Pattern change time. A cold front rolls in and becomes negatively tilted. This allows cold air to flow in on the west side of the front. The net result will be a few periods of chilly rain along the coastline, and a few bursts of decent snow in the mountains and even interior. Temperatures will start to fall.
Monday and Tuesday are sensibly the same setup, mostly sunny and chilly along the coastline. Snow showers from time to time in the mountains due to upslope flow which acts to force the air up topography and wring out any moisture in the clouds. Net-Net the mountains will pick up a few inches over Sunday-Tuesday: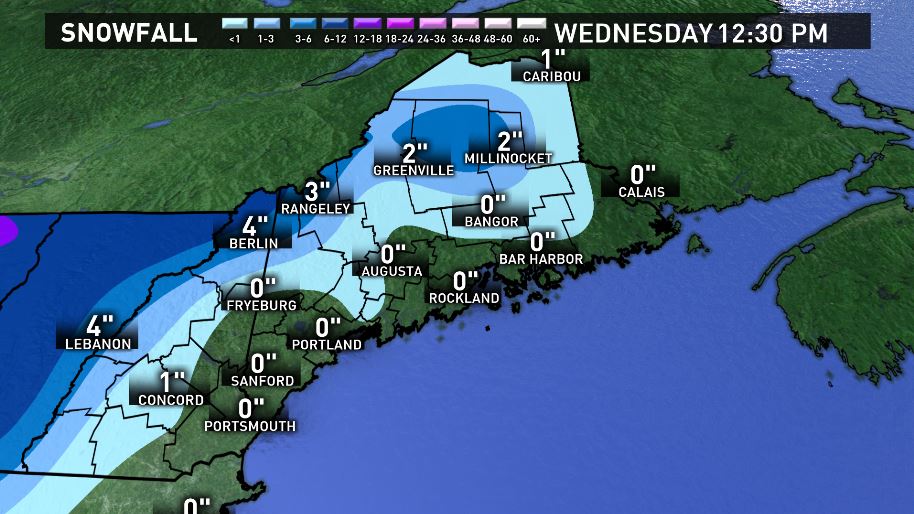 Wednesday will be bright with slightly moderating temperatures.
Quit stalling Carson, what about Thanksgiving and Black Friday?
Let's start with this: There's something out there.
The jet stream will be an active position for Maine, there will be a trough, and most likely a low pressure system to go along with it.
That's about all the models agree on right now.
The GFS model brings a storm in starting on Thanksgiving evening, keeps it mainly rain, and continues it through Black Friday: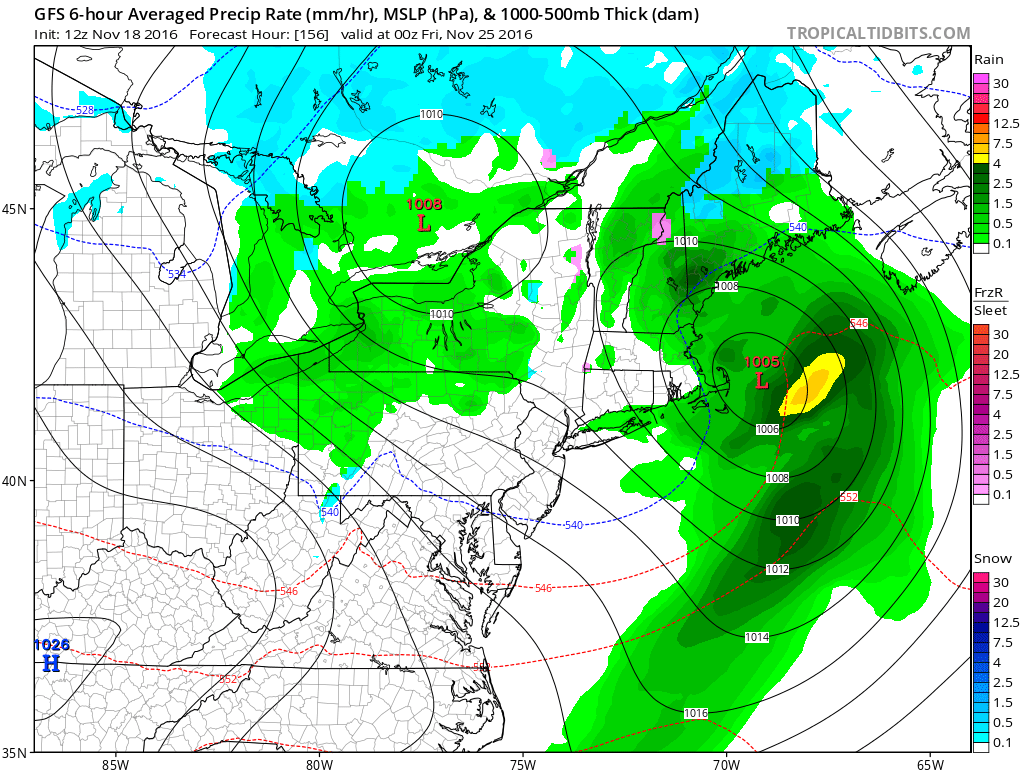 Meanwhile the latest EURO model has a bigger coastal low waiting until Friday to approach, but at this point, it misses out to sea.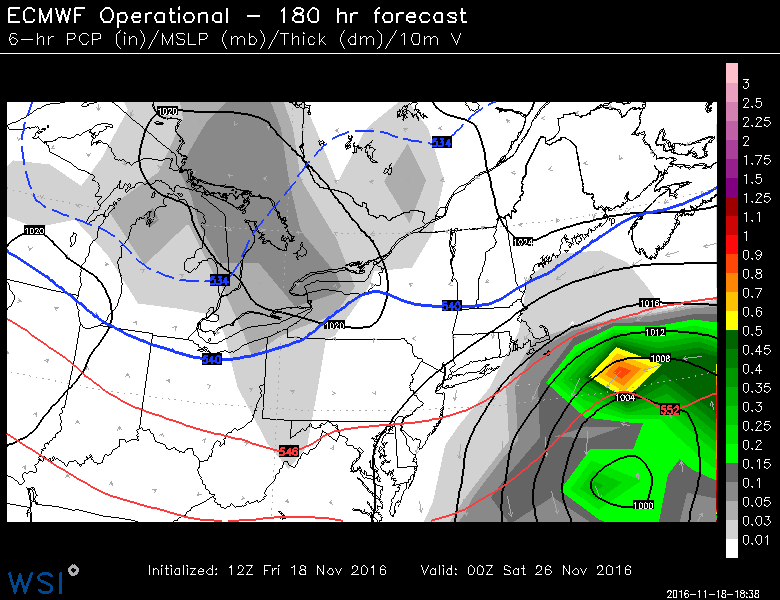 So what'll it be, punk?
It's still 7 days out so statistically it's anyone's guess. But in that case, it might as well be my guess.
My gut is to go with the more amplified pattern presented by the EURO, meaning a bigger coastal low with inherently more cold air to tap into to. I think the timing should be just slow enough to prevent issues on Thanksgiving itself. BUT I'd stay watchful for Friday-Saturday, because that position for a low this time of the year is dangerous in the snow department. I'll stay on top of it.
Carson Out.