The island of Barbuda took a direct hit last night, at one point the entire island was swallowed up by the eye. Amazingly, weather instruments at the airport survived to tell the story, clocking wind gusts over 150 mph!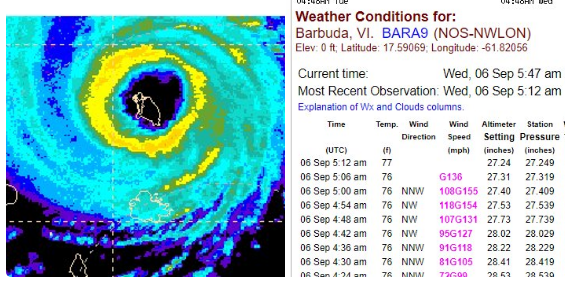 The Category 5 beast is now marching toward the Virgin Islands and Puerto Rico. The eye-wall may stay just north of Puerto Rico, which would be some positive news.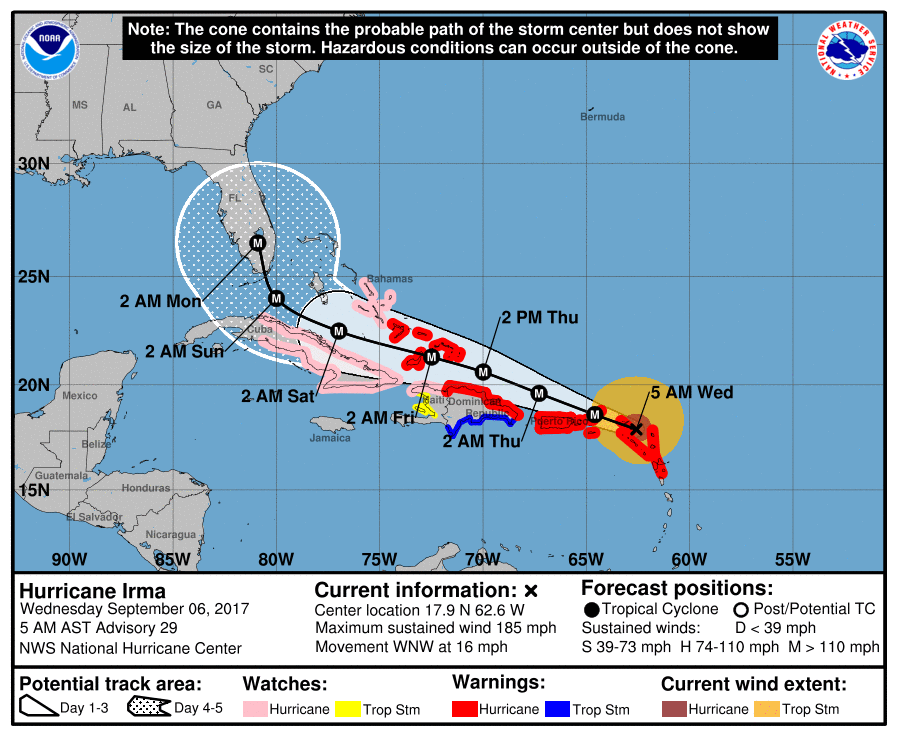 The National Hurricane Center takes Irma through the Turks & Caicos and the southern Bahamas before approaching South Florida and heading up the spine of the Sunshine State.
However, there's still a lot of track uncertainty. Many of our models take Irma up the East side of Florida with an eventual landfall in the Southeastern US. In fact, both operational runs of the GFS and EURO essentially show the exact same scenario with landfall in GA or SC now.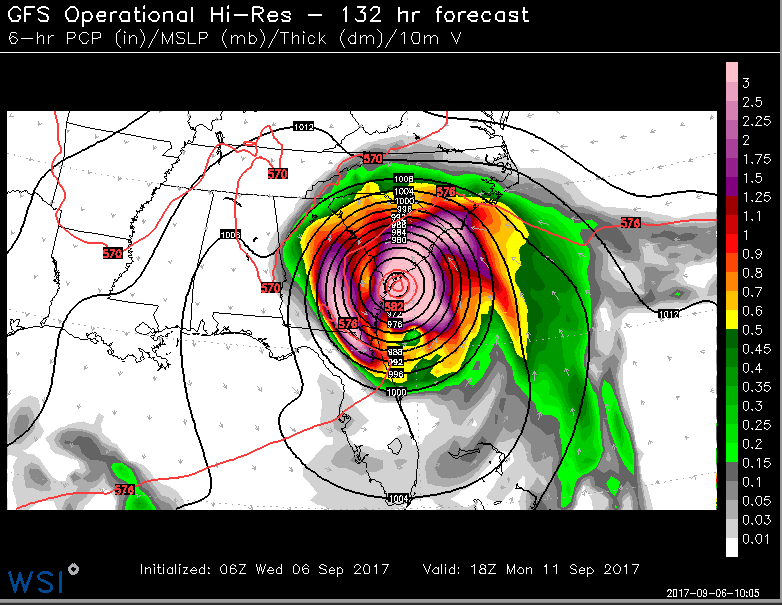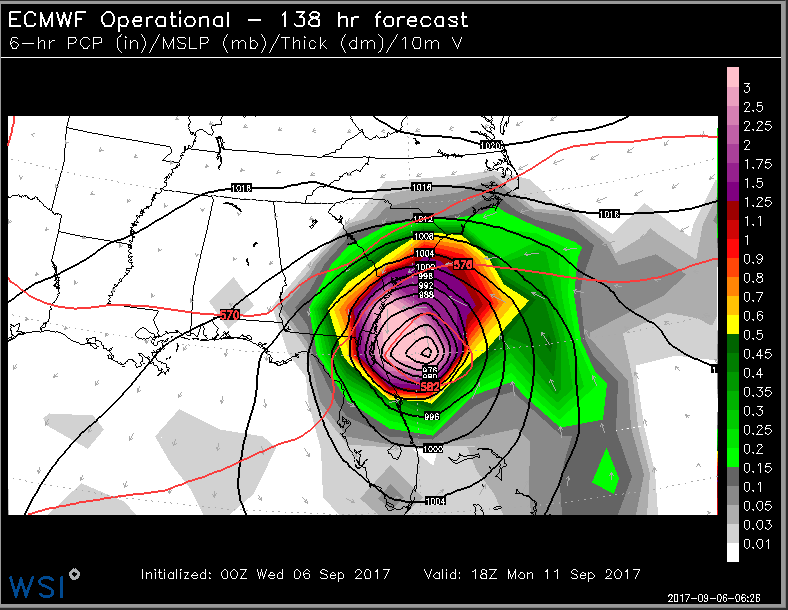 Although a track up the east side of Florida is favored, it's important to remember that an eventual landfall anywhere from New Orleans to the Outer Banks is on the table. Small shifts in the upper level steering currents play a huge roll. Where and how they set up is still ambiguous. Todd Gutner - https://twitter.com/ToddWCSH