We've been advertising a big wind and rain maker for days now...and it's finally here.
It's early in the game, but heavy rain has already resulted in impressive amounts...
Fryeburg: 2.10"
Waterville: 0.92"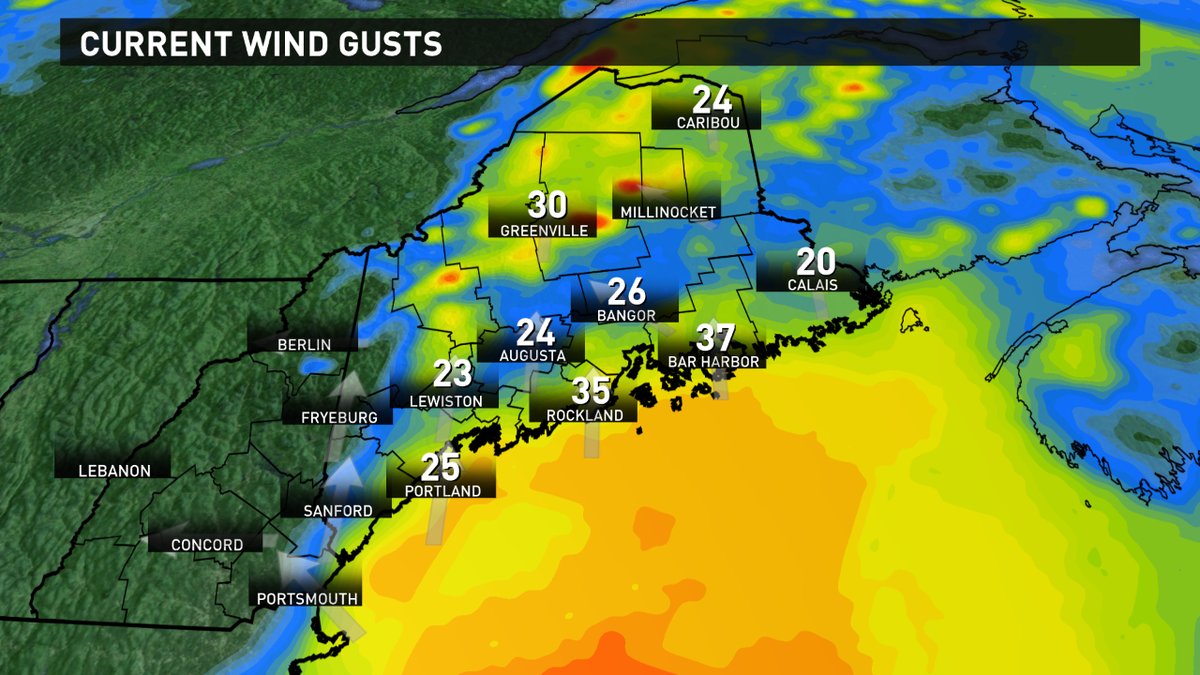 With the low level jet traversing the area this morning, the strongest winds are occurring. There may be gusts as high as 40 mph with scattered power outages. Sadly, many of the colorful leaves will be stripped off the trees.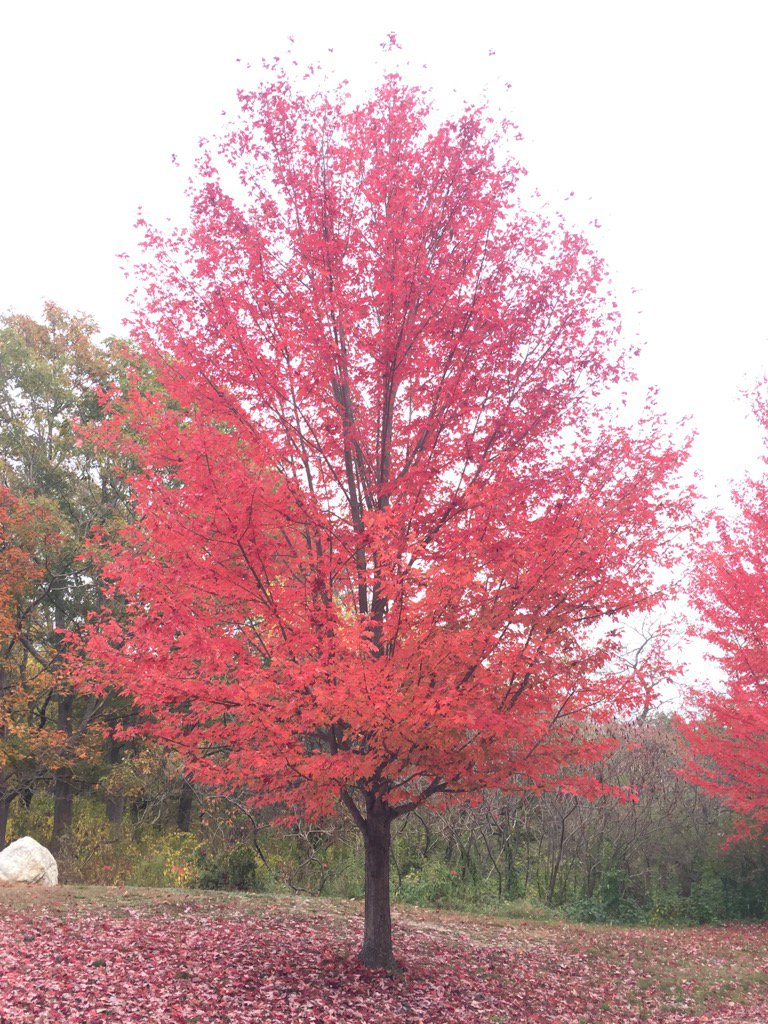 Late tonight, upper level energy will work in from the west, link up with the stalling front and induce low pressure development. The second low will strengthen quickly and spread another round of heavy rain back in to the State for tomorrow, not ending completely until tomorrow night.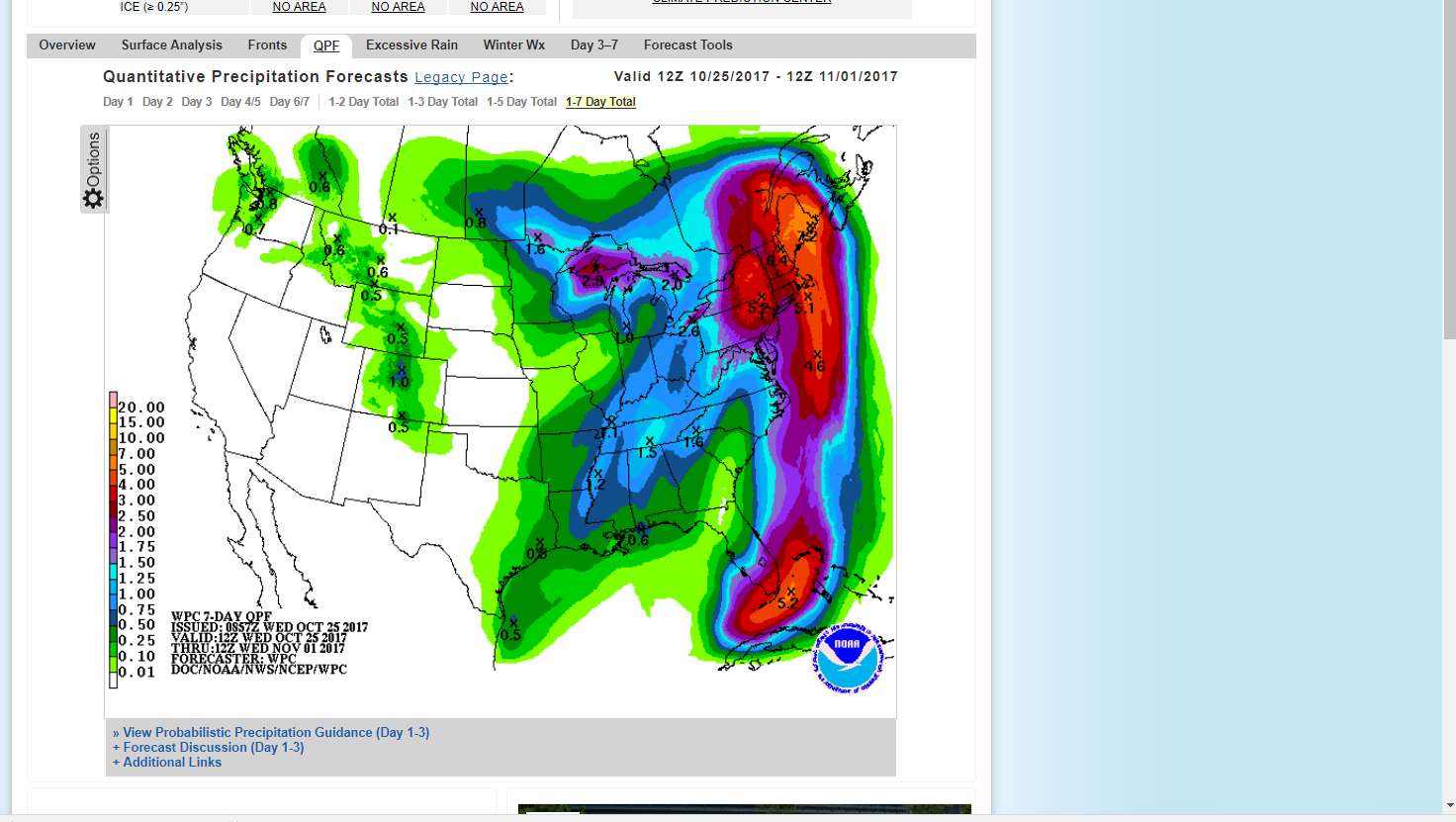 Drought busting rain will fall between the two storms with 2-4" expected. While rivers and streams will rise quite a bit, there shouldn't be too many issues along them. The biggest problem will be pour drainage street flooding, be cautious driving around.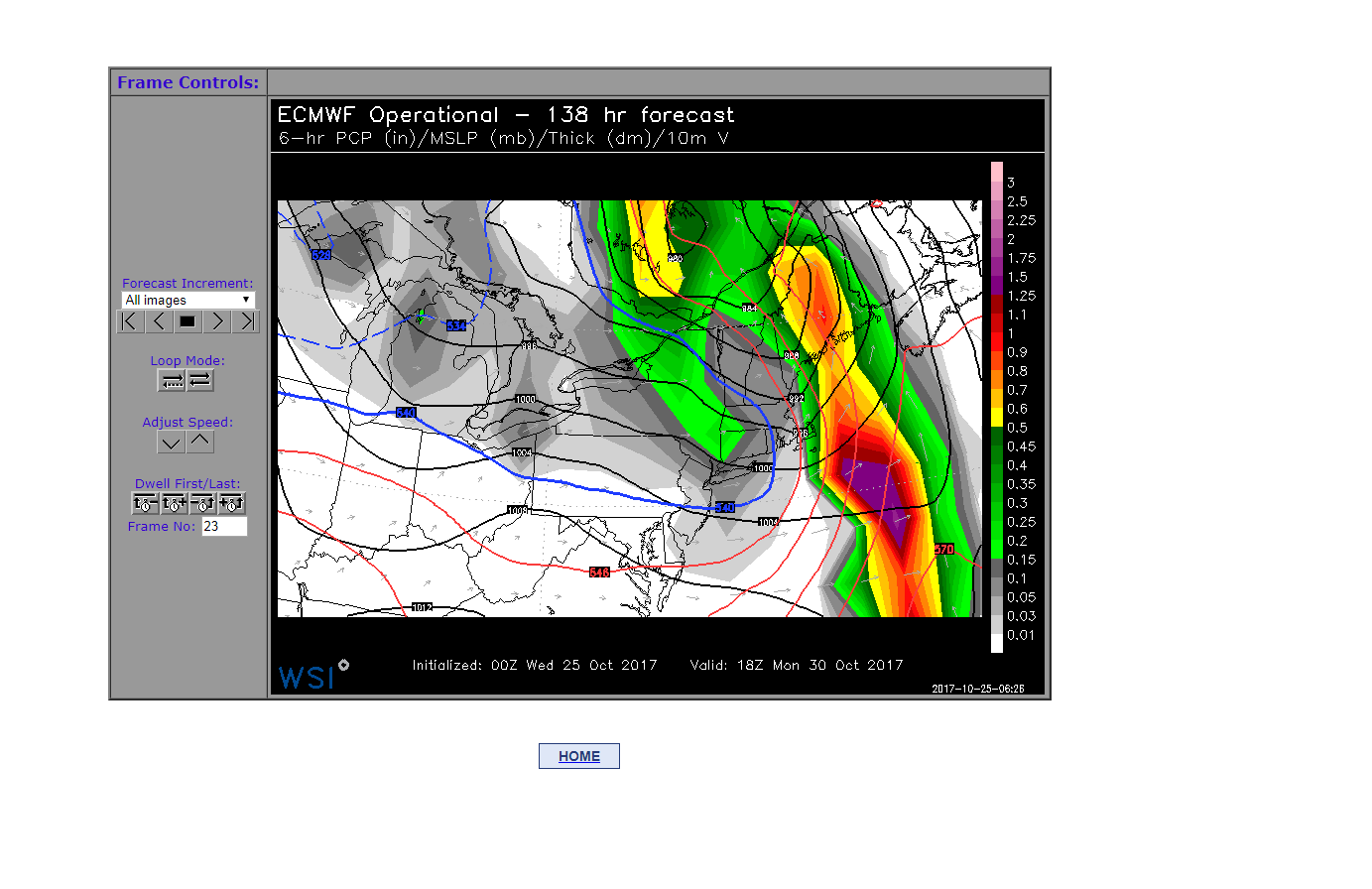 While the weekend looks nice and dry, there are strong signs for another rainmaker early next week. Likely having similar results, with big rain and wind.
Todd Gutner - https://twitter.com/ToddWCSH