For weeks now we've been talking about this warm pattern. In fact, we are currently on pace for the warmest October on record in Maine.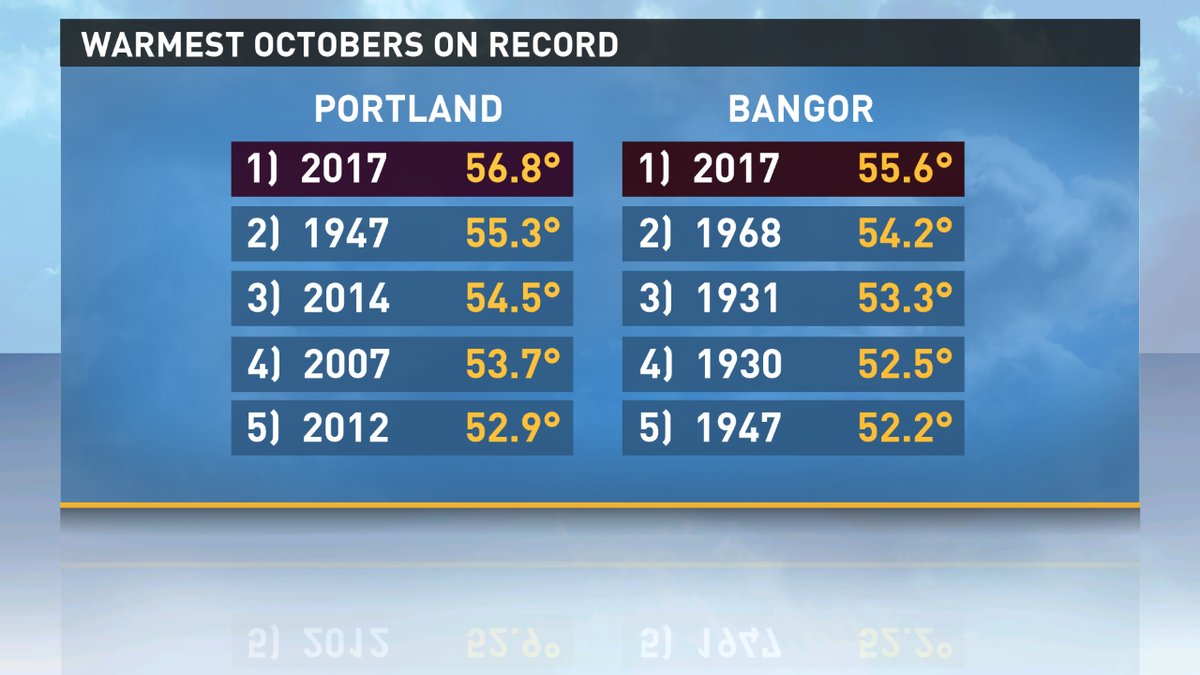 Along with the warmth, it's been incredibly dry too. Since September 8th, we've only seen .70" of rain, several inches below normal. This has sent much of Maine back into drought.
A strong southerly fetch will remedy some of the rain deficit this week. The jetstream will dip south, tapping the sub-tropics, leading to drenching rain. Showers will begin Tuesday afternoon but the heaviest rain holds off until Wednesday as a low-level jetstream and associated coldfront can provide ample lift.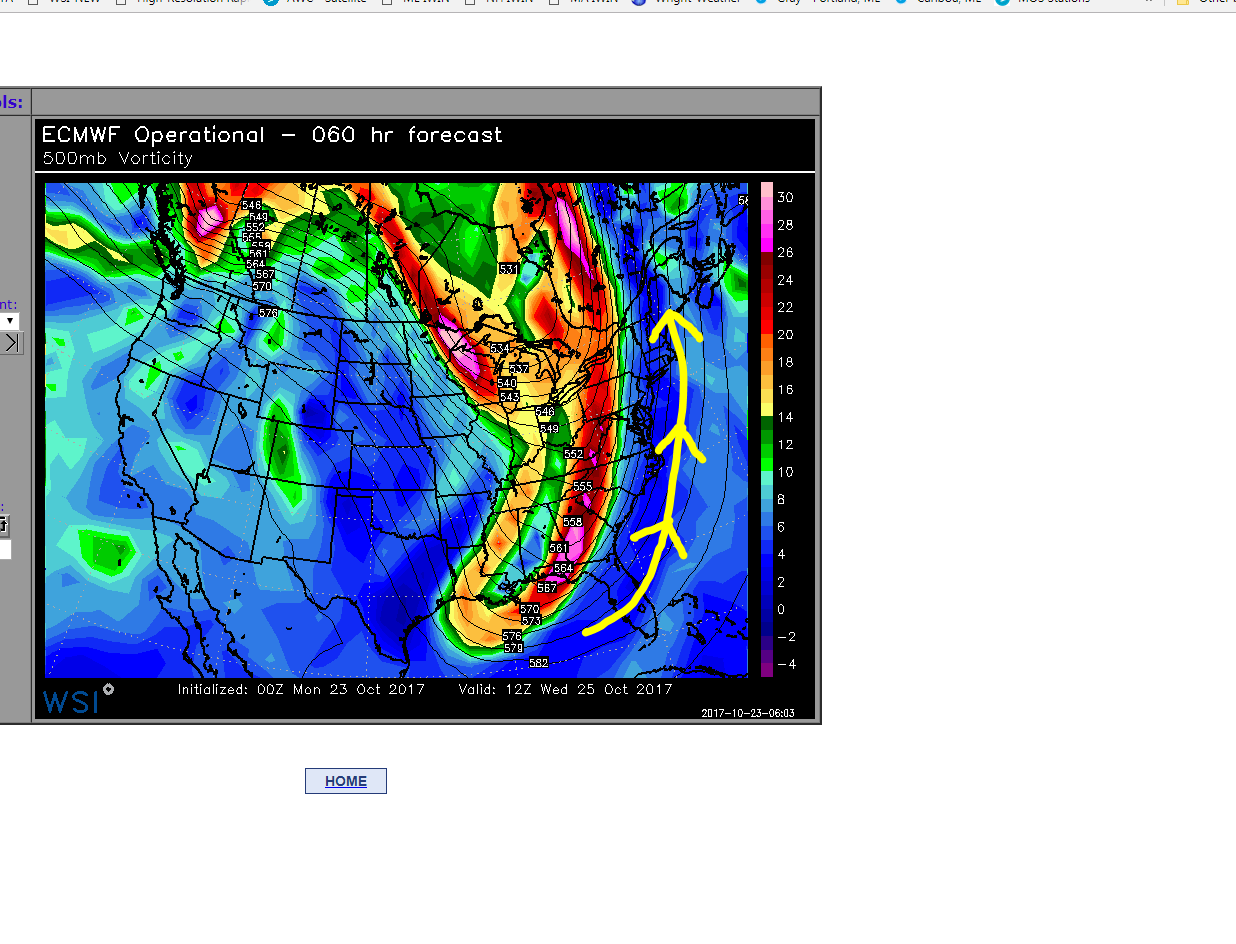 Rain amounts should easily top an inch in many spots, with the potential for two or more over the south facing higher terrain and Downeast areas.
While we will finally get some much needed rain, I'm not expecting the entire weather pattern to all of a sudden flip. Temperatures should still run, generally, above normal through the end of the month. So don't expect the flakes to fly outside of the mountains, yet.
Todd Gutner - https://twitter.com/ToddWCSH