Fresh off the heels of the historic wind storm last week, a powerful coldfront will deliver another blast tomorrow. It's the first Arctic attack of the season and it'll come barreling through New England tonight with rain and snow squalls after midnight.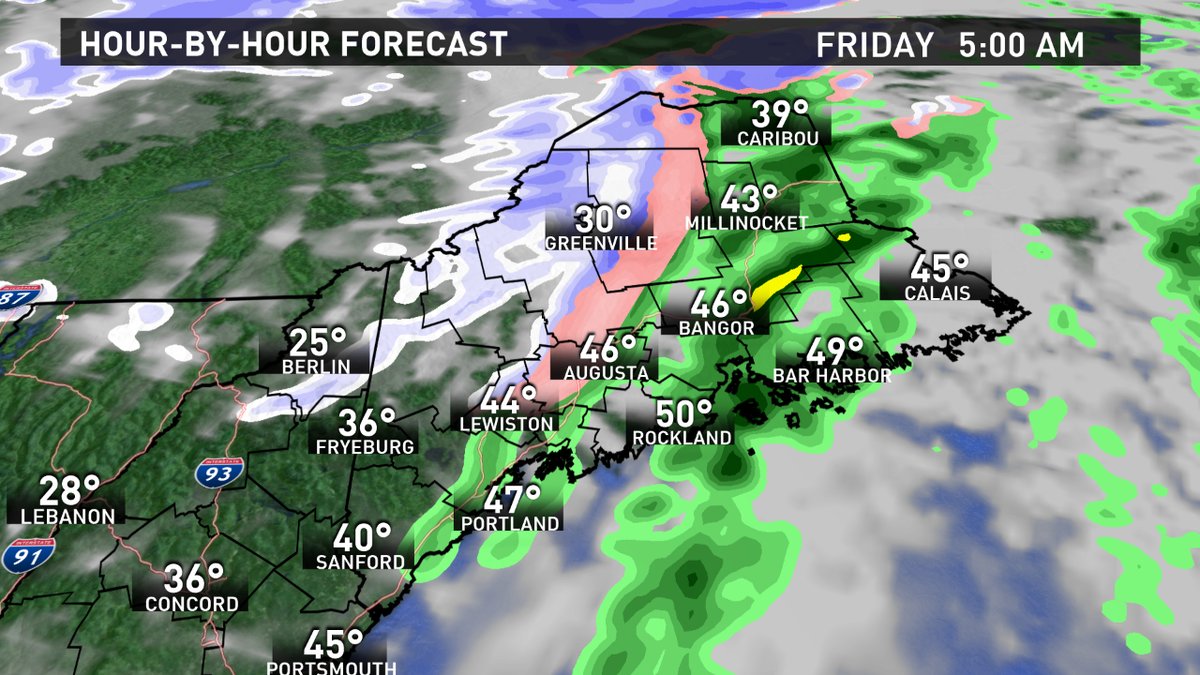 Squalls are intense showers that can create brief whiteout conditions and grease up roads. They'll drop accumulations in the mountains and north especially, where 1-3" is looking likely. Little or no accumulation is expected elsewhere.
A huge pressure gradient will exist behind the front, between the exiting low and approaching high. This force will be the root of another big wind event tomorrow.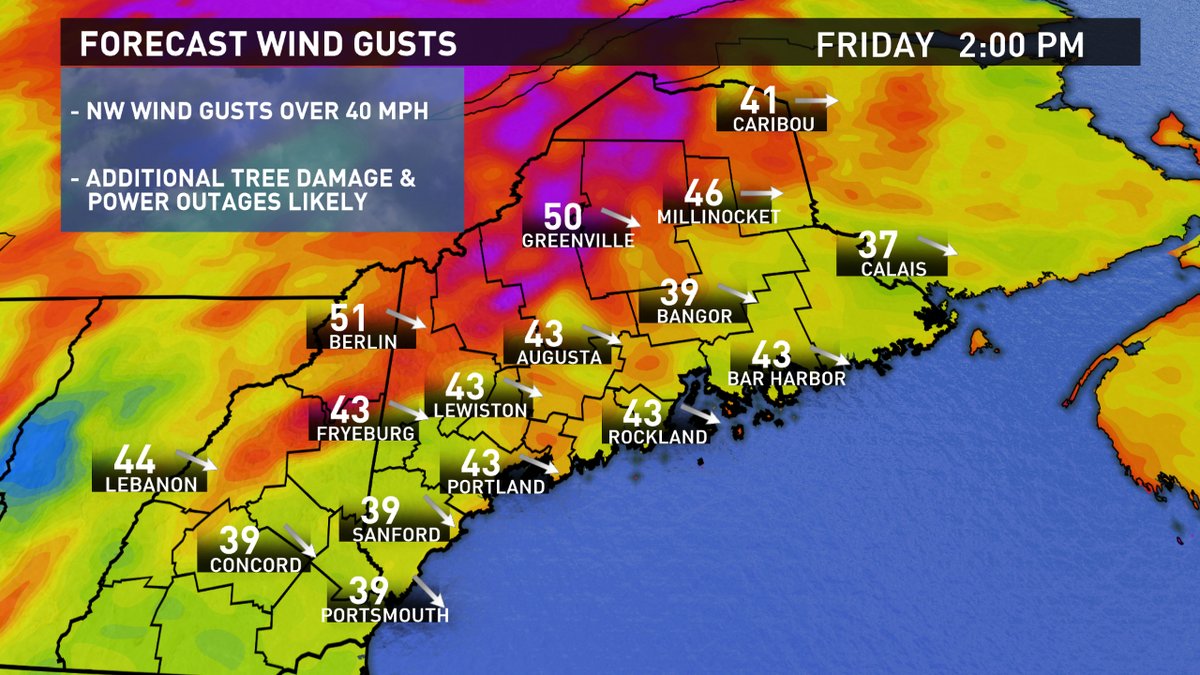 Aided by downsloping NW winds and deep cold air advection, wind gusts will reach 40 mph and potentially as high as 50 mph. Already weakened limbs and trees could come down and lead to more power outages. Nothing like last week, but a few look likely.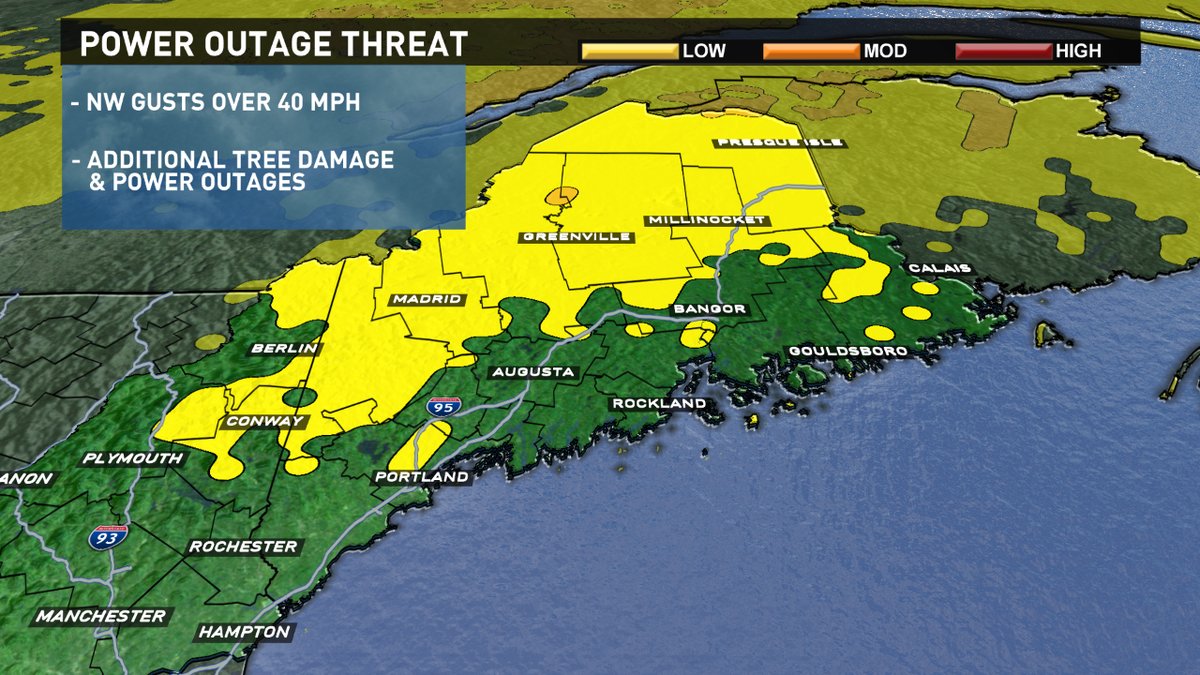 The cold will be unrivaled. I'm expecting several records to fall across the State. Including the lows on Saturday and Sunday morning. The lows in Portland are 11 and 16 respectively, for Bangor they're 16 and 14 respectively.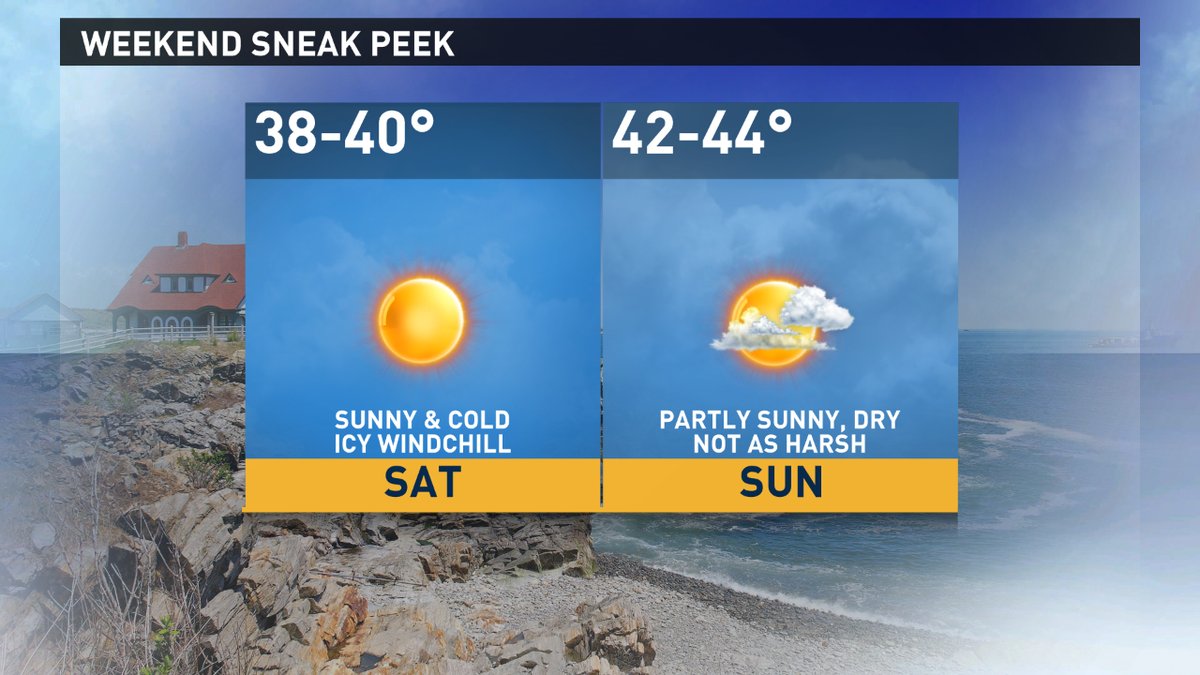 Todd Gutner- https://twitter.com/ToddWCSH https://www.instagram.com/tgutner/